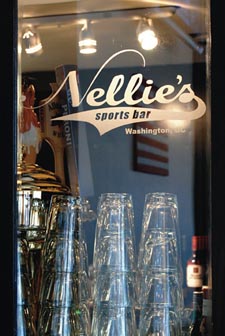 Just in time for some gorgeous D.C. weather, Nellie's Sports Bar, at 900 U St. NW, has decided to ditch its outdoor, second-floor tent in favor of a retractable roof.
From the bar's Facebook page: "Time for a facelift! We're getting a fancy new retractable roof to replace our tent, and wanted to share our progress with you. But have no fear, our roof is still open for drinks in the meantime, and we've still got our night time DJ's rockin' up there!"
Doug Schantz, co-owner of Nellie's, says workers will replace the floor next week and install windows and drywall the following week. The project is due to be completed by May 15.