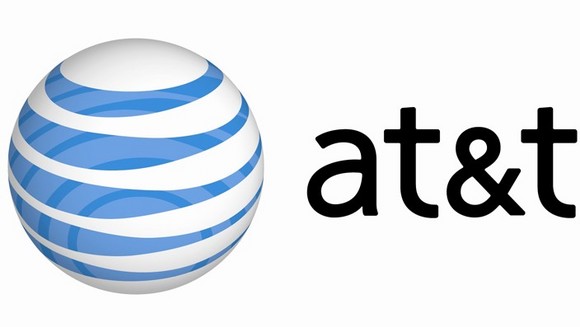 As the Employment Non-Discrimination Act (ENDA) continues to languish in Congress, it's important we remember those companies who invest in and support their LGBT employees, regardless of federal legislation. As such, DiversityInc has compiled a list of the nation's ten most LGBT-friendly employers, and this year good ol' Ma Bell came out on top.
DiversityInc set down several criteria to ensure only the most deserving companies made the list. Isolated factors examined included whether or not the company had donated to LGBT nonprofits, if they had an active LGBT resource group, if the company's website featured LGBT individuals — be they employees, customers or vendors — and whether the company checks potential vendors against those certified by the National Gay & Lesbian Chamber of Commerce (NGLCC).
There are a number of notable companies on the list, including Time Warner (fourth), Wells Fargo (second) and Target (eighth), but ultimately DiversityInc decided AT&T should take the crown. They state: "[AT&T] has been a role model for other companies this year, both with its internal efforts to promote LGBT inclusion and its external support. … The company has been willing to clearly stand up for its beliefs."
AT&T's record of supporting the LGBT community speaks for itself, especially of late. It was one of the first companies to take an open stance against Russia's anti-gay laws, posting a blog titled "A Time For Pride and Equality" which stated: "AT&T has a long and proud history of support for the LGBT community in the United States and everywhere around the world where we do business. We support LGBT equality globally and we condemn violence, discrimination and harassment targeted against LGBT individuals everywhere. Russia's law is harmful to LGBT individuals and families, and it's harmful to a diverse society."
In February of this year, AT&T joined forces with companies including Marriott International, Apple and Verizon Wireless to protest Arizona's Senate Bill 1062, a "religious freedom" bill which would have protected businesses that chose to discriminate against LGBT customers based on religious beliefs. The intense criticism and scrutiny the proposed legislation produced ultimately led to Governor Jan Brewer vetoing the bill. Jerry Fuentes, AT&T's Arizona State President, issued a statement following the veto: "As one of Arizona's largest employers and retailers, AT&T applauds Governor Brewer for her veto of SB 1062. With the stroke of her pen, Gov. Brewer protected the 'open for business' motto that defines Arizona across the nation and avoided opening a door that could have led to discrimination.  AT&T strongly supports equality globally, and we condemn discrimination and harassment against anyone."
AT&T was the only wireless provider on DiversityInc's list, with Verizon, T-Mobile and Sprint notably absent. Could Ma Bell's inclusion on the list influence your next smartphone or contract purchase? Let us know in the comments!