A longstanding ban that prohibited Medicare from covering transition-related medical procedures for transgender Americans was struck down Friday by an independent panel within the Department of Health and Human Services.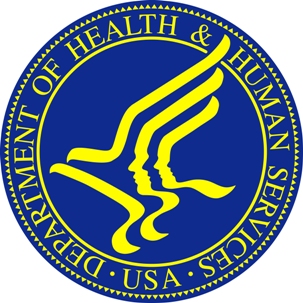 The Departmental Appeals Board for HHS found a 1989 Medicare policy categorically excluding coverage for what it called "Transsexual Surgery," regardless of a person's individual medical conditions and needs, out of date and unreasonable.
"The Board has determined that the National Coverage Determination (NCD) denying Medicare coverage of all transsexual surgery as a treatment for transsexualism is not valid under the 'reasonableness standard' the Board applies," the decision states. "Since the NCD is no longer valid, its provisions are no longer a valid basis for denying claims for Medicare coverage of transsexual surgery, and local coverage determinations (LCDs) used to adjudicate such claims may not rely on the provisions of the NCD."
The decision comes in response to an administrative challenge filed last year by the American Civil Liberties Union, Gay & Lesbian Advocates & Defenders, the National Center for Lesbian Rights and civil rights attorney Mary Lou Boelcke on behalf of Denee Mallon, a transgender woman and veteran.
According to a joint statement released by the groups, the decision brings Medicare up to speed on modern medical science.
"This decision removes a threshold barrier to coverage for medical care for transgender people under Medicare," the groups said in a statement. "It is consistent with the consensus of the medical and scientific community that access to gender transition-related care is medically necessary for many people with gender dysphoria. The removal of the exclusion of coverage for surgical care for Medicare recipients means that individuals will not automatically have claims of coverage for gender transition-related surgeries denied. They should either get coverage or, at a minimum, receive an individualized review of the medical need for the specific procedure they seek, just like anyone seeking coverage for any other medical treatment."
With the policy invalidated and the decision not subject to appeal, decisions about coverage for transition-related care will now be made on an individual basis like all other services under Medicare. However, the elimination of the national rule denying transition-related surgery does not necessarily mean Medicare will cover such costs for all patients. According to a fact sheet released by the National Center for Transgender Equality, the decision simply brings Medicare into line. Patients must still be approved for any procedure by their medical provider, who must accept Medicare coverage, and the patient must pay any applicable deductible or copay.
"Today's ruling represents the medical community's clear understanding that gender dysphoria is a serious medical condition, and the government should not stand in the way when doctors recommend treatment," National Center for Transgender Equality Executive Director Mara Keisling said in a statement. "This ruling comes from an independent panel who've studied the science on transgender healthcare. Today, this panel ruled that Medicare cannot flat-out exclude medically-supported treatments for transgender people."