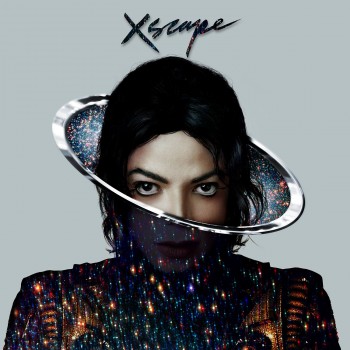 This summer will mark the 5-year anniversary of Michael Jackson's death. His downfall and ultimate demise are a sad tale that has been rehashed endlessly, and it never seems to make any sense beyond the basic notion of a child star turned mega-pop star the likes the world has never seen slowly, and very publicly, cracking under whatever immense pressure he was under. Michael Jackson's life was marked by indescribable highs and heartbreaking lows. He left behind an incredible musical legacy, but it has never seemed quite enough. When he died in 2009 it had been nearly 8 years since his last album, the spotty Invincible. One could argue that it had been 18 years since his last great album, 1991's Dangerous.  Beginning with his departure from Motown Records and his first album for Epic, 1979's Off the Wall, he released a paltry 6 full studio albums over the 30 years until his death.
Oh, but how truly fucking great he was at his peak. Off The Wall, Thriller and Bad will forever stand as three of the greatest pop/R&B albums to ever be released. And it was more than that, of course — it was everything Michael Jackson meant to so many people. Michael Jackson, the electrifying performer, the untouchable icon.
It was a given after his death that his musical vaults would be mined for whatever material could be dredged up and readied for release. In fact, it happened sooner than anybody could have anticipated.  Less than 4 months since his passing, the ballad "This is It" — a sparse piano demo co-written with famed balladeer Paul Anka that Jackson recorded in 1983, just as Thriller was at its commercial apex — was given a full arrangement and then released to herald a documentary and soundtrack album about Jackson's preparation for the series of live shows that would, of course, never happen. It's a pleasant enough song, if slightly tepid. But it's Michael Jackson. The song was lovingly produced, and it satisfied a craving for "new" Michael Jackson material, although the undeniable sense of exploitation was distasteful.
Next came a full album, Michael, released just in time for Christmas on December 10, 2010. It's an album of unfinished material that Jackson had recorded in the few years prior to his death. The album was completed with a modern sheen and features guest appearances by contemporary hit-makers and producers, but the material is generally mediocre, and there was little magic to be found. It sold enough to reach #3 in the U.S. and achieve platinum status, but it faded quickly. Michael mostly served as a reminder of what had been lost.
Fast-forward to this month, and the release of the second full-length posthumous album of previously unheard Jackson material, Xscape. It opens with another collaboration with Paul Anka originally demoed in 1983, the sweet mid-tempo ballad "Love Never Felt So Good," and there is an undeniable thrill in just hearing Jackson's voice again. But once that feeling subsides, the realization hits that the song is B-side quality at best. Xscape is only 8 tracks long, and seemingly scrapes the bottom of the barrel of unreleased Jackson material (unless his estate is planning on dribbling out more albums in small, bite-sized chunks well into the future). Ace producers like Timbaland, J-Roc, Rodney Jerkins, and StarGate were brought in to meld the tracks into something presentable, and they do an admirable job. Xscape sounds modern and polished, and as an album it's better than Michael by a wide margin.
Unfortunately, there are no undiscovered Michael Jackson classics to be found here, but perhaps that is too much to expect. There's a reason these songs were left unreleased, after all. But "Loving You" has a bit of that Jackson magic, as does "Slave to the Rhythm," a kinetic and jittery track that is arguably the album's finest moment. The title song is also a wicked groove reminiscent of some of the edgy, stripped-down funk highlights from Dangerous. 
The rest of the album isn't as successful. "Blue Gangsta," with Jackson's vocals heavily auto-tuned, resides in the long shadow of the far superior "Smooth Criminal." "Do You Know Where Your Children Are" and "Chicago" are generally forgettable.
The production team on Xscape should be given credit for a valiant effort. They've turned a haphazard collection of material that is only so-so by Jackson's standards into an album that is cohesive and polished, and sometimes — every once in a while — you can almost forget that Jackson is no longer with us. That's a gift in itself, even if the album is far short of anything that Jackson released himself during his lifetime. And on an album that's barely 34 minutes and only 8 tracks, one wonders if there might have been a couple more nuggets that might have made it a more complete experience.  Xscape doesn't add anything of note to Michael Jackson's legacy, but it certainly does nothing to diminish it. It's worth it  just to hear the man's voice again on songs that haven't already been drilled into our brains by endless listens and re-listens. There's no "Billie Jean" or "Wanna Be Startin' Something," so if that's what you expect, you'll be disappointed. Take it for what it is, and Xscape offers the listener a bit of escape; it's a generally entertaining labor of love that puts Michael's voice front and center where it belongs.
If only things had turned out differently.