Back in April, we explored '90s Alternative music and counted down the 50 greatest that genre had to offer. Now, as summer arrives and the airwaves are jammed with the latest pop hits, we continue our exploration of '90s music with the 50 Best Pop Albums of the '90s. It was an extremely difficult process narrowing this to 50, and dozens of other albums were seriously considered. As with the Alternative list, only *one album per artist* is included, and if an artist appeared on the Alternative list they are excluded from this one. Also, once again no compilations or live albums are included.
It was very challenging in some instances to determine if an album is really "pop" or not. After all, historically the term covers a wide range of music under its umbrella; but in order to do a piece like this it is necessary to set boundaries, or it becomes an impossibly daunting task. For our purposes artists like Fatboy Slim and Massive Attack would be considered more electronica, and others would be more rock — perhaps we'll see some of these in future articles. Pop icons Jennifer Lopez, Britney Spears and Christina Aguilera all released debut albums in 1999, but they'd do much better work in the years ahead. They are sure to feature prominently in a list of Best Pop Albums of the 2000's — same with a couple of the "boy bands," 'N Sync and Backstreet Boys, who released their strongest albums in 2000. Then there are classic '90s albums by the likes of D'angelo, Erykah Badu and Maxwell that were R&B and didn't really cross over to pop like, say, Toni Braxton or En Vogue. Of course, music often straddles genres and can fit in more than one, so it's certainly debatable sometimes where an album fits (as the folks who have to sit around and figure out which Grammy categories an artist and/or song fits must know all too well). There were so many great albums that were heartbreaking to omit, but at some point, ya gotta finalize your list and stick with it. Of course, this is largely a subjective exercise, and readers are encouraged to list their own favorites in the comments section below.
All that said, here are the 50 Best Pop Albums of the '90s:
50. Oleta Adams – Circle of One (1990)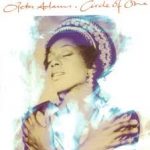 Most of the music world first learned of Oleta Adams thanks to the British duo Tears for Fears. They were in the audience as she performed in a small club in Kansas City and were understandably blown away by her voice. They invited her to guest on what would become their classic 1989 single "Woman in Chains," and she delivered a devastating performance. That led to her first major-label album, Circle of One, co-produced by Tears for Fears' Roland Orzabal. Circle of One is a wonderfully conceived blend of pop, R&B and gospel influences. Adams deftly weaves ballads and upbeat soul numbers with blistering horn arrangements, with her glorious gospel-flavored vocals always front and center where they belong. Her elegant cover of Brenda Russell's ballad "Get Here" became a Top 5 hit, and earned Adams a Grammy nomination for Best Pop Vocal Performance – Female.  The other singles, including "Circle of One" and "Rhythm of Life," are superb, but so are album tracks like "Will We Ever Learn" and the stunning ballad "Everything Must Change." One of the key tracks is an Adams original, "I've Got to Sing My Song," and we are all fortunate indeed for whatever compulsion leads her to share her gift. Circle of One is a terrific debut album.
49. Ké – I Am [ ] (1996)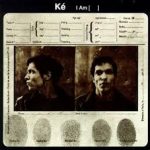 Record company indifference and lingering apprehension over the commercial potential of an openly gay artist in America limited Ké's (born Kevin Grivois) success here, but his unforgettable single "Strange World" was a smash in parts of Europe. "Strange World" has a great vibe to it — a strongly melodic pop/rocker with soulful, utterly convincing vocal by Grivois. The rest of his debut album, I Am [ ], is just as good, particularly the introspective "Someday," another song that practically screams for radio play, and the pop/rocker "I Don't Wanna Go," on which Ké goes completely unhinged and it ends up sounding like a long-lost Jeff Buckley track. Musically, I Am [ ] is an appealing mix of guitar pop with a hint of subtle electronic textures and some glistening string arrangements. Ké's voice is soulful at its core, but is versatile enough to fit the song as needed (just listen to his astonishing performance on the ballad "Will I Ever Dream"). I Am [ ] is a classic case of an album falling between the cracks because of a record label's bewilderment and indecision — or, perhaps it wouldn't have broken in America anyway. Ké was ahead of his time and kinda falls between radio formats. The great news, though, is the music is still out there to discover, and I Am [ ] is well worth the time of tracking down a copy.  
48. Dido – No Angel (1999)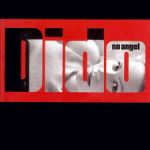 No Angel was released in the US during the summer of 1999, but the rest of the world didn't get it until early 2001, so it's an album that straddles the decades. Dido Armstrong's warm voice, strong and understated melodies, and vaguely trippy electronic beats make for a hypnotic combination. First single "Here With Me," a soaring ballad with achingly beautiful vocals, became one of the era's defining singles; as was the sublime "Thank You," which Eminem appropriated for his single "Stan."  No Angel is mostly gentle electronica and Dido's rich voice – – it's a calm album, but there are enough strong melodic hooks to prevent it from becoming boring, like "Don't Think of Me" for example, or "Hunter" and the gentle ballad "All You Want." "Isobel" is one of the standout tracks; it has a burning intensity that lights up the album's second half. No Angel is a strong debut, and would go on to sell millions of copies worldwide.
 47. Everything But the Girl – Amplified Heart (1994)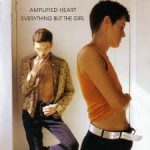 The U.K. duo of Ben Watt and Tracey Thorn had been recording their unassuming brand of elegant folk-pop since their debut album Eden in 1984, but they didn't score a gold record in America until a decade later with their eighth and arguably best album, Amplified Heart. The biggest reason for its success is the classic single, "Missing," a creepy stalkeresque track that is sung with chilling understatement and detachment by Thorn. The album version is brilliant, with eerie keyboard effects swirling under the acoustic guitar until it builds to a powerful climax. The duo hired NYC-based house D.J. and producer Todd Terry to remix this dark, acoustic number for the dance clubs, and that's when the true magic happened: Terry's brilliant remix landed all the way at #2 on the U.S. pop chart and became one of the biggest dance hits of the decade. The rest of Amplified Heart is EBTG's usual mix of smart, melodic acoustic-pop with a slightly jazzy flavor. "We Walk the Same Line," "Rollercoaster," and "Troubled Mind" are all stellar. In light of the success of "Missing," for their next two albums EBTG changed their sound completely to a somber electronica vibe. While they didn't produce another massive smash, both albums (Walking Wounded and Temperamental) were generally acclaimed, but they lack the warmth and intimacy of Amplified Heart.
46. Sheryl Crow – Tuesday Night Music Club (1993)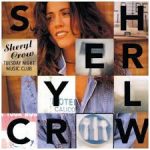 "All I Wanna Do" was THE radio hit of the late summer and early fall of 1994. Sheryl Crow's ebullient single was like a cool breeze airing out the dark murk of grunge, and folks everywhere suddenly realized that a little bit of fun isn't such a bad thing. "All I Wanna Do" won Grammys for Record of the Year and Best Female Pop Vocal Performance, and was nominated Song of the Year. It camped out for an improbable 6 weeks at #2, unable to dislodge "I'll Make Love To You" by Boyz II Men from the top. The acoustic ballad "Strong Enough" followed into the Top 10, and the bluesy "Run Baby Run," "Can't Cry Anymore" and "Leaving Las Vegas" all became radio hits. Tracks like the edgy "Solidify" and the jazzy piano ballad-turned-rocker "We Do What We Can" provide some musical diversity, and Crow delivers some terrific vocal performances — she is underrated as a vocalist. Tuesday Night Music Club is a smart collection of well-crafted and melodic rootsy pop/rock that sounds comfortable next to one of those immaculately produced California-rockers from the late '70s. Yeah, it's an album that may have been overplayed when it first emerged on the scene, but it stands up exceptionally well twenty years later.