5. Michael Jackson – Dangerous (1991)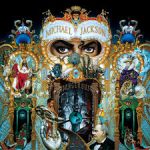 Dangerous is a funky album; it's loaded with wicked beats over which Michael Jackson works magic that belongs to him alone. Nearly ever track was a hit. It opens with the blistering "Jam," which sets the tone for the album. Jackson didn't go the safe route and try to record a dozen re-writes of past hits. He moved forward with a more modern urban sound for Dangerous, and it works. There are several classic MJ tunes: "In the Closet," the scalding hot "Why You Wanna Trip on Me," the blazing rocker "Give In To Me," the sinister "Who Is It," and of course the brilliant R&B/pop hybrid "Remember the Time." "Gone Too Soon" is the kind of saccharine ballad that Jackson can get away with because of its obvious, gleaming sincerity, and because of his vocals, which are nothing short of exquisite. That said, there are a couple miss-fires; most notably "Black or White," a #1 single upon its release that now sounds hopelessly dated and cheesy beyond redemption. And while "Heal the World" has a nice sentiment, it's basically a re-write of "We Are the World." Michael already had a ballad of astonishing grace and beauty in "Will You Be There?," with its rapturous strings and vocal harmonies, so it wasn't really needed. But those are minor quibbles. Dangerous is a gutsy, ambitious album at a time when Michael Jackson could have easily released something far less daring. That's why he was the King of Pop, and always will be.
4. Madonna – Erotica (1992)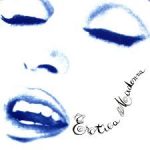 Underground, edgy, overflowing with sexual energy – Erotica was a bold move for a major pop star. There was little left to the imagination in the overt sexuality of the title track and in songs like "Where Life Begins". Stylistically it's a cunning mix of early 90s dance/hip-hop with retro disco flavor on tracks like "Deeper and Deeper" and her cover of "Fever." It's a party album for late nights, dark rooms, and the uninhibited. But it's not all dance – there are also some beautiful ballads, such as "Rain" and the heartbreaking "In This Life." A shame sonic soul-mates "Justify My Love" and "Rescue Me" were used in her hits album The Immaculate Collection and not saved for this record – they would have fit perfectly and added to its overall appeal. One might consider putting Ray of Light in this spot, and it is indeed a great album. "Frozen" is perhaps Madonna's second greatest single ever, behind "Like a Prayer." But when you line them up song by song, Erotica and Ray of Light, Erotica really just has better, edgier material and an overall vibe that is fresher and more true to Madonna herself. They are both great albums, but Erotica has a spark that the sometimes soulless and icy Ray of Light doesn't quite achieve. Erotica hit #2 on the Billboard Album chart, and landed Top 10 singles with the title song and "Deeper and Deeper." "Bad Girl," "Fever," "Rain," and "Bye Bye Baby" were also notable singles.
3. Janet Jackson – janet. (1993)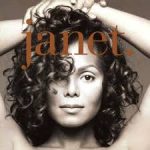 Jackson moved away from the dance/pop of her '80s classics Control and Rhythm Nation 1814 for a more sophisticated and sexy R&B vibe for 1993's janet., and she nailed it. The first single, the breezy, sexy, "That's The Way Love Goes" gave notice to her change of direction and became an enormous hit. It was a new side of Janet Jackson, who no longer needed to tell the world she's in "Control" – – on janet. she exudes confidence and a dynamic presence naturally. She had grown into this role and she takes full advantage, mining a wide range of stylistic territory to put out an album that was one of the most pivotal of the '90s. With her second single, the kinetic dance/rocker "If," and the sweat-drenched "Throb," she served notice that she can still bring it on the dance floor, but with even more power. There are some great pop songs on janet. "You Want This" and "Because of Love" are two of the best, and both were major hits. "What'll I Do" is an old-school soul raver with a killer horn part and some of the strongest vocals Jackson has put on record. She doesn't neglect the ballads, and janet. contains arguably her most sublime:  "Again." If you ever hear anybody say that Janet Jackson can't sing, just play this song and walk away. Then there's the long, sensual soul ballad "Any Time, Any Place," that's clearly influenced by classics like Donna Summer's "Love to Love You," Prince's "Do Me, Baby" and Marvin Gaye's "I Want You." Great influences to have. janet. is a long album — 28 tracks (some of which are segues) — but never once does it get boring. Janet. rocketed to #1 on the Billboard Album chart, and it landed six Top 10 pop hits. janet. is the full realization of the promise that Jackson had shown over her prior two albums, and overall it's her finest work.  
2. Pet Shop Boys – Very (1993)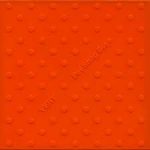 Nobody put out as many great albums in the '90s as the Pet Shop Boys. Behaviour (1990), Bilingual (1996) and Nightlife (1999) are all stellar, but their 1993 album Very is the duo's career pinnacle. It's a bold collection of synth-pop epics, Chris Lowe's studio wizardry and Neil Tennant's lyrical genius in full bloom. At first listen, Very sounds somewhat of a party album; its predecessor Behaviour was a bit more downbeat, and Very is anything but. The synth riffs and dance beats explode out of the speakers, and the melodies are big and brash. But barely below the surface of exuberant synthesizers and big dance-pop hooks is a deep melancholy that permeates Very. The album deals more explicitly and extensively with different aspects of gay life than their prior work, which tended to be more circumspect. There is nothing subtle about the album's opening track and first single, "Can You Forgive Her," which, between blasts of keyboard, tells of a gay man trapped in a relationship with a woman, and forced to endure her (and his own) taunts about his manhood. "Dreaming of the Queen" is perhaps the most devastating track the duo has ever recorded. Over layers of increasingly surreal keyboard, Tennant recites with palpable dread a haunted abstract nightmare about the innumerable deaths to the AIDS epidemic, only to awake in horror upon the realization that his stark dream was indeed reality. "To Speak is a Sin" describes furtive, hesitant encounters between gay men trying to make a connection in a world in which they are forced to hide in shame. The album ends with a cover of "Go West" that's forlorn and wistful; a dream of a utopia, a hope for the ending of suffering, a fond wish to leave it all behind and join together with like-minded souls. At the very end of this long dance anthem is a short poem eulogizing those already lost. But there is also love to be found on Very, particularly on the ebullient "Liberation," which captures the first blooming of romance and a realization that with love comes the strength and will to come out and be liberated from whatever closet or binds that hold you. Very has its share of dance/floor anthems like "Yesterday When I Was Mad" and "I Wouldn't Normally Do This Kind of Thing," but they are presented in the overarching context of a world where to be gay is to often face unbelievable challenges, but that we're all in this together. Very is an album of remarkable pop songwriting and production and devastating emotional impact.