45. Ultra Naté – Situation:Critical (1998)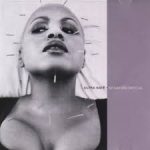 Ultra Naté's "Free" is one of the great dance club anthems of the '90s, and "Found a Cure" isn't far behind it. Both are included on Ultra Naté's third and finest album, 1998's Situation:Critical. It's an exciting blend of R&B, pop and dance, all amped by Ultra Naté's powerful voice. "Free" is one of those joyous, instantly recognizable dance anthems that was ubiquitous in clubs but was sadly ignored by Top 40 radio. "Found a Cure" is another piece of irresistible ear candy that became a dance-floor standard. Ultra Naté doesn't follow the path of many dance divas who release a single or two and then an album full of filler; Situation:Critical is good from start to finish. "New Kind of Medicine," "Situation:Critical" and "Release the Pressure" are all standouts. The '90s were a huge decade for dance music — techno, and just about as many subcategories as you can imagine. Ultra Naté cuts beyond all those labels, and with Situation:Critical she's created a diverse and energetic album that's highly entertaining whether you're in the club or just chilling with the headphones.   
44. En Vogue – Funky Divas (1992)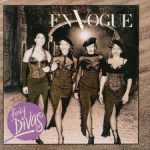 The four ladies of En Vogue started strong — their debut single, 1990's "Hold On," hit #2 on the pop and #1 on the R&B charts. Their debut album, Born to Sing, went platinum. It was only a taste of things to come. Terry Ellis, Cindy Herron, Dawn Robinson and Maxine Jones took their sound to another level entirely with their aptly-titled second album Funky Divas. The ladies deliver a fresh and modern take on a classic R&B sound. First single "My Lovin' (Never Gonna Get It)," built on a guitar sample from James Brown's "The Payback," is a funky and sassy vehicle for the ladies to show off their precision tight harmonies. They charmed their way to #2 on the pop chart, and Funky Divas started an ascension that would lead to it going triple platinum. The second single was the classic Curtis Mayfield ballad, popularized by Aretha Franklin, "Giving Him Something He Can Feel." Everybody felt it, a perfect melding of the modern and the classic, and the track became another Top 10. Best of all is the funky rocker "Free Your Mind," a defiant invitation for breaking down barriers of hate and prejudice. It quickly became the album's third Top 10 hit. Funky Divas is loaded with strong material — including the funky "Give it Up, Turn it Loose," "Love Don't Love You," and a lovely take on the Beatles' "Yesterday." The vocal arrangements are superb throughout. En Vogue's Funky Divas captures a certain sound in '90s R&B/pop that holds up well 22 years later. 
43. Ephraim Lewis – Skin (1992)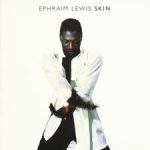 He died tragically at an age much too young, but British singer/songwriter Ephraim Lewis left behind a stellar album of smoldering pop/R&B with 1992's Skin. In 1992 every time you turned on the radio, there seemed to be some tepid new R&B crooner clogging up the airwaves with the same tired, plastic beats. Not so Ephraim Lewis, whose arrangements were adventurous and sonically diverse — several notches better than what typically garnered airplay.  The haunting and oddly prescient "It Can't Be Forever," with samples of muted trumpet that sound oddly misshapen, and Lewis singing ominously in his lower register, became the closest thing to a hit on the album. Lewis was as versatile a vocalist as he was an arranger and songwriter. There is a light electronic touch to the gorgeous Bossa nova ballad "Drowning In Your Eyes," and "Mortal Seed" brings electric guitars into the mix. "Captured" is a soulfully elegant electronic-kissed ballad with an inventive vocal arrangement that highlights Lewis's flawless falsetto. Skin is an album that is ripe for discovery; it shouldn't be lost or forgotten amongst the glut of terrific albums that came out in the '90s. Twenty-two years have passed, and it still burns brightly.  If a talented artist is destined to only leave one testament of his musical legacy, then it's hard to imagine a better one.
42. Mariah Carey – Daydream (1995)
Nobody was more successful on the pop charts in the '90s than Mariah Carey, who debuted with her elegant ballad, "Vision of Love," in 1990 and kept notching hit after hit after hit. She reached her peak with Daydream, a sleek pop album with R&B and hip-hop influences that seemed to perfectly capture the musical language of the era. It spawned multiple hits, including the sexy "Fantasy," which uses the Tom Tom Club's "Genius of Love" in a way that's, well, genius. There's the breezy, chirpy pop of "Always Be My Baby" that was in almost perpetual rotation on the radio. Carey's heartbreaking, gospel-tinged duet with Boyz II Men, "One Sweet Day," spent the better part of four months at #1, becoming one of the biggest pop singles in history, and popping up at memorials everywhere. Carey's voice soars throughout, especially on ballads like "Forever" and her cover of the classic Journey torch song "Open Arms." Particularly sensational is her vocal performance on "I Am Free," which starts as a simple piano ballad before expanding into a gospel powerhouse. Daydream was nominated for the Album of the Year Grammy and sold about a bajillion copies; if there is one Mariah Carey album to add to your collection, this is the one.  
41. Tina Turner – Wildest Dreams (1996)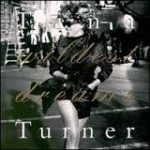 Twelve years after her spectacular comeback from career oblivion, Tina Turner was still enjoying the fruits of a much-deserved successful solo career with Wildest Dreams, her finest album since Private Dancer. Tina sounds sensational, and there are a number of guest appearances that add some extra spice to the album. Sting provides vocals for the uplifting ballad "On Silent Wings," and the Pet Shop Boys wrote and produced "Confidential." Best of all is her duet with Barry White on the steamy "In Your Wildest Dreams." Also included is her standout James Bond theme "Goldeneye," a track written by Bono and The Edge of U2 with an aura of danger and mystery made all the more compelling by Tina's knockout vocal performance. There are also a couple outstanding covers: Tina does a fine job on John Waite's '80s staple "Missing You," and her take on Massive Attack's epic electronica masterpiece "Unfinished Sympathy" is stellar. Wildest Dreams is a richly diverse album that demonstrated the '90s version of Tina Turner was every bit as vital as she was in the 60s, 70s and 80s. She is and always has been music royalty.