40. Spice Girls – Spice (1996)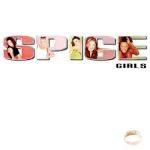 Yeah, they were a novelty group manufactured for the purpose of selling as many records as possible, but the Spice Girls were undeniably fun. "Wannabe," a clever and high-energy dance/pop confection, is one of those classic earworms that will forever (for better or worse) be associated with the era of its release. That goes for the rest of Spice as well. The Spice Girls, buoyed by their highly creative individual personas, and their production team were able to transform the popular music styles of the day and concoct an irresistible formula for success. They had detractors, sure… but listen to Spice and its insanely catchy tunes like "Say You'll Be There," "2 Become 1" and "Who Do You Think You Are," and just try and deny its appeal. This is part of what pop music is all about, and always has been. The highlight of the album is the ballad "Mama," a heartfelt piece that shows off the Girls' ability to produce tight harmonies (within the friendly confines of the recording studio, at least). Spice isn't about deep meaning or some great artistic vision — it's just a fun, well-executed collection of uber-catchy pop songs. Nothing at all wrong with that.  Sooooo…  tell me what you want, what you really really want… 
39. Crowded House – Woodface (1991)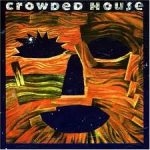 The Australian acoustic-rockers Crowded House, led by songwriters extraordinaire Neil and Tim Finn, never again had the chart impact in the U.S. of their self-titled 1986 debut album and it's back to back Top 10 hits "Don't Dream It's Over" and "Something So Strong," but they didn't stop making perfectly crafted, smart and highly melodic music. Woodface has a number of killer tunes, including the acerbic and wickedly pointed "Chocolate Cake," and melodic rockers like "It's Only Natural" and "Weather With You." The album's absolute peak is "Fall at Your Feet," a majestic ballad with subtle harmonies on which Neil Finn delivers one of the best vocals of his career. Produced again by Mitchell Froom, who worked on the band's first two releases, Woodface is an excellent album created by a gifted group of songwriters, vocalists and musicians. It did well in the band's native Australia, but struggled to #83 on the Billboard Top 200 in the U.S. If you missed it when it first hit stores 23 years ago, it's never too late to dive into a classic album.
38. Vanessa Williams – The Comfort Zone (1991)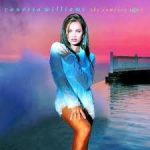 Vanessa Williams, who jolted into public awareness by becoming the first black Miss America and then relinquishing the crown after posing nude, has certainly gotten the last laugh over the course of her career. She's been a successful model, actress, and she quickly proved that she is a vocalist of the highest caliber. Her debut album, 1988's The Right Stuff, was a massive success, but she bested it with the follow-up: The Comfort Zone is an energetic mix of pop, dance and R&B, all graced by Williams' soulful vocals. Obviously the standout is one of the finest ballads since pop music's inception: "Save the Best for Last." Given a piano and string accompaniment of shimmering beauty by veteran producer Keith Thomas, Williams delivers a crystalline, note-perfect vocal that is simply unforgettable. "Save the Best for Last" spent 7 weeks at #1 and was nominated for the Record of the Year. Although it's undeniably the album's centerpiece, "Save the Best for Last" isn't the only highlight by any stretch of the imagination. The classic jazz vibe of "What Will I Tell My Heart," with some tremendous piano, is fantastic, as is the hit ballad "Just for Tonight." The two dance/pop hits are terrific as well: "Running Back to You" and "The Comfort Zone" were both nominated for Grammys. The Comfort Zone isn't just a couple big hits and loads of filler — Vanessa Williams came through with an absolutely first-rate collection of songs.
37. Cyndi Lauper – Sisters of Avalon (1996)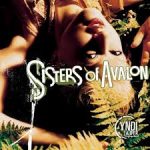 Cyndi Lauper's commercial fortunes had waned since her '80s peak with classics like "Girls Just Wanna Have Fun," "True Colors," and "I Drove All Night," but her 1996 album Sisters of Avalon should not be overlooked. It is arguably the strongest of her career apart from her breakthrough, 1983's She's So Unusual. Overall the album is contemplative and introspective, and there is some first-rate songwriting by Lauper and her collaborator Jan Pulsford, whose talented fingerprints are all over the album. Particularly touching are the ballads like "Hot Gets a Little Cold," "Unhook the Stars," the elegiac "Say a Prayer," and the supremely gorgeous "Fearless." It's not all ballads, though. The first single, the mid-tempo rocker "You Don't Know," is classic Cyndi. "Love to Hate You" is one of the most straightforward rock tracks of Lauper's career. Sisters of Avalon covers a wide range of musical styles, including a gospel flavor on the title track. She even dishes out a dance-floor classic with "Ballad of Cleo and Joe." Sisters of Avalon is a deep and rewarding album that showcases Cyndi Lauper's underrated versatility as a vocalist and songwriter. It doesn't shy away from her quirks; rather, she uses them to her advantage. An overlooked gem (it peaked at a paltry #188 on the Billboard Top 200), Sisters of Avalon is well worth adding to your collection. 
36. k.d. Lang – Ingénue (1992)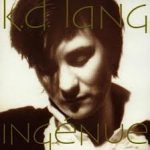 k.d. Lang's dreamy voice sounds like it's beamed from an earlier generation, the days of Patsy Cline, Tammy Wynette and the legendary country chanteuses. The gleaming country/pop of Ingénueserves her voice well. From the languid opener, "Save Me," to the spellbindingly beautiful finale "Constant Craving," Ingénueis one foot in the present and one foot firmly planted in the music of Lang's inspirations. "Constant Craving" was the big hit, and it's understandable why. It starts with a hook of accordion over a simple guitar pattern, and then Lang whooshes in with her massively powerful voice and just owns the towering melody. "Constant Craving" was a radio staple, and won the Grammy for Best Pop Vocal – Female. Ingénuehas many such moments of beauty, like the smoky, seductive torch song "Wash Me Clean," and "Miss Chatelaine," a mischievous and decidedly arch cabaret. "The Mind of Love," a lovely acoustic ballad that seems particularly personal, is another standout. Ingénuetouches on traditional country, pop, and even pieces that are jazz-influenced. With a voice like hers, Lang can do pretty much anything she wants, and she's done it with a great deal of success. Ingénue has gone platinum twice over in America.