29. Simply Red – Stars (1991)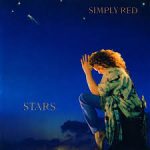 Mick Hucknall makes it sound so effortless. He has a gift for singing effervescent pop tunes with soul and feeling. With a tight band behind him, and a group of A+ songs on which to unleash his soulful voice, Hucknall delivers the goods. Stars was massively successful in the U.K., reaching the top of the album charts and going platinum 12 times over. It didn't have nearly that impact in the U.S., although both the title song and first single "Something Got Me Started" were moderate hits. "Something Got Me Started" is an energetic soul number with Hucknall riffing over piano vamping and some lively background vocals. "Stars" is a soaring beauty, a love song with a palpable sense of joy. Much of the album shares that same sense of wonder and hope. "Thrill Me" is an old-school funk workout with some absolutely killer sax work, and "She's Got it Bad" covers that sonic territory as well. "For Your Babies" is a gentle piano ballad; yeah, it's a bit saccharine but Hucknall gets away with it thanks to a particularly lovely vocal. Starting as a funky soulful strut before expanding into a rapturous chorus, the sweet, almost impossibly beautiful "Your Mirror" seems to sum it up: "your beauty lies within you, look in the mirror baby." Stars is music to make ya smile.
28. Boy George – Cheapness & Beauty (1995)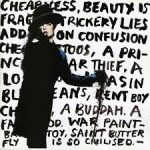 Boy George became a cultural icon and enjoyed a string of massive hit singles with Culture Club, but he found solo success a bit more fleeting. He did manage a big European hit with a cover of Bread's "Everything I Own," and dance tracks like "Generations of Love" were popular with club DJs, but his post-Culture Club success in America has basically been limited to his heavenly recording of "The Crying Game" with the Pet Shop Boys. It's a shame that audiences haven't been more receptive, because Boy George has put out a lot of great music:  particularly his 1995 masterpiece Cheapness & Beauty. It opens with a slightly demonic cover of Iggy Pop's "Funtime," and it only gets better from there. George openly addresses his sexuality and gay issues on this album — it's front and center, not wrapped in coy doublespeak, or a wink and a smile like back in the '80s. "Same Thing in Reverse" is a lighthearted but also slightly acerbic take on being gay that sounds like something Culture Club might have released, but the hard-rocking "God Don't Hold a Grudge" addresses the issue of his sexuality in starkly personal terms. It's a searing glam-rocker in which George defiantly stands up for his individuality, and then calls out to others like himself. "Father it's too late to 'make a man of me.'  I love against the Gods, but I don't scare too easily." I have no doubt he doesn't. There are also exquisite ballads, such as "Unfinished Business," a brutal and intensely personal indictment of an ex-lover. The most powerful track on the album, though, is its epic closer. "Il Adore" is painful but dazzlingly beautiful, a poignant celebration and remembrance of a glorious life lost too soon amidst the despair of the AIDS epidemic. Cheapness & Beauty is a powerful album that holds nothing back. It's Boy George's greatest musical achievement, with or without Culture Club.
27. Terence Trent D'Arby – Symphony or Damn (1993)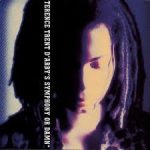 Terence Trent D'Arby has never lacked ambition. His 1987 debut Introducing the Hard Line According to Terence Trent D'Arby was acclaimed by critics and fans; it went double-platinum on the strength of hits like "Wishing Well" and "Sign Your Name."  Unfortunately the follow-up Neither Fish Nor Flesh, while possessing moments of greatness, is generally more uneven and sold poorly.  His third album, 1993's Symphony or Damn, is where it all comes together. It's a mature collection of funk, pop and R&B seamlessly melded into his own distinct style. The ferocious rocker "She Kissed Me" gets the album started with a jolt, and the energy continues with two straight funk/rock workouts: "Do You Love Me Like You Say You Do" and "Baby Let Me Share My Love."  Symphony or Damn possesses the most sublime ballads Terence Trent D'Arby has recorded: the exotic and soulful duet with Des'ree "Delicate," the fragile beauty of "Seasons," and the gentle "Let Her Down Easy." His vocal performances, from silky and elegant on the ballads, to an aggressive rasp on the rockers, are truly impressive. There are also some ambitious arrangements, like the sizzling funk of "Turn the Page," the sexy blues strut "Wet Your Lips," and the edgy rock of "Are You Happy?"  Symphony or Damn is an album that requires diving in and exploring at length; it's a dizzying display of virtuosity and versatility the very few artists not named Prince could pull off.
26. Robbie Williams – I've Been Expecting You (1998)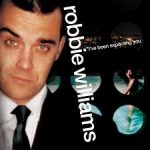 Robbie Williams is a mega-star in the U.K. He's had NINE chart-topping albums, and has won an astounding 17 BRIT Awards. In America, he's broken through with a handful of tracks, but he remains largely a phenomenon outside the U.S. Folks are missing out. His second album, in particular, is fantastic. I've Been Expected You was augmented with a few key tracks from his debut album and released in the U.S. as The Ego Has Landed. "Millennium," built around an orchestral sample from a James Bond theme, is suitably epic. His collaboration with Neil Tennant of Pet Shop Boys, "No Regrets," is a brilliant bit of self-reflection about his past as a member of the successful boy band Take That. Starting with an acoustic guitar base and then an escalating keyboard line, the song builds to a wonderfully dramatic climax. Also of note is the album's sometimes bitterly self-deprecating opener, "Strong," and his faithful cover of the gorgeous World Party ballad "She's the One." "Win Some, Lose Some" is another great single — Williams seems incapable of writing a song that isn't the sweetest of brain candy. He's put out some great albums, including a singles compilation that gathers many of his best tracks in one nifty package, but all in all for the overall quality of the material, I've Been Expecting You is his best.
25. Paul Simon – The Rhythm of the Saints (1990)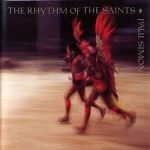 Paul Simon went from the soaring African skies of his Grammy-winning classic, 1986's Graceland, to Latin and tribal influences on the darker, more contemplative follow-up, The Rhythm of the Saints. The somewhat ominous tone of the album in general is a stark contrast to the mostly jubilant Graceland. The Rhythm of the Saints opens with the heavily rhythmic first single "The Obvious Child," a Paul Simon classic with his trademark whip-smart lyrics. The next track, the haunting "Can't Run But," is astoundingly beautiful but has an almost foreboding vibe. "The Coast," with its sprightly repeating acoustic guitar pattern, is another standout, as is "Proof," with its frenetic guitar dancing like a whimsical spirit. "Born at the Right Time" has a gently swaying rhythm what will have you swaying along with it, and some wonderful background vocals. The Rhythm of the Saints, despite its success (it hit #4 in the US and was nominated for Album of the Year), has generally languished under Graceland's shadow. That really should change. The Rhythm of the Saints has many moments of somber beauty, and a unique charm. Graceland was fawned over perhaps a bit too much; The Rhythm of the Saints is owed a reevaluation.