24. Toni Braxton – Secrets (1996)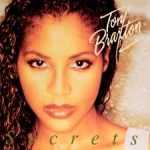 Toni Braxton's self-titled 1993 album took off in a big way on the strength of pop and R&B crossover hits "Another Sad Love Song" and "Breathe Again." Her follow-up, Secrets, was even bigger. The seductive, slow-groovin' "You're Makin' Me High" was a terrific first single, but even it couldn't hold a candle to the enormous impact of the second single. The Diane Warren-penned "Un-Break My Heart," a sad but beautiful ballad, spent an incredible 11 weeks at the top of the pop chart and earned Braxton a Grammy for Best Pop Vocal – Female (she also won in the R&B category for "You're Makin' Me High."  The rest of the album is a smart blend of pop and R&B, emphasizing Braxton's strong, soulful voice. "Come On Over Here" is a terrific opener with gospel-flavored background vocals. "Find Me a Man" is a standout, and the ballad "Let It Flow" — already a hit from the Waiting to Exhale soundtrack — features one of Braxton's most compelling vocal performances. Secrets is a beautifully produced, elegant collection of gleaming R&B flavored pop, and Braxton's vocals are stellar throughout. Secrets reached #2 on the Billboard Album chart and has sold millions of copies here and abroad.
23. Bonnie Raitt – Longing in their Hearts (1994)
Bonnie Raitt's comeback with Nick of Time in 1989 is one of the best stories in pop/rock music over the last 30 years. Her prior album, 1986's Nine Lives, reached #186. Three years later she released an album that not only hit #1 but sold over 5 million copies. She followed that with 1991's Luck of the Draw, another smash that hit #2 and sold over 7 million copies. She wasn't finished, by a long shot. Longing in their Hearts became yet another #1, and is arguably the finest of her career. It's the usual mix of rootsy pop/rock with Raitt's distinct bluesy voice injecting the songs with a certain gravity that others just can't match. "Love Sneakin' Up On You" was the first single and biggest hit, but the highlight of the album is the glorious ballad "You"…  it's simply one of the most beautiful recordings by anybody to come out of the '90s. The title-track is another standout, and the rest of the album is strong as well. It's loaded with great songwriting and musicianship, and Raitt is at the peak of her career as a vocalist and guitarist. Longing in Their Hearts was recognized with a well-deserved Grammy for Best Pop Vocal Album.
22. Sade – Love Deluxe (1992)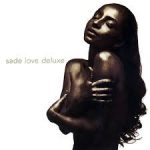 A new Sade album is always reason for celebration, in part because they are so rare. Starting with Love Deluxe, Sade has released only 3 studio albums in an 18 year span. Their music is to be cherished. Slow, sexy, sinuous… Love Deluxe is essential Sade. The long and hypnotic first single "No Ordinary Love" opens the album and sets the tone. Sade Adu's smooth, coolly detached vocals wind sensually over a trip-hop beat with guitars churning in the background, as the track unfolds at its own leisurely pace and the emotion slowly ratchets up. It's a remarkable recording that is justifiably viewed as one of the '90s great singles. Love Deluxe is strong throughout. "Feel No Pain," with a stately, insistent rhythm and a thunderous bass, is a powerful song about a family's struggles and the resulting despondence. The seductive "I Couldn't Love You More" is a spacey soul ballad of graceful beauty. "Kiss of Life" has a more free-flowing vibe than much of the album, reminiscent of jazz/pop gems from Sade's past ("Smooth Operator," "Never As Good as the First Time" and "The Sweetest Taboo" leap to mind.)  "Pearls" is an elegant showcase for Adu's voice, as she sings the delicate melody over a string arrangement that flows like a slow-moving river. "Like a Tattoo," with Sade's voice gliding effortlessly over a spare acoustic guitar part, is angelic. Love Deluxe is one of the best albums of Sade's career, and it was also a commercial success. It reached #2 on the U.S. Album Chart and won a Grammy for Best R&B Performance by a Duo or Group.
21. Deee-Lite – World Clique (1990)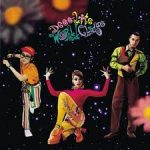 How do you say… Degorgeous? Oh, Lady Miss Kier knows. NYC-based Deee-Lite made pop music fun again. World Clique is a buffet of colorful sonic treats that abounds with joyous energy. "Groove IS in the Heart." That song somehow started life as a B-side before cooler heads prevailed and it ultimately reached #4 on the pop chart. With their upbeat hybrid of house, pop & R&B, the trio of Lady Miss Kier, Supa DJ Dmitry and Towa Tei ruled the dance charts. "Groove is in the Heart" hit the top, as did a trio of classic '90s dance singles: "Power of Love," "E.S.P." and "Good Beat." All of these tracks still sound great and, "Groove is in the Heart" is guaranteed to get a room jumping. The album is consistent, as well. Arguably any track on the album could have been a single. World Clique is a ticket to forget all of your troubles; it's feel-good music but it's also brilliantly conceived and creative. It's dance music you can listen to at home and marvel at just how fucking good it is. Lady Miss Kier's charm and strong vocals + white-hot dance grooves = an irresistible combination. World Clique is what great pop music is all about.
20. Duran Duran – Duran Duran ("The Wedding Album") (1993)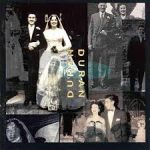 The turn of the decade was difficult for Duran Duran. Their '80s heyday was fading quickly in the rear view. Their 1990 album Liberty tanked, limping to #46 on the Billboard Top 200 — far and away their worst showing. They weren't alone in their struggles; many "80's" bands were having a difficult transition to the new decade, with the pop charts preoccupied with dance and R&B, and grunge exploding at alternative radio. But somehow, against all expectations, Duran Duran shot back to prominence with their self-titled 1993 album (commonly referred to as "The Wedding Album" after the photos on the cover). It became their biggest hit in years, and it all started with the massive acoustic ballad "Ordinary World," a stunner and an obvious classic. It was a powerful single with which to launch a comeback. The sinuous, sexy "Come Undone" became another Top 10 hit, and suddenly Duran Duran's magic was back. The rest of the album is strong too, with "Too Much Information," "None of the Above," and "Drowning Man" all standouts. The trippy "Love Voodoo" really deserved to be a big hit in America, along with their languidly dreamy cover of the Velvet Underground's "Femme Fatale." Unlike many of their 80's contemporaries, they were able to embrace modern styles without sounding desperate; it just sounded fresh and contemporary, without losing the unique Duran Duran sound. "The Wedding Album" stands up alongside anything else they've done — undoubtedly one of their finest releases.