14. Prince – The Gold Experience (1995)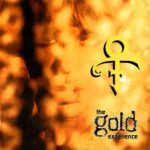 The most productive period after Prince's '80s creative and commercial apex came in the very midst of the worst days of his bitter feud with Warner Bros. It was an ugly back and forth between artist and label, which eventually led Prince to scrawl "slave" on his face, and to change his name to an unpronounceable symbol in an ill-fated attempt to bypass his contract. Now 20 years after the fact, with the recent announcement of a new deal between Prince and Warner Bros. that hands ownership of his master recordings to the artist, it seems Prince finally won the war. But the battles of the '90s left him scarred commercially — "The Artist Formerly Known as Prince" became a punchline for late-night comics. A shame, because his bold 1995 album The Gold Experience has everything that made Prince great in the first place, and first and foremost it's fantastic songwriting. The production is a bit overblown, but the bombastic sound fits with these songs, most of which are overflowing with Prince's boundless egomania. Prince's astonishing guitar-work is all over The Gold Experience, and he was working with musicians that were up to the task of keeping up with the mercurial genius. Although opener P. Control in retrospect sounds a bit silly, the one-two blast of "Endorphinemachine" and "Shhh" is layered with ferocious guitar.  The album also includes his biggest hit of the "symbol" years, the seductively soulful "The Most Beautiful Girl in the World." There are many moments of brilliance on The Gold Experience – – even his forays into hip-hop, not his strongest suit, are solid here. The razor-sharp "Now" is verbally genius and delivered with infectious energy and attitude. The title track, with its layered synths and guitars, is a powerhouse ending. The Gold Experience is epic in scope and vast in sound, and is his finest post-80s album.
13. Peter Gabriel – Us (1992)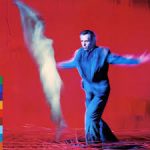 It had been 6 long years since Peter Gabriel's last regular studio album, his classic So from 1986. Us doesn't quite reach its predecessor's level of greatness (a very, very high bar), but it remains a fantastic Peter Gabriel album — which means it's a fantastic listening experience. Gabriel wisely brought back the core group of musicians with whom he worked on So:  the incredible bassist Tony Levin, guitarist David Rhodes and Manu Katché on drums. The album also features contributions by a long and esteemed list of guest artists, most notably Sinéad O'Connor who harmonizes with Gabriel on two pieces of extraordinary beauty and heartbreak: "Come Talk to Me" and "Blood of Eden." Us is an intensely personal album that once again leaves us marveling at Gabriel's songwriting ability, and his genius as an arranger. A prime example is the first single, the introspective, downbeat rocker "Digging in the Dirt." It's an amazing audio achievement. Largely built on interlocking samples, it explodes with guitars and whirls of keyboard during a chorus dripping with self-loathing, before he brings it back in for some internal digging. The vocal arrangement alone is phenomenal – – very few artists, if any, know how to layer vocals with the power and dramatic impact that Peter Gabriel does. Another standout is the soul-baring ballad "Washing of the Water," which is as cathartic and hopeful as any classic gospel tune. Us is generally a mellow album dominated by long atmospheric pieces, but there are a couple exceptions. "Steam" is a motoric R&B/pop jam reminiscent of his trademark single "Sledgehammer," and the jumpy "Kiss That Frog" puts one in mind of Gabriel's earlier solo work. Us was only marginally embraced at the time of its release – – the impossible expectations set by So paired with the long wait perhaps made this inevitable — but in retrospect its greatness has become apparent.
12. Shakespeare's Sister – Hormonally Yours (1992)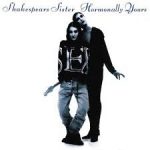 Marcella Detroit and former Bananarama vocalist Siobhan Fahey — together they created a pop masterpiece with their 1992 album Hormonally Yours. At its center is the remarkable "Stay," a song dripping with pathos that the duo pulls off with just the right amount of dramatic fervor. Co-written by Dave Stewart of Eurythmics, the interplay between Marcella Detroit plaintively yearning "Stay with me!" and Fahey's deliciously malevolent vocals over churning guitars during the bridge ("you better hope and pray that you'll make it safe back to your own world…") is musical alchemy of the highest order. They play up the imagery brilliantly in the video directed by the great Sophie Muller. Hormonally Yours is packed with the same kind of darkly theatrical pop as "Stay," although none can quite match it. Musically the songs are dense with guitar and keyboard, flecked with creative sonic effects and driven by inventive vocal arrangements. The album perversely begins with "Goodbye Cruel World" and ends with "Hello (Turn Your Radio On)," powerful bookends that bracket gems like "My 16th Apology," "I Don't Care," "The Trouble with André" and "Catwoman, " among others. Hormonally Yours is a compulsively entertaining gothic pop album with great songwriting, superb vocals and a very distinct musical vibe. It's an album that hasn't gotten its due over the years; hopefully in time that will change.  
11. Shawn Colvin – A Few Small Repairs (1996)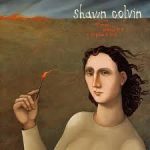 "Sunny came home with a mission," Shawn Colvin sings before drifting off into the beautifully dreamy chorus of her biggest hit. What mission, exactly? Does she literally burn down the house, or is she metaphorically setting the demons that are haunting her ablaze? Despite the bright acoustic-pop vibe of the song, there is a powerful sense of resolve and promised retribution. "Sunny came home with a list of names… and it's time for a few small repairs, she said. Sunny came home with a vengeance." The ominous lighting of a match can be heard if you listen closely at the very end of the song. "Sunny Came Home" is a truly brilliant piece of pop song-craft, and was appropriately rewarded at the Grammys with wins for both Record and Song of the Year. Although the opening track dominated the public's awareness of A Few Small Repairs, it's really just the beginning. The album is a song-cycle about a woman who confronts her ghosts, sometimes painfully. It's riveting from start to finish; Shawn Colvin is a songwriter of amazing depth and power. Standouts include "Get Out of this House," "I Want it Back," "New Thing Now," and "Wichita Skyline." Hell, they're all standouts. A Few Small Repairs is Colvin's only platinum album, and "Sunny Came Home," which reached #7, her only Top 40 pop hit, but she's released a string of excellent albums worth taking the time to discover. And if for some reason you don't have A Few Small Repairs in your collection, get thee to an online retailer pronto.
"Get the kids and bring a sweater. Dry is good and wind is better. Count the years, you always knew it. Strike a match, go on and do it."
Retribution has rarely been so beautiful. Burn the fucker down.
10. Seal – Seal (1994)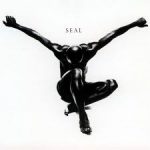 Easily the finest of his career, Seal's second straight self-titled album is a cinematic collection of dreamy pop and R&B. His husky voice, often woven in richly-arranged layers, is the perfect counterpoint to ace producer Trevor Horn's lush sonic creations. The album opens with the optimistic "Bring it On," followed by the achingly beautiful "Prayers for the Dying," with its message of reconciliation and the inevitability of all of us ultimately facing the same fate. It became a major hit as the lead single. "I may not know what you're going through, but time is the space between me and you." The soaring "Don't Cry" is another showcase for Seal's powerhouse voice, and became another Top 40 hit. "Dreaming in Metaphors" is brilliant, its exotic instrumentation and elaborately complex arrangement resulting in pure euphoria. The centerpiece, though, is the dramatic, show-stopping ballad "Kiss From a Rose," a timeless classic and one of the decade's signature songs. The haunting epic earned Seal his only #1 single in America and three Grammy awards, including Record and Song of the Year, and helped the album sell over 4 million copies. Seal's 1994 album is the high water mark of his career. It's sold more in the U.S. than all the rest of his albums combined, and it's easy to understand why. It's stunningly beautiful from start to finish.