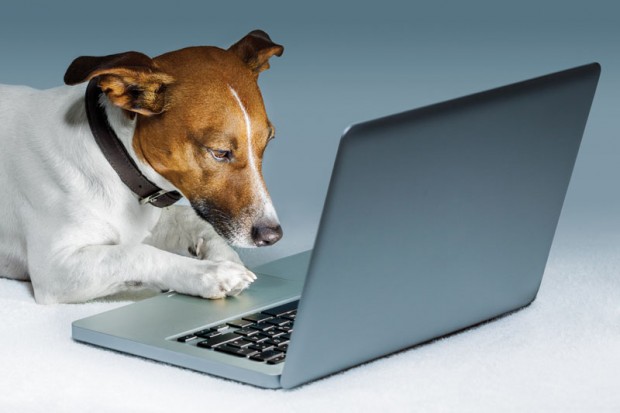 Welcoming a pet into your home isn't just an easy way to gain Instagram followers – because who doesn't love a cute puppy picture? – it's also a full-time commitment to make sure the animal receives the best care and training possible. Whereas owners, both current and prospective, used to rely on their vets or self-help books, nowadays seeking advice for something pet-related is as simple as using your smartphone. We've found six websites that'll make the entire experience of having a pet infinitely more rewarding and enjoyable.
Petfinder.com is one of the best ways to search for your perfect pet. At the time of writing, they have over 300,000 animals available to adopt, sourced from over 13,000 adoption groups throughout North America. From dogs to cats, horses to hamsters, snakes to pigs, they have a wide variety of creatures and critters to suit every taste. Petfinder serves as a database, pooling data from the thousands of organizations that contribute their animal listings to it – indeed, their main aim is to increase public awareness of the availability of high-quality adoptable pets. Updated daily, the site also contains numerous forums, discussions and articles to help get you set-up for adopting and to assist potential owners in making their homes as welcoming and pet-ready as possible.
Should you give one of the thousands of homeless animals their "forever home," you're going to need supplies. Food, bedding, collars, harnesses, tanks, cages, medicine and hygiene care — whatever your pet needs, you can find it at Doctors Foster and Smith. The good doctors have been in operation since 1983, when they opened their first animal hospital. Their aim? Make your pet's life happier and healthier – and who can argue with an end goal like that? Of course, as primary caregiver, it's you who will have the greatest impact on your pet's health, so they've distilled a wealth of information and products to help keep your pet at their best into one website. Healthcare, particularly prescriptions, can be expensive, but Doctors Foster and Smith attempts to make it as easy as possible with low prices, 12-hour shipping and owner support available via email, phone or instant messaging. Need further help? User forums offer guidance and advice on virtually every topic and question imaginable.
Of course, there's one key ingredient every dog owner needs in order to enjoy their pet: training. More often than not, any problems caused by an unruly pup are a result of poor training by its owner – fail to keep your energetic friend under control and it can cause all manner of headaches down the line. Not everyone can afford to hire trainers, or attend specialized classes, though, which makes Cesar's Way the perfect pit stop en route to adopting a dog. With a multitude of free advice from renowned TV dog trainer Cesar Milan and the website's curators, including articles and videos, it's easy to learn the simple tools and tricks needed to make sure your new best friend doesn't destroy your favorite couch or urinate all over that expensive rug you just bought. If you need further help, Cesar's books and DVDs are available to purchase, but with so much free information available they're almost superfluous – just don't say that to his (very handsome) face.
Even with the best training and healthcare, there's always the chance that something outside of your control could go wrong. A big concern for pet owners? Poison. We're not just talking the bubbling liquid in the bottle with a skull on it: prescription medication, household products, human food and chocolate are all potentially poisonous to animals. For instance, lots of owners still like to give their pets chocolate (dogs, in particular, have an affinity for the heavenly substance). However, it can cause vomiting, diarrhea, raised heart rate, and even seizures. The ASPCA reportedly receives, on average, 26 calls a day relating to pets ingesting chocolate, so it's clearly still something owners aren't doing enough to prevent. Luckily, the ASPCA's website, has everything you need to avoid accidentally poisoning the family pet. As well as lists of the most common toxic substances for animals – which include certain plants, lawn products and household cleaning items – the ASPCA also provides invaluable advice on how to poison-proof your home. However, should the worst happen, there's also information on spotting the symptoms of poisoning and what steps owners can take to help a poisoned animal. It's definitely worth a read, as it could save your pet's life.
Owning a pet can be stressful and requires a lot of time and effort, but it also reaps its own rewards. The bond between humans and their animals is incredibly strong, which is what makes The Dodo such great reading. Think of it as Tumblr for animal-lovers. With content curated from across the Internet, you'll have a wide variety of animal-related articles to peruse. An average trip to the site could include an article full of GIFs of cows really enjoying a good scratch, or a story about a trainee fireman saving a kitten from a canal. I practically overdosed on cuteness at the sight of a sea lion pup that had rolled in sand to protect itself from sunburn. There are some particularly sobering articles as well. Pugs may be an Internet sensation and a highly coveted companion pet, but one article highlighted the breeding practices that have led to their flat-faced, chubby appearance and the numerous health-problems it causes. Think videos of pugs snoring are adorable? It's because they can't breathe properly. If you're truly an animal lover, The Dodo is definitely worthy of inclusion in your daily reading.
If, however, all you want is to see adorable pictures, videos and GIFs of creatures, great and small, head straight over to Cute Overload. If you can ignore the occasionally idiotic captions and descriptions attached to content – do we really think dogs call us "hoomins"? – there's a wealth of stuff guaranteed to make you smile. If cute kittens, precious pups and quirky Quokkas (look them up, they're ridiculously cute) are all you want from the Internet, Cute Overload is the place for you. Plus, if you think your pet is worthy of global fame, they accept submissions from readers, so that picture you snapped of your cat sleeping awkwardly could soon brighten someone's day on the other side of the world. How's that for reaping the rewards of ownership?