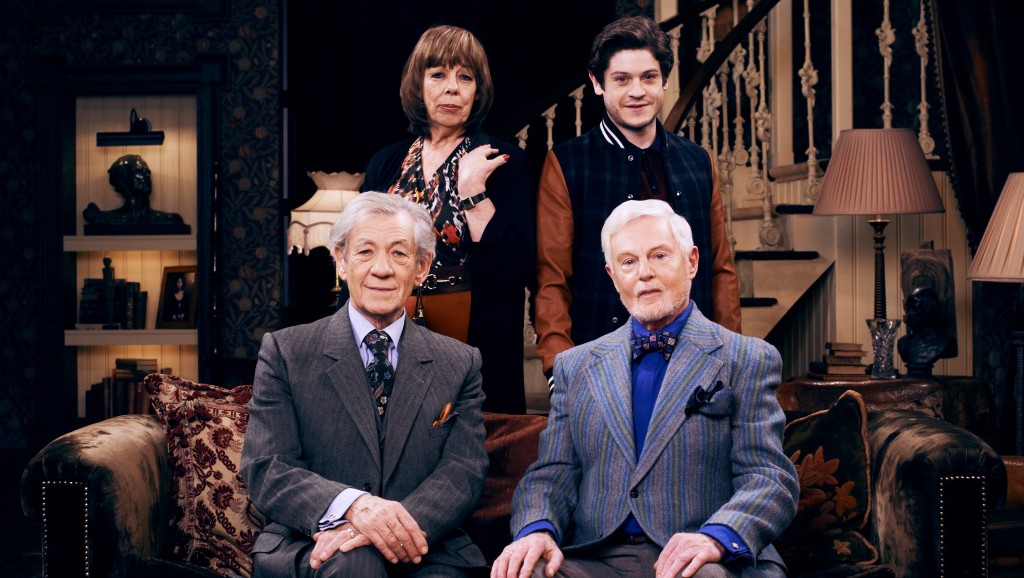 Have you ever stepped in dog poop? It happens to most of us at some point in our lives, and each time it occurs it follows a very similar chain of events. There's the initial shock and disgust, followed by an overwhelming stench. It's revolting, hideous, unbearable. You'll desperately wish that you could rewind time, divert your path, reverse the course of action that led you to experiencing this moment. If you're one of the lucky few to never experience standing in excrement, don't worry, as this Sunday, June 29, PBS will air the visual equivalent.
If that segue feels a little tasteless, it doesn't come close to matching the sheer awfulness of new, British sitcom Vicious' freshman episode. Like the beautiful day you were enjoying before you so carelessly trod in dog mess, everything is full of potential and promise. Vicious is a sitcom about an elderly gay couple – which in and of itself is something noteworthy. In an age where LGBT characters are still underrepresented on TV, here's a sitcom offering not only a gay couple as the main characters, but one that has stood the test of time. Take that, NOM! What's more, said couple is the rather incredible duo of Sir Ian McKellen and Sir Derek Jacobi. Yes, two knighted, Shakespearean, openly gay actors play the lead roles. What's more, there's an excellent supporting cast, including Frances de la Tour (Harry Potter, The History Boys) as the salacious best friend and Iwan Rheon (Game of Thrones) as a young, straight neighbor. Between them, the main quartet have a multitude of Emmy, Tony, Olivier, BAFTA and Golden Globe awards.
Which makes it all the more depressing that the actual show is such miserable crap. In Vicious, McKellen and Jacobi are a couple who constantly bicker, fight and sling insults at each other – though we're told they also deeply love one another – which should be reason enough to tune in. Two veteran, openly gay actors being incredibly bitch to each other and those around them? It sounds like deliciously camp fun. Except it isn't. If you've ever seen the '70s British sitcom Are You Being Served, you'll immediately feel at home/be utterly horrified with Vicious' humor. It's so outdated, so banal, so tiresome – complete with a studio audience who seem to laugh whenever someone merely inhales – that it's a miracle any of the actors agreed to perform it.
The first episode gets so much wrong while it's establishing the characters and narrative that it's a hideous, insulting train wreck. On top of that, Jacobi's character is a simpering, overly camp mess – complete with exasperatedly limp wrists, no less. It feels like an offensive caricature, outdated, a relic of the days when homosexual characters were nothing more than mincing queens because that's all the public thought we were. Jacobi offers a modern day Mr. Humphries – and he even, rather incredulously, briefly works in a clothing store in the second episode.
And yet, just like dog poop, it gets better. With each passing step, the smell dies down, the excrement clinging to your sole starts to fall off. You forget about the initial revolting shock and simply accept that it has happened. So to, does Vicious get watchable. The jokes start to hit – McKellen gets the lion's share of the best lines – the supporting cast show their chops, everything feels a little tighter and better executed with each half hour. By the end of the six episodes, I was almost enjoying it – it's the TV equivalent of Stockholm syndrome. Some may love Vicious, but I'm not one of them.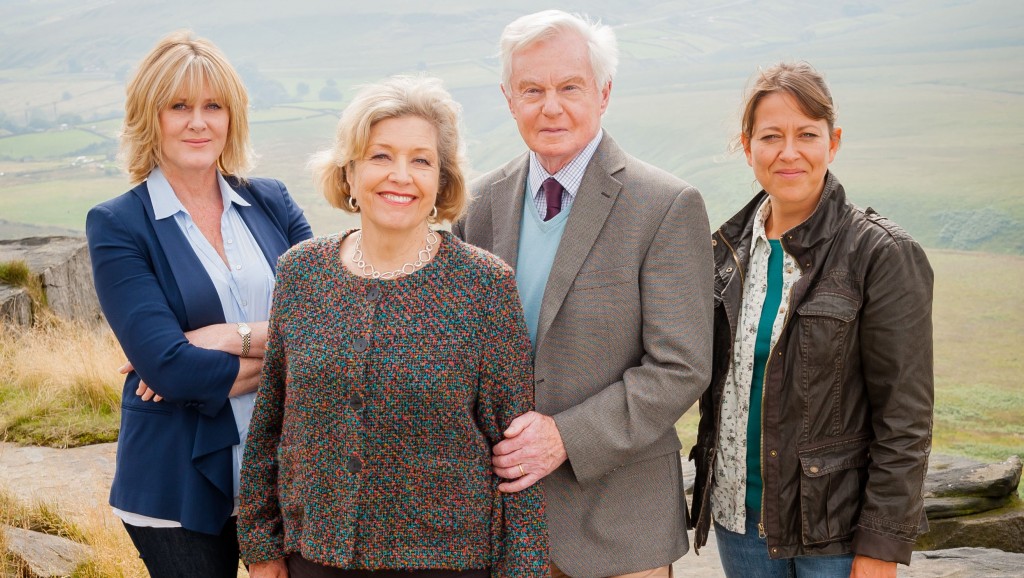 Instead, I'd advise you tune in to PBS a couple of hours earlier at 8 p.m. (ET) and watch another British show that's infinitely better. Last Tango in Halifax, premiering its second season, shares some similarities to Vicious. It, too, centers on an elderly couple, and it also features Derek Jacobi in a starring role, albeit playing straight this time around (he's leagues better at convincing us of his heterosexuality). Starring opposite the wonderful Anne Reid, the second season sees childhood sweethearts Alan and Celia attempting to plan their wedding and their future life together. Woven within is more of the mature family drama that made the first season such incredible viewing. Caroline (Sarah Lancashire), Celia's daughter, is tasked with balancing her growing relationship with Kate (Nina Sosanya) with her insipid ex-husband, while Alan's daughter Gillian (Nicola Walker) faces the fallout from some rather poor decisions over the first season's six episodes, including the revelation of a dark secret.
If you haven't watched the first season, I urge you to head over to Amazon and stream it. Descriptions can't do it justice – including my rather average, spoiler-free attempt above. It's beautifully acted, brilliantly scripted, heartfelt, emotional, dramatic and an otherwise incredible hour of television. On top of that, it's occasionally laugh-out-loud funny – impressive, given Vicious, a sitcom, struggles to manage that.
PBS is keen to stress the LGBT-positive attitude of the network, including their commitment to showcasing gay couples other than Bert and Ernie. It's just a shame, then, that the imported Vicious, with its openly gay leads, offers a more offensive portrayal of gay romance than Last Tango's Caroline and Kate, both played by heterosexual actresses. Now, go stream Last Tango in Halifax's first season. I'm off to picket British broadcaster ITV to demand they cancel plans for a second season of Vicious.
Last Tango in Halifax and Vicious premier June 29 at 8 p.m. ET and 10:30 p.m. ET respectively.