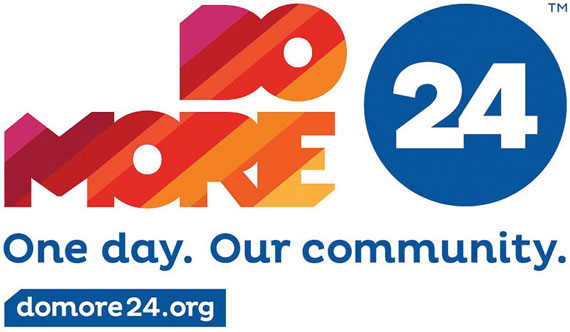 For years, the professional world has divided into for-profit companies that primarily make money and nonprofits that primarily help people. Now, there is a growing movement, especially among small business owners, to mix it up a little. Socially responsible business owners are discovering that making money does not have to be the sole mission of the business, and, even better, that "giving back" can lead to a better bottom line.
Tom Raffa, CEO of the accounting firm Raffa Companies, has worked this dual–focus into his mission. His primary customers are nonprofits and it is one of the most successful firms in the country. He says this is possible because instead of counting philanthropy as a cost of doing business, to Raffa, "it's a revenue driver."
Bill Gannon, M.D., M.B.A. is the chief scientific officer and medical director of Capital City Technical Consulting, an independent medical consultant company that also supports many causes. Gannon sits on several nonprofit boards such as the Foundation For Sickle Cell Disease Research and says, "It's led to several interesting business connections. My clients also find it interesting that we're not just working all the time."
There are many different opportunities for philanthropy and social responsibility. "Most nonprofits in this city are happy to accept any corporate or financial sponsorship and active participation," Gannon says.
Raffa, too, sits on several nonprofit boards and encourages all of his senior people to do so as well. Raffa gives his employees time off to volunteer – without limits. At his firm, people spend an average of 53 hours a year volunteering, and the return on investment is happier people and less turnover. He's also found no dip in productivity. Another way to give back is through pro bono work. One unexpected benefit of his efforts, Raffa says, is "I've learned some important skill sets as a leader."
Demonstrating social responsibility doesn't have to take a huge time commitment, either. Gannon has done things like sponsor a yearly walk for Cystic Fibrosis that takes only one day. The organization United Way has specialized locally in one-day giving with the Do More 24 campaign, which is coming up on Thursday, June 19. Kelly Brinkley, Chief Operating Officer of the United Way of the National Capital Area, says, "Do More 24 raises much-needed funding for local nonprofits that create opportunities for underserved populations. Do More 24 presents the perfect opportunity to advance a company's corporate social responsibility initiative." Last year, Do More 24 donors contributed more than $1.3 million for local nonprofits.
The hardest part may be choosing what cause to support. Gannon has taken an organic approach to giving, wherein action is taken once opportunities present themselves. But Gannon is also drawn to causes related to his area of expertise, saying, "I gravitate toward areas where I know I can contribute that are the best use of my background and wherewithal."
Raffa takes a much more strategic approach, asking, "What is the overall objective of my giving and how can I best do that?" He says it's equally important to him to evaluate the programs and ask whether they reach their objectives and if not, why not. Recently he held an annual invite-only Nonprofit Empowerment Summit that brought leaders together from around D.C. Raffa asserts, "Community problems are caused by community and they can be solved by community. How do we all work together? Nonprofits, foundations, government, and business?"
"Businesses aren't looked at as being those kinds of problem solvers and we should be," Raffa adds. "It takes capacity and it takes money, but we have that, especially in this city."
More and more, the line between business and philanthropy has blurred, to the benefit of both. Giving back actually makes companies more money, while nonprofits get a huge boost from the funding, expertise, and capacity of the business world.
Learn about how you can give back through Do More 24 on June 19 by visiting www.domore24.org.
The Chamber Means Business. For more information visit caglcc.org or facebook.com/CAGLCC. On Twitter, follow @DCLGBTBIZ.
Jessica Vaughan is a D.C.-based freelance writer and a member of CAGLCC.