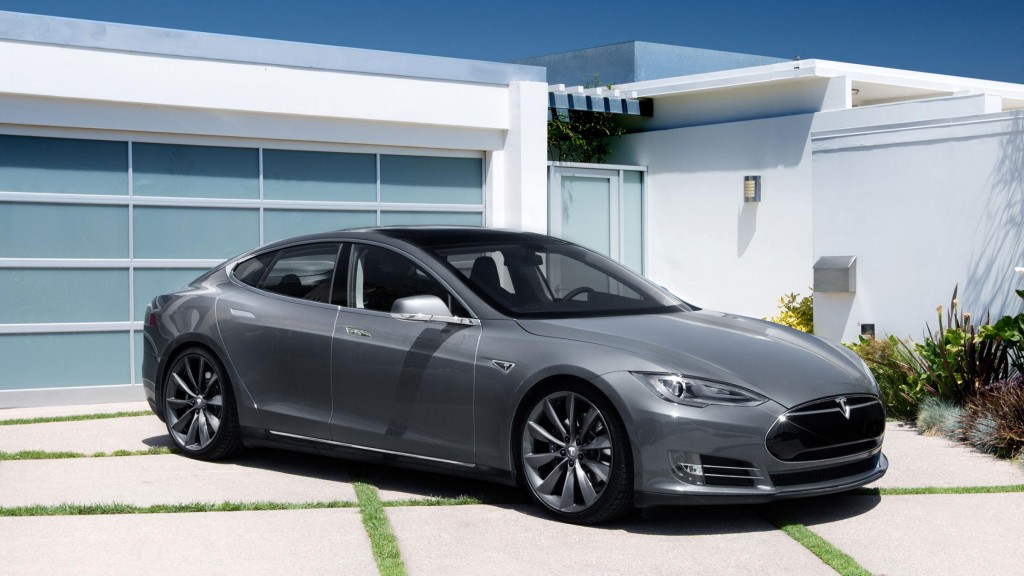 It's a tale of two halves in the automotive world, this week, with David finally getting the recognition he deserves and Goliath forced to stoop to new lows in order to win public favor.
First, let's start with Goliath – or as we all know him, General Motors. Poor, recall-obscuring, potentially life-threatening GM. The boys in Detroit aren't having the greatest of times this year, what with the obscene numbers of vehicles it's been forced to recall, not to mention the ensuing, very public debacle over its attempts to cover up the need for recalls with the ignition-switch scandal.
To put some numbers to it, GM has issued 44 recalls in North America during these past six months. That's over 7 recalls a month. Worldwide, more than 20 million vehicles have been subjected to recalls, which is not only more than the combined 2013 sales total for vehicles in U.S. but also beats the total number of vehicles GM and Toyota – the world's two biggest automakers – sold across the globe in 2013. As Slate reports, things are getting worse, not better, with an incredible fourteen recalls issued in June alone. The total cost to GM so far for all of its recalls? An estimated $2 billion.
For GM to avoid any more public or political backlash it would seem prudent to make sure any and all recalls are carried out in a timely fashion. Particularly those related to the ignition-switch scandal. However, whatever corporate may be saying, it's clear the message isn't getting through to dealerships. Last week, GM reported that they'd fixed 150,000 of the 2.6 million cars with faulty ignition switches. That's about 6 percent.
Moreover, the kits necessary for GM dealers to carry out repairs simply aren't being made quickly enough. GM has manufactured around 400,000 so far, but the full order won't be finished until October. That's quite the potential wait for a fix to a problem that has so far claimed at least 13 lives.
What, then, can GM do to fix things? In typically American fashion, it's throwing money at the problem. Any dealer that completes 90 percent of their allotted recalls will receive a $250 credit to an unnamed parts supplier. On top of that, GM will give 50 dealerships $4,000 in rewards, to be split amongst sales and service staff, while one dealership could win up to $10,000. That's not all, though, as GM will also be hounding owners who are being sluggish in bringing their cars in for repair, with a new email campaign to let impacted owners know to book their auto in.
If there's a silver lining in any of this, it's that GM seem to have escaped any permanent backlash from consumers. This past May was the company's best in over seven years in terms of sales. In addition, a $10 billion lawsuit brought by Seattle firm Hagens Berman Sobol Shapiro has been picked apart by The Detroit Bureau. The suit alleged that "GM's egregious and widely publicized conduct and the never-ending and piecemeal nature of GM's recalls has so tarnished the affected vehicles that no reasonable consumer would have paid the price they did when the GM brand meant safety and success."
Fortunately for GM that's simply not true. Kelley Blue Book, Black Book and ALG all confirmed that residual values for affected vehicles had not been impacted by the change. Rather incredibly, the value of a six-year-old Chevy Cobalt, one of the main vehicles of the ignition switch debacle, increased in value in recent months. It could potentially be a $10 billion load off of GM's mind.
At the other side of the coin, we find our automotive David: Tesla. Very much the little car company that could, Tesla's sales, profits and stock value have all been on the up of late, with expansion into Europe fuelling success and growth. Its Model S sedan continues to earn rave reviews and anticipation for the 2015 Model X SUV is only increasing.
That could be why Morgan Stanley has just named Tesla the world's most important automaker. Cited by the LA Times, Adam Jones, a research analyst at Morgan Stanley, said "Tesla Motors has transformed from a fledgling start-up to arguably the most important car company in the world." That's a bold claim for a company that only sold about 22,500 cars in 2013. Jones stands behind his claim, stating that Tesla's emergent power in the automotive world is a force to be reckoned with. Its dogged determination to make an electric vehicle that offers fewer compromises has forced major automakers to take electric vehicles seriously, while states are bidding for Tesla to build their proposed gigafactory within their borders. As an added slight to other U.S. manufacturers, Tesla can also lay claim to having more American components than any other car on the road. Jones valued Tesla's stock at $320, though it currently sits just above $230, and claimed that Tesla will have 1 percent of the global auto market by 2028.
All told, it's a strong claim. Tesla has made incredible advances in recent months, and that growth will only continue as gas prices rise and new, cheaper models are introduced. Whether that makes it the most important automaker in the world, however, is likely something that's still up for debate.
Image Credit: Tesla Motors