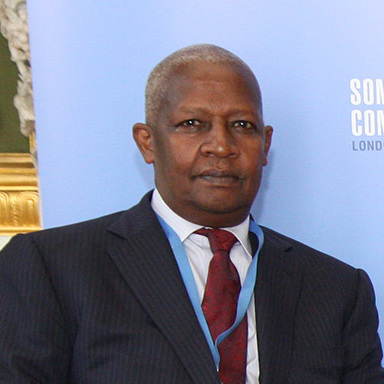 Sam Kutesa, Uganda's Foreign Minister, has hit back at claims of homophobia following his election as President of the United Nations General Assembly.
His appointment has inspired criticism given Uganda's hostile attitude towards LGBT individuals. Uganda signed into law its Anti-Homosexuality Act last year, which increased the punishment for homosexuality for repeat offenders to 14 years in prison. President Obama has been urged to hold the Ugandan government to account for its abuse of LGBT rights, while last month Uganda's Minister for Ethics and Integrity blamed white culture and the West for the spread of homosexuality in Uganda.
The African block, which currently presides over the chamber, unanimously chose Kutesa in a vote Wednesday, installing him for a year as the Assembly's 69th President. Kutesa's role will be largely ceremonial, unlike that of the Secretary General, presiding over the Assembly's sessions and ensuring rules and procedures are adhered to. However, Kutesa will also have power to direct discussions in plenary meetings and put questions to Assembly members, as well as "complete control of the proceedings at any meeting and over the maintenance of order thereat", according to the United Nations website. It's that degree of control which is worrying some.
Human rights campaigner Peter Thatchell wrote to UN Secretary General Ban Ki-moon, "urging that a decision on Kutesa's appointment be delayed until his suitability for the presidency is assessed by the Office of the UN High Commissioner for Human Rights", Thatchell said in a statement. "It is outrageous that Kutesa has been nominated by the African Union. He is not a fit and proper person to hold this prestigious UN post," he added. "As a senior government minister [in Uganda], he has colluded with enactment of the Anti-Homosexuality Act, which dictates… imprisonment for any form of same-sex contact with sexual intent – even mere kissing and cuddling."
Former Secretary General Kofi Annan told the BBC's Newsnight that he "did not expect [Mr Kutesa] to promote those kinds of policies in the General Assembly." When pressed by presenter Emily Maitlis as to whether Kutesa's appointment could cause embarrassment at the UN, Annan conceded: "I see the point you are making that if the UN is going to preach and tell people about human rights, we have to lead by example."
Speaking with reporters, Kutesa tried to assuage fears over any homophobic intentions. "First of all let me tell you this, that I have had a conspiracy  by members of the opposition in our country, both inside and outside, who have tried their best to malign my name," he stated. "I have never been found corrupt, I am not homophobic and I believe that I am the person to lead this organisation for the next session." When asked specifically about his feelings towards homosexuals, Mr Kutesa said he had "no problem", but tempered that by adding he wants them to "respect the privacy".