Midrange
Midrange is quite a broad category – here we have midsize sedans covering both the normal and luxury end of the scale. All are still reasonably affordable, though, offering definite upgrades over economy cars but without incurring the big fuel bills of full-size models. Whether you're buying for economy, luxury or something a little Germanic, we've got you covered.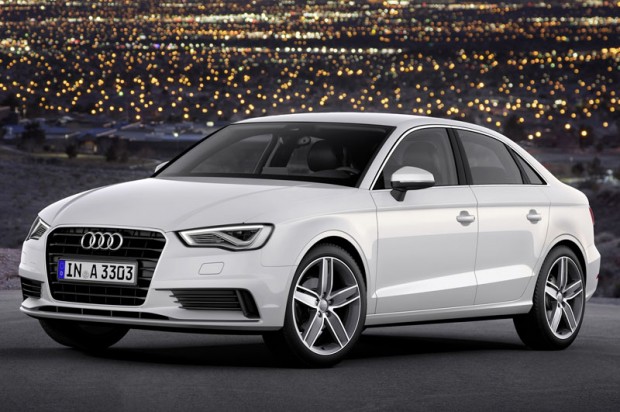 Audi A3
$29,900-$38,350
23 city / 33 hwy
 If you need proof that the new Audi A3 is one of the best cars on America's roads, how about this: it was named World Car of the Year for 2014. Audi's goal with the A3 was to make a luxury compact that younger buyers would want to own, bringing the design and interior comforts of its bigger sedans and coupes to the smallest car in its range. It would appear to have worked, with the A3 boasting impressive sales figures. For its $30,000 asking price, buyers get a turbocharged 1.8-liter engine, sports steering wheel, dual-zone climate control, panoramic sunroof, electrically-operated leather seats, Bluetooth and automatic lights and wipers – to name just a few things. Buyers can opt for even more kit in higher specification, but the standard items on the base A3 are pretty generous to begin with. Fold in Audi's infamous build-quality, a refined, sporty drive and the reassurance that comes with German engineering and the A3 makes a very compelling case for itself.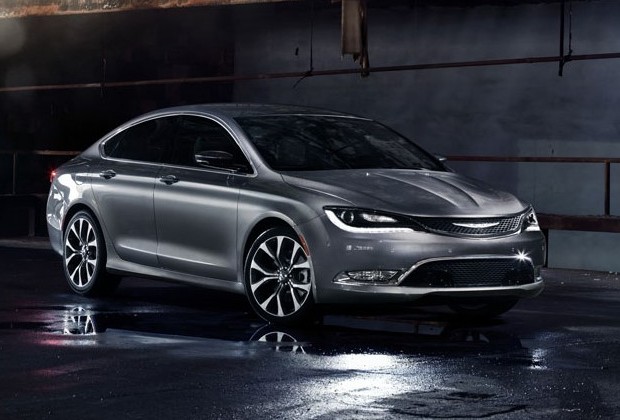 Chrysler 200
$21,700-$25,995
23 city / 36 hwy
Chrysler's last-gen 200 was a complete dud. Boring to look at, boring to drive, boring inside, it screamed middle-of-the-road from a company desperate to have a sales success after years of decline. If the new 200 is their solution to the problem, they should be congratulated – it's a pretty excellent step in the right direction. On the outside, and in the right color, the 200 can look gorgeous from certain angles, with an understated, elegant shape. It is, however, relatively uninspired – it won't offend but it won't set pulses racing, either. Similarly, it won't light your pants with an electrifying drive, the 200 emphasizing comfort over sportiness. Move inside, though, and you'll see where Chrysler spent their development budget. Soft-touch materials cover every major surface of a cabin that screams luxury. Forget Chrysler's fake-wood, harsh plastic interiors of old, this is an interior that begs to be used, enjoyed, to while away the miles inside, complimented by a smooth shifting nine-speed auto coupled to a four-cylinder engine, a powerful V6 and four-wheel drive optional. Starting as just under $22,000, the 200 is one of the nicest midsize cars available.
Also consider: 
Ford Fusion Hybrid – The Fusion offers an impressive blend of abilities: sharp styling, well-made cabin and excellent driving dynamics. In hybrid form, however, it really starts to shine, with an all-electric mode that operates up to 85 mph and overall mileage rated at 44 city and 41 highway.
Volkswagen CC – The CC is based on Volkswagen's reliable, well-made – but rather staid – Passat sedan, yet it couldn't be more different. Sacrificing some practicality, it offers gorgeous four-door coupe looks and a sumptuous interior, as well as VW reliability and an impressive drive. Think of it as a cheaper Mercedes CLS and you can understand why owners feel so good driving the CC.
BMW 3-Series – Simply put, the 3-Series is the best driving car in the compact luxury segment. Heck, it's one of the best driving cars on the road period. On top of that, BMW offers it with their beautifully refined diesel engines. In fact, the 3-Series diesel is one of the most economical non-hybrid cars on the road, with up to 45 mpg on the highway. German engineering, good economy and great fun to drive? It certainly lives up to BMW's slogan of The Ultimate Driving Machine.