Luxury
Designed to perform one task above all else, luxury cars make you feel like the center of the universe. Offering imperious styling, unparalleled comfort, every conceivable technology and more power than you could possibly need, the best luxury cars will make sure every dollar you spend is made apparent to those who see your car – both inside and out. Whether it's a leather-lined, supremely comfortable relaxation center or a gadget-filled, highly technological example of the finest engineering, luxury cars are the ultimate in aspirational motoring. You see it, you want it. You'll love owning it.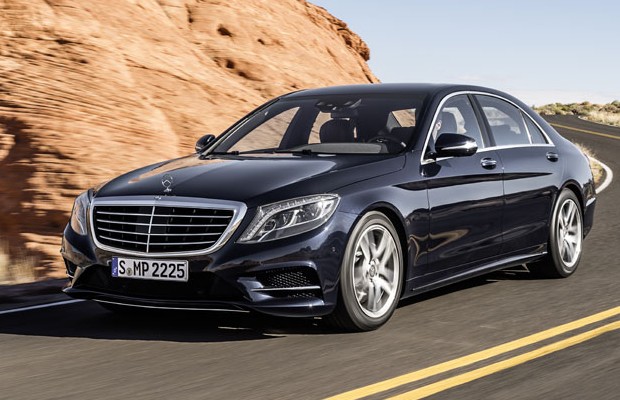 Mercedes-Benz S-Class
$94,400-$222,000
17 city / 26 highway
Yes, you read that correctly. The S-Class sedan can stretch to well over $200,000 for the handcrafted, 6.0L twin-turbo V12 that purrs inside the heart of the S65 AMG model. Of course, those opting for the standard S550 are hardly likely to feel short-changed. With a 4.7-liter V8, complete with two-turbochargers, a 0-60 mph time of under 5 seconds and a wonderful 449 bhp available to your right foot, the "cheapest" S-Class is still a powerhouse of a machine. Inside, though, you'll be utterly secluded from any notion that you're travelling so quickly, as you relax in sumptuous leather armchairs, enjoy the handcrafted cabin and gaze at dual 12.3-inch high-res screens that replace analogue dials in the Benz's dash. A powerful Burmester surround sound system will keep any trace of wind or road noise – of which there is very little to begin with – at bay while contoured, massaging seats drum away the stresses of your day. The S-Class is renowned for premiering the technology that will ultimately filter down into other models in Merc's range, and this model is no exception, with night-vision cameras, active collision avoidance systems and a host of safety and security features that should keep the S-Class out of harm's way, though occupants will be shielded inside its aluminum and high-strength steel body should the worst happen. At over 200 inches long, 84 inches wide and with a refined, tasteful design, the S-Class is the most luxurious car this side of a Rolls Royce. It's the ultimate full-size luxury vehicle for those with the money to afford it – and they'll love every minute with it.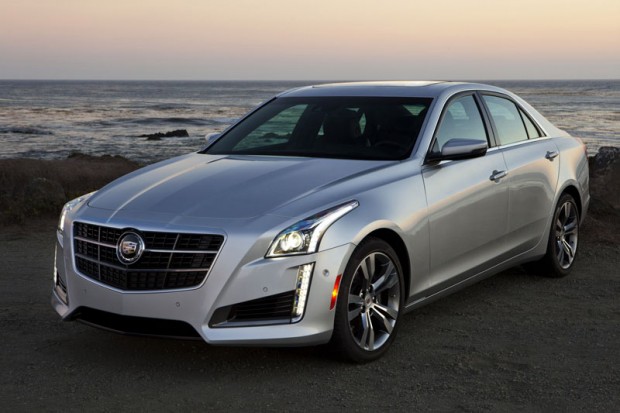 Cadillac CTS
$45,100-$72,300
20 city / 30 hwy
I'll hold my hands up and admit that, even just a few years ago, I would never have included a Cadillac on a list of luxury cars. Though they believed themselves to be a luxury brand, in the face of German rivals Cadillac's often came up short, particularly inside where cheap plastics and uninspired design spat hard in the face of its luxury pretensions. No more, folks. The CTS is one of the best luxury sedans on the road. As it enters its third generation, the CTS is almost impossibly handsome. It's the best expression of Cadillac's angular, crisp design language – dubbed "Art and Science" – and it commands attention wherever it goes. Inside, Cadillac has finally gotten their act together. In a rather unsubtle nod to Mercedes, there's a 12.3-inch digital display in place of the instrument cluster, with customizable screens to show whatever the driver desires. Cadillac's CUE interface is here in full force and, while it's hardly the most intuitive system, it's certainly beautiful – similar comments can be made regarding the touch-sensitive areas that have replaced traditional buttons on the center stack. It may not be as functional, but it's unique, bold and certainly differs from the Germans. Its turbocharged 2.0-liter engine manages to sprint to 60 in under 6 seconds, with 272 horses on tap, but still returns a combined up to 30 mpg on the highway. Of course, for those of you who crave even more power, there's a tire-smoking twin-turbo V6 with 420 horsepower that'll top 60 in 4.6 seconds and go on to 170 mph. Cadillac may have fumbled with the idea of luxury in the past, but the 2014 CTS is one of the best luxury cars in its class. 
Also consider:
Range Rover – The Range Rover is a car that is as confident and composed barreling through the Serengeti as it is pulling up outside the opera. It is British luxury redefined for the 21st century. A commanding driving position, gorgeously-appointed cabin and supreme levels of comfort and refinement should grant the Range Rover a place on any luxury buyer's list. With a price that starts at $84,225 but can easily stretch close to $200,000 for a long wheelbase, supercharged model, it's not just a luxury SUV, it's a luxury car that rivals even the Mercedes S-Class.
Hyundai Genesis – You may turn your nose up at the thought of a luxury Hyundai, but you'd be missing out on one of the biggest bargains in motoring. We don't typically think of luxury cars as offering value for money, but given Hyundai lacks the brand cache of American or European rivals, they've instead opted to throw everything but the kitchen sink into the Genesis and offer it for a steal. Crammed with every conceivable technology and one of the safest cars on the road, the Genesis starts at just $38,000.
Audi A6 – Audi knows how to make a luxury car. The A6 offers one of the nicest interiors in its segment – which is saying something when rivals include the BMW 5-Series and Mercedes-Benz E-Class. On top of that, its Quattro AWD system and optional diesel engines – which blend power and economy – offer a great driving experience. It's a blend of talents that will leave any potential buyer struggling to avoid putting down a deposit.