SUV/Crossover
America loves big cars. It's not a joke or cliché, it's fact. We buy SUVs and Crossovers by the thousands every year, using them to shuttle kids, commute to the office, go camping in the country or tow a boat to the lake. Their blend of space, comfort, practicality and high-driving position makes them extremely attractive to every kind of driver. Once you get a taste of sitting above other road users, able to see over traffic jams or navigate adverse weather conditions with ease, you'll be hooked.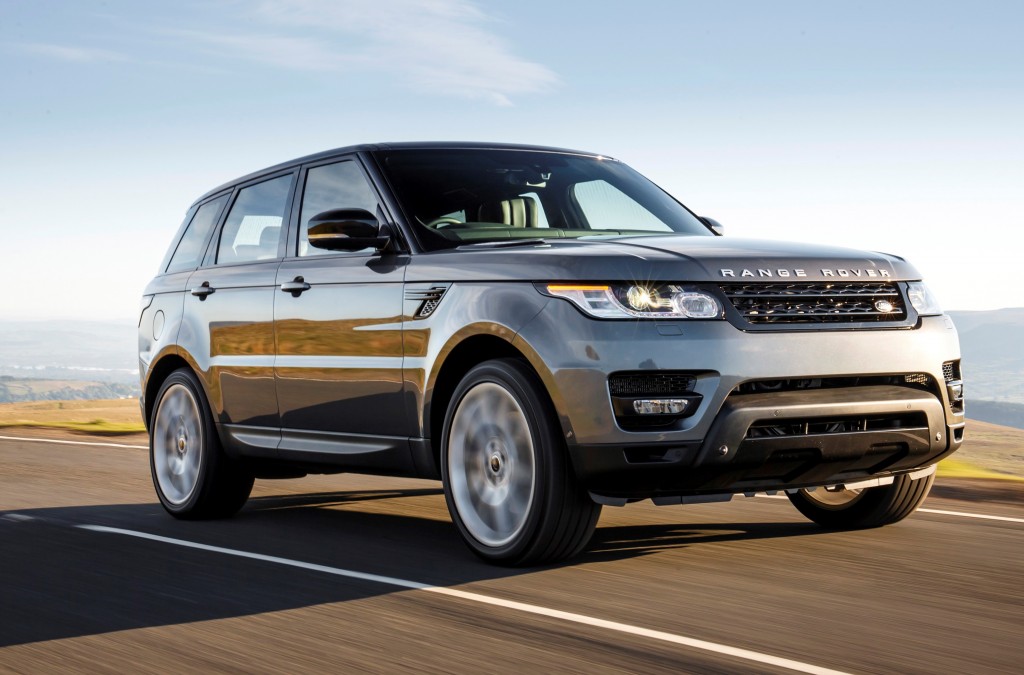 Range Rover Sport
$63,525-$93,325
17 city / 23 hwy
The Range Rover Sport, or, to give it its full name, the Land Rover Range Rover Sport, is the best SUV you can currently buy. No other rival can offer the same blend of off-road prowess, on-road refinement, agile handling, luxurious interior, space and practicality in such a handsome body. Standard equipment includes leather seats, an 8-inch touchscreen, satellite navigation, automated lights and wipers, bi-xenon headlights, reverse camera and Land Rover's suite of off-road technologies and on-road safety systems. Power comes from a V6 outputting a meaty 340 bhp and sprinting to 60 in under 7 seconds, or an optional 5.0-liter V8 that adds a supercharger and boasts 510 horses and a 5 second dash to 60. Off road, the Range Rover Sport will rock crawl and hill climb with the best of them, while on road its air suspension will smooth out bumps and tackle corners with equal aplomb. Inside, a beautifully designed and appointed cabin will make you wonder why the full-size Range Rover costs $20,000 more, while the option to have seven seats means that it's much more practical than its bigger brother. There are bigger SUVs than the Range Rover Sport and there are certainly cheaper ones. There are SUVs with greater practicality and those that offer more gadgets. None, though, can match the Sport for doing everything it does so well – it truly blends every conceivable requirement of an SUV into one premium package. The Land Rover badge is also eminently more desirable than cheaper American offerings, while the Germans will struggle to match the Rangie when the going gets tough. It's utterly marvelous.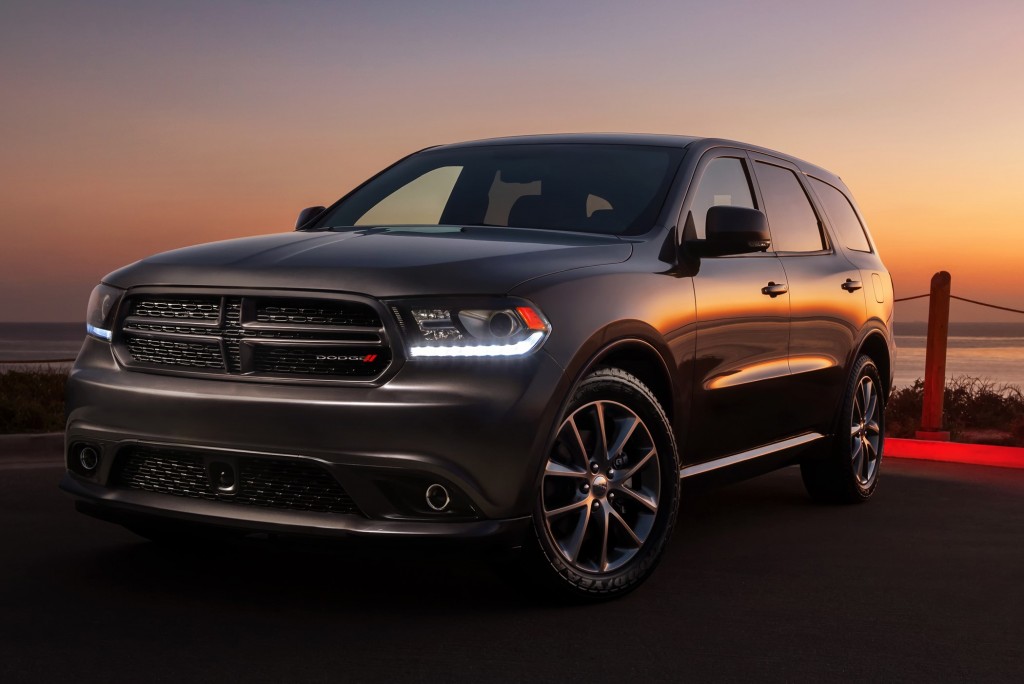 Dodge Durango
$29,995-$40,995
18 city / 25 hwy
Dodge really knocked it out of the park with the third-generation Durango. They took a bland, mediocre mess of a car and turned it into one of the best mid-size SUVs in its class. A redesign this year only improved things, turning the muscle-car looks of the Durango up to eleven. Starting at just under $30,000, it's a vast amount of car for the money with seating for seven and the ability to tow up to 7,400 pounds. What's more, it's ridiculously good-looking, taking inspiration from the Dart both inside and out to make the Durango a muscular, swollen, handsome beast of a thing. Inside, you'll find a large central touchscreen, premium leather and plenty of gadgets and gizmos to while away the hours you'll spend behind the wheel. Refinement is great, build quality is much improved and the eight-speed auto will deftly handle gear changes via a Jaguar-inspired rotary shifter between the seats. Out went the body-on-frame design of old and in came a unibody structure taken from the new Jeep Grand Cherokee, which means the Durango offers surprisingly good driving dynamics for a vehicle of its size. Get it in R/T trim with the Hemi V8 – which outputs 360hp and features even bolder exterior styling – and you'll be in for some smile-inducing right foot action. It's far from subtle, but if you're in the market for an SUV, you'd be remiss not to let your inner-child steer you towards a Dodge dealership.
Also consider:
Chevrolet Tahoe/Suburban – If you regularly tow big loads or carry lots of people and their stuff, look no further than the Chevy Tahoe and its stretched brother, the Suburban. Redesigned to bring them up to modern standards, they offer cavernous interiors, smooth rides, incredible towing capacities – up to 8,500 pounds – and even 23 mpg on the highway with a 5.3-liter V8. Throw in vastly improved fit and finish in the cabin and it's one of the best offerings in the full-size segment.
Jeep Cherokee – A highly controversial vehicle, the new Jeep Cherokee has split opinion. Some think its styling is too unusual, while many Jeep enthusiasts bemoan the Cherokee name being attached to a crossover that comes with front-wheel drive as an option. Make no mistake — the new Cherokee is a very capable vehicle. Trail-rated for off-road performance, it also throws great fuel economy and a refined, stylish cabin into the mix.
Nissan Rogue – The redesigned Rogue is vastly improved over its prior generation. Bolder styling both inside and out complement an impressive range of abilities for this crossover. It's better to drive, better to sit in, offers best-in-class cargo space and front headroom, boasts great economy – 26 city and 33 hwy – and starts at just $22,790.