Trucks
If there's one vehicle that can be easily identified with America, it's the pickup truck. Trucks are the backbone of the South and Midwest, with sales in the millions each year as Americans upgrade their trustworthy, hardworking trucks to the latest and greatest models. Far from agricultural and barebones, however, todays trucks offer an impressive blend of capability and refinement. Whether you head out to the mountains or down to the beach at weekends, or regularly tow or carry big loads, a truck can offer you everything you need – and still look good enough to head into the city.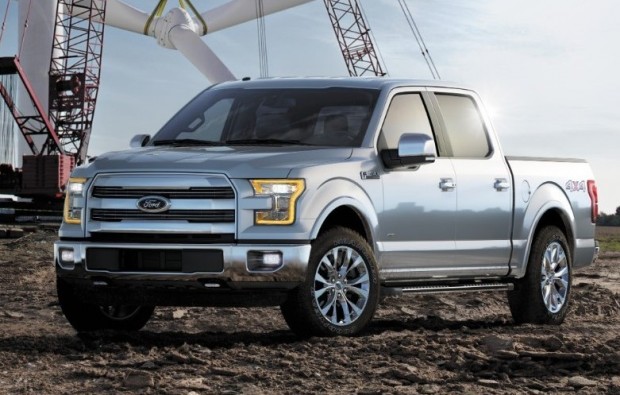 Ford F-150
$26,615-$52,155
Fuel economy TBC
Really, this is the epitome of trucking. The F-150 is the undisputed king, topping sales charts for the past 32 years – and not just for trucks, that's for every category of car, truck or SUV on the road. Americans love the F-150. It's why Ford had good reason to be cautious with their 2015 redesign. As opposed to merely refreshing an already winning formula, Ford instead sought to vastly improve upon it. Out went the heavy steel body, in came a mix of high-strength steel and lightweight aluminum. Total weight savings? Over 700 pounds compared with last year's model. Engine choice was similarly updated – buyers choosing a base model F-150 now have the option of a turbocharged, 2.7-liter V6 EcoBoost engine, which Ford claims will offer V8 performance and towing capabilities with the fuel economy of a V6. The interior has been upgraded, making the F-150's cabin a much nicer place to spend time, while the exterior has been thoroughly worked over to grant a more modern appearance to reflect its more modern construction techniques. Of course, there's one small fly in the ointment: the new F-150 isn't technically available yet. It goes on sale this fall, though dealers are now placing orders for trucks with Ford and customer preorders will open up soon.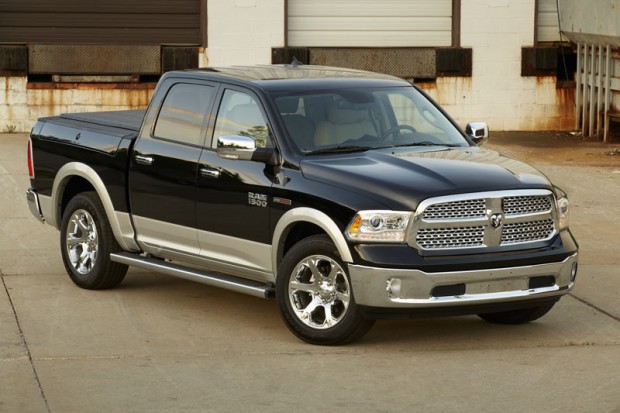 Ram 1500
$24,810-$49,630
17 city / 25 hwy
The 1500 is Ram's answer to the F-150, and it makes a pretty compelling case for itself. It has distinctive styling, with Ram – the artist formerly known as Dodge Ram – making use of their bold cross grille. What's more, there's up to 9,250 pounds of towing capacity, a payload capacity of up to 1,620 pounds and almost every model uses an 8-speed automatic to pick the right gear at the right time, regardless of what you're towing or carrying. Inside, the same Uconnect infotainment system found in other Chrysler-group vehicles is on offer and the cabin has been upgraded to be a little less workman-like and a little more comfortable. Of course, none of this really matters when you consider the biggest strength the Ram offers over rivals – it comes with an optional diesel engine. Its 3.0-liter, 240-horsepower, 420 pounds-per-foot of torque unit is found in other Chrysler group products, but it makes the biggest splash in the Ram. It's the first truck of its kind in this segment to come with a diesel under the hood – and, really, you wonder why nobody has bothered until now. With a maximum 9,200-pound of towing ability and fuel economy estimated at 20 city and 27 highway, it offers an incredible blend of fuel economy and capability – certainly on par with or better than its V6 and V8 stable mates. Ram is reaping the rewards of their decision to include diesel power in the 1500 – sales are through the roof and the 1500 continues to fly off of forecourts, even with the impending update to the F-150. If you're willing to give a diesel truck a try, the 1500 could be all the vehicle you'll ever need.
Also consider:
Chevrolet Colorado – The F-150 isn't the only new truck coming this fall. Chevy is introducing their new Colorado, designed to take on compact trucks like Toyota's Tacoma and Nissan's Frontier. It's all-new, promises great economy and capability and should have an interior that won't leave you wishing you'd spent a little more on its GMC cousin, the Canyon.
GMC Sierra 1500 – Want a little more luxury with your truck? Step into a Sierra 1500. It offers ample power and plenty of towing and carrying capacity, but does so with an interior that offers high-quality construction, comfortable seats, numerous gadgets and other luxury staples. Outside, too, it looks more premium than rivals, with plenty of chrome and big alloys complimenting its muscular stance.
Toyota Tacoma – It may not be the most exciting truck, but the Tacoma leads the compact truck segment – at least until the new Colorado and Canyon launch this Fall. Starting at just $18,125, it's a bargain, particularly given that it can tow up to 6,500 pounds but can still fit comfortably into a mall parking space – something larger trucks are less able to do, particularly in the city.