Green cars
Thanks in no small part to the Toyota Prius (which I absolutely abhor), green cars have gotten a bad rap in recent years. The Prius offers an uncomfortable ride, a plastic interior and dull styling. As the poster child for a more environmentally-conscious motoring future it makes a pretty sad statement. Worry not, though, as being green doesn't mean sacrificing style or comfort.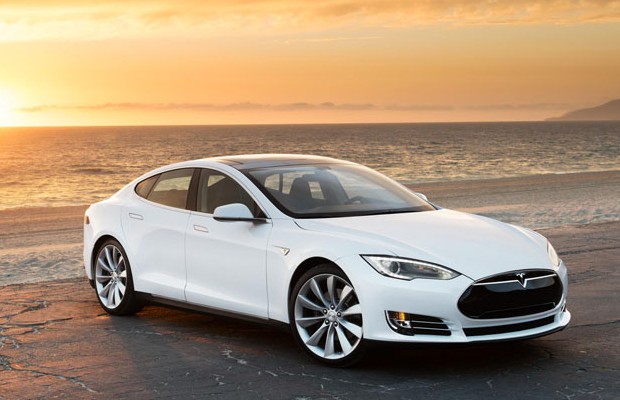 Tesla Model S
$69,900-$93,400
Tesla commands all the attention these days. In just a couple of years, the company has gone from precocious upstart to a bona-fide car company capable of producing one of the world's best vehicles. Consumer reports rated the Model S at 99/100 – the highest score every given to a production vehicle — while the NHTSA rated it as the safest car ever tested when they slammed it into various concrete structures last year. All of this from fully-electric vehicle which uses zero gas to achieve a range of up to 265 miles on a charge and can sprint from 0-60 in 4.2 seconds in top-spec Performance trim. Even the standard car, which can travel 208 miles on a charge, makes the 0-60 journey in under 6 seconds and features 302 horsepower. With gorgeous sedan styling, but a hatch trunk door, the Tesla can seat up to seven occupants. Its center stack is a 17-inch touchscreen capable of browsing the web. You can remotely start it, lock it or turn on the heating from your smartphone. Critics have lauded the way it sticks to the road and handles bends. There's two trunks, zero emissions and it can be charged for free at one of Tesla's Supercharger charging stations, which will soon offer a national network that will allow for cross-country travel without range anxiety. It's a high-performance, zero-compromise way to feel good about what you drive. It's the new poster-child for green motoring.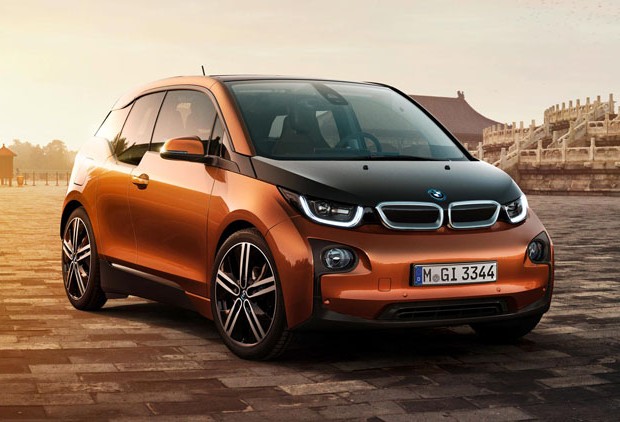 BMW i3
$41,350-$45,200
BMW is taking a bold step into the world of electric vehicles with their i3 compact. Available as either an electric-only model capable of traveling up to 81 miles on battery power alone. Opt for the range-extender, though, and a 650cc two-cylinder gas engine will be installed, which boosts the battery charge and increases total range to 150 miles. BMW is emphasizing comfort and luxury with the i3, but also an emphasis on sustainability. The plant which constructs the i3 is powered by four wind turbines, while the i3 itself uses plant fibers, recycled carbon-fiber-reinforced plastic in the roof, recycled plastics across one quarter of the interior, responsibly-forested eucalyptus for the wood trim and olive-leaf extract to tan the leather covering the seats. Those concerned that BMW will lose focus on making the i3 drive as well as the rest of its vehicles shouldn't worry – the i3 sprints to 60 mph in just 7.2 seconds and its squat stance, with a wheel in each corner, should ensure that it handles like you'd expect a BMW to handle. It's certainly not the cheapest electric car on the market, but as a statement of intent for a more ecologically sound future, it's undeniably bold.
Also consider:
Chevrolet Volt – It was theVolt that made the idea of a range-extended hybrid trendy. Offering a futuristic exterior, modern interior and battery power augmented by a range-extending gas engine under the hood, the Volt can travel for over 30 miles on electricity alone before its generator engine kicks in to boost charge and enable a maximum range in excess of 300 miles.
Toyota Camry Hybrid – While the Prius is a horrible machine, Toyota undeniably knows what they're doing with a hybrid powertrain. The Camry is far from the most exciting of vehicles, but it's reliable, has great resale values and is marginally less dull following a redesign for 2014. What's more, it boasts 43 city and 39 hwy mpg and starts at just $26,330.
Porsche Panamera S E-Hybrid – Yes, I'm including a Porsche on a list of green cars. Why? Because its combined electric motor and V6 engine produce 416 horsepower and shoot the Panamera to 60 mph in just 5.2 seconds. Furthermore, it can travel up to 83 mph on battery power alone for a maximum of 20 miles – enough to go to the shops and back without using any gas. In addition, and perhaps most importantly, the next time someone smugly announces that they drive a Prius because it's a hybrid (we all know this person) you can take great pleasure in knowing that you're helping save the planet, too – but you're doing it in a Porsche.