1984 was one of the great years in pop music history. MTV had introduced a whole new wave of exciting and innovative artists that captured the public's imagination. The summer of '84 was unbelievable for churning out classic single after classic single. Three decades have passed, but these tracks still sound terrific. Check out the 30 biggest hits this week 30 years ago, as recorded by Billboard Magazine's Hot 100 pop chart.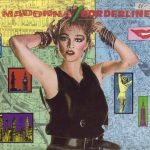 30. Madonna – "Borderline"
The fourth single from Madonna's debut album became her second Top 40 hit and first to reach the Top 10, peaking at #10. It was just the start of a wave of hits that would last 3 decades and counting.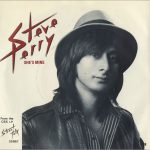 29. Steve Perry – "She's Mine"
Former Journey vocalist Steve Perry hit big with his first solo single, "Oh Sherrie," which hit #3 earlier in the year. The follow-up, the 2nd single from his Street Talk album, would reach #21.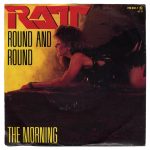 28. Ratt – "Round and Round"
Hair-metal favorites Ratt found crossover success with their single "Round and Round," thanks largely to ubiquitous airplay on MTV. It would be their only Top 40 hit, peaking at #18.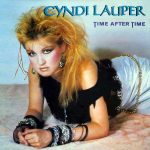 27. Cyndi Lauper – "Time After Time"
On its way back down after reaching #1 early in the year is Cyndi Lauper's first #1 single, the beautiful ballad "Time After Time," from her landmark debut album She's So Unusual. She'd hit #1 once more – with the title track from her next album, True Colors.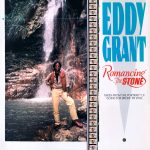 26. Eddy Grant – "Romancing the Stone"
Guyanese vocalist Eddy Grant had a #2 smash with "Electric Avenue" the previous year. His theme from the Michael Douglas and Kathleen Turner film Romancing the Stone was only included in the movie for a few seconds, but it still managed to climb to #26. It was Grant's last Top 40 hit in America.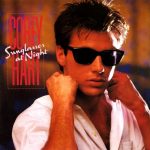 25. Corey Hart – "Sunglasses at Night"
Canadian rocker Corey Hart's iconic single "Sunglasses at Night," his debut single from his album First Offense, paused this week at #25 on its way to an eventual peak of #7. The follow-up "It Ain't Enough" would reach #17, but his biggest hit came the following year when "Never Surrender" hit #3.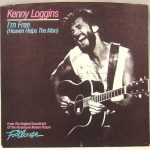 24. Kenny Loggins – "I'm Free (Heaven Helps the Man)"
Loggins had already hit #1 earlier in the year with his theme from the film Footloose. "I'm Free" was his second single from that soundtrack, and it would eventually reach #14, one of a remarkable six Top 40 hits from one of the most successful soundtracks of the decade.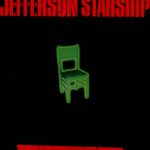 23. Jefferson Starship – "No Way Out"
Starship would score three smash hits with "We Built This City," "Sara," and "Nothing's Gonna Stop Us Now," but in 1984 they were still Jefferson Starship. Their hit "No Way Out," from the Nuclear Furniture album, peaked at #23. The follow-up "Layin' it on the Line" stalled out at #66, making "No Way Out" the final Top 40 in America before the band dropped the "Jefferson" from their name.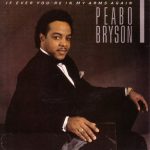 22. Peabo Bryson – "If Ever You're In My Arms Again"
R&B singer Peabo Bryson would reach new heights in the '90s with a pair of duet theme songs from Disney films – "Beauty and the Beast" with Celine Dion hit #9 in 1991, and he and Regina Belle hit the top in 1992 with their recording of "A Whole New World (Aladdin's Theme)." "If Ever You're In My Arms Again" was his only Top 40 solo recording, and it would peak at #10.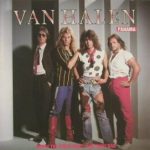 21. Van Halen – "Panama"
Van Halen's most successful album, 1984, spent 5 weeks at #2, unable to dislodge Michael Jackson's Thriller. But the first single, "Jump," was a #1 smash. The two follow-up singles, "I'll Wait" and the rock classic "Panama," both reached #13.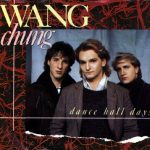 20. Wang Chung – "Dance Hall Days"
Wang Chung's first hit from their 1983 album Points on a Curve was "Don't Let Go," which peaked at #38. "Dance Hall Days" did much better, eventually reaching #16. Of course their biggest hit would come two years later when they went all the way to #2 with "Everybody Have Fun Tonight."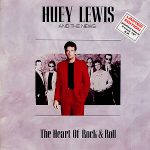 19. Huey Lewis & The News – "The Heart of Rock & Roll"
The third Top 10 in a row from the massively successful Sports album (following "Heart and Soul" (#8) and "I Want a New Drug (#6), "The Heart of Rock & Roll" would eventually peak at #6. The band would score the first of two #1 singles the next year with "The Power of Love" from the film Back to the Future.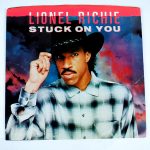 18. Lionel Richie – "Stuck on You"
The fourth single from Lionel Richie's Grammy-winning album Can't Slow Down followed "All Night Long" (#1), "Running With the Night" (#7), and "Hello" (#1) into the Top 10, peaking at #3. The country-flavored ballad also hit #24 on the Billboard Country Singles Chart.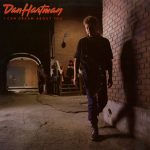 17. Dan Hartman – "I Can Dream About You"
The late Dan Hartman was best known for his disco hits like "Instant Replay" and "Vertigo/Relight My Fire" until he had a major crossover pop smash with "I Can Dream About You," a song from the film Streets of Fire. It would eventually reach #6 on the Top 40.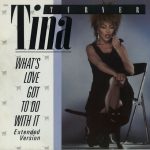 16. Tina Turner – "What's Love Got To Do With It"
Tina's comeback started with "Let's Stay Together," a #26 pop hit in 1983, but it was the Grammy-winning "What's Love Got to Do With It" that really ignited one of rock history's most compelling stories of perseverance. It became Tina's only #1 single and launched the Private Dancer album through the stratosphere.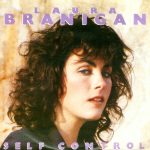 15. Laura Branigan – "Self Control"
The title-track from her third album, "Self Control" because the third Top 10 hit for powerhouse vocalist Laura Branigan, following "Gloria" (#1 in 1982) and "Solitaire" (#7 in 1983). The follow-up single "The Lucky One" reached #20, and "Self Control" would prove to be Branigan's final Top 10 single. She died tragically in 2004 from an aneurysm at the young age of 47.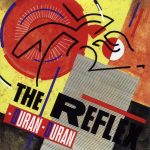 14. Duran Duran – "The Reflex"
One its way down from the top is the first #1 hit in America for '80s super-group Duran Duran. The third single from the band's third album Seven and the Ragged Tiger, it was remixed by Nile Rodgers and shot up the charts. Rodgers would go on to produce the band's next single "The Wild Boys" (#2), and their 1986 album Notorious.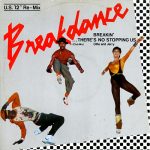 13. Ollie and Jerry – "Breakin'… There's No Stopping Us"
Ollie Brown and Jerry Knight collaborated the theme from the film Breakin'. "Breakin'… There's No Stopping Us" made it all the way to #9, but they'd end up with the dreaded one-hit-wonder label. "Electric Boogaloo," from Breakin' 2, was largely ignored.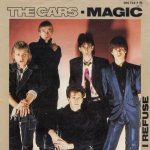 12. The Cars – "Magic"
"Magic" was the second of five Top 40 hits from The Cars Mutt Lange-produced fifth album, Heartbeat City. The others were "You Might Think" (#7), the classic ballad "Drive" (#3), "Hello Again" (#20), and "Why Can't I Have You" (#33). "Magic" peaked at #12, one of thirteen Top 40 hits overall for The Cars.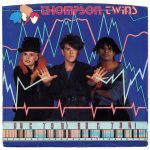 11. Thompson Twins – "Doctor! Doctor!"
Into the Gap was the Thompson Twins big breakthrough in America. First single "Hold Me Now" went all the way to #3, and "Doctor! Doctor!" peaked at #11. They'd have three more Top 40 hits in America: "Lay Your Hands on Me" (#6) and "King for a Day" (#8) both in 1985, and "Get That Love" (#31) in 1987.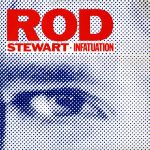 10. Rod Stewart – "Infatuation"
Rod Stewart's 1984 album Camouflage scored two Top 10 hits. His cover of "Some Guys Have All the Luck" peaked at #10, and the first single, "Infatuation" (featuring a cameo from Jeff Beck on guitar) peaked at #6.  Stewart would score eight Top 10 hits in the '80s, the biggest coming in 1989 with his cover of Tom Waits' "Downtown Train," which hit #3.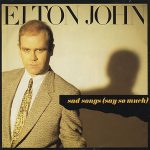 9. Elton John – "Sad Songs (Say So Much)"
Elton John had enjoyed a career renaissance in 1983 with his album Too Low for Zero and the hits "I Guess That's Why They Call it the Blues" and "I'm Still Standing." His hot streak continued with the Breaking Hearts album and its lead single "Sad Songs (Say So Much)," which peaked at #5.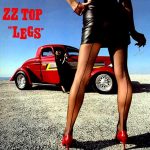 8. ZZ Top – "Legs"
With their 1983 album Eliminator, ZZ Top had suddenly become MTV staples. But it wasn't until they released the single "Legs" that they scored big on the pop singles chart. It peaked at #8, by far the highest placement at that point in their career. They would match it in 1985 with "Sleeping Bag" from their Afterburner album, which would prove to be their final Top 10 pop single.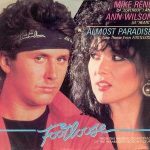 7. Mike Reno and Ann Wilson – "Almost Paradise… Love Theme From Footloose"
Loverboy vocalist Mike Reno's duet with Heart's Ann Wilson, "Almost Paradise," is one of the better power-ballad movie songs of the '80s. The track reached #7 and was a slow-dancing staple for years to come.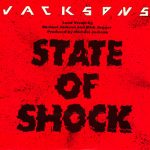 6. The Jacksons with Mick Jagger – "State of Shock"
Michael Jackson paused his meteoric solo career to record the Victory album with his brothers. The first single from The Jacksons' return, a funk/rock collaboration with Mick Jagger, made it all the way to #3. It proved to be the only big hit from The Jacksons' return. Second single "Torture" made it to #17, but the third single "Body" flamed out at #47.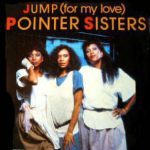 5. The Pointer Sisters – "Jump (for my love)"
The Pointer Sisters' Breakout album put them back in the pop charts in a big way, with Top 10 singles "Automatic" (#5), "I'm So Excited" (#9), Neutron Dance (#6) and the album's biggest hit, "Jump (for my love)," which landed all the way up at #3.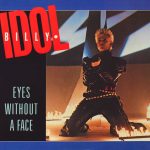 4. Billy Idol – "Eyes Without a Face"
Former Generation X frontman Billy Idol became a fixture on MTV with rockers like "White Wedding," "Dancing With Myself," and "Rebel Yell," but it was a ballad that gave him the first of his four Top 10 hits. "Eyes Without a Face" was the second single from his 1984 album Rebel Yell, and it peaked at #4.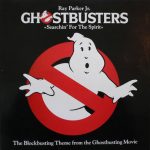 3. Ray Parker Jr. – "Ghostbusters"
The title song for the hit movie starring Bill Murray and Dan Aykroyd gave former Raydio vocalist Ray Parker Jr. his biggest hit by far, reaching #1. His only other Top 10 was "The Other Woman" from 1982.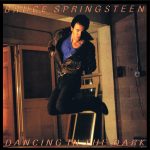 2. Bruce Springsteen – "Dancing in the Dark"
The Boss is one of the great iconic figures in rock history, but he's never had a #1 single on the Billboard Hot 100. "Dancing in the Dark," the first single from this mega epic Born in the U.S.A. album, spent four weeks in the runner-up position, trying in vain to dislodge an all-time classic from #1.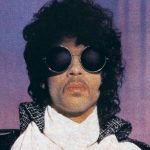 1. Prince – "When Doves Cry"
The first single from Purple Rain, "When Doves Cry" is a solo composition and recording by Prince, despite the video featuring his backing band The Revolution. The sexy funk/rock track propelled Prince to superstardom and spent five weeks at #1, while Purple Rain would spend half a year at the top of the album chart. The second single, "Let's Go Crazy," would follow "When Doves Cry" to the top of the charts.
Check out Metro Weekly's Spotify playlist of all the songs in this article below!