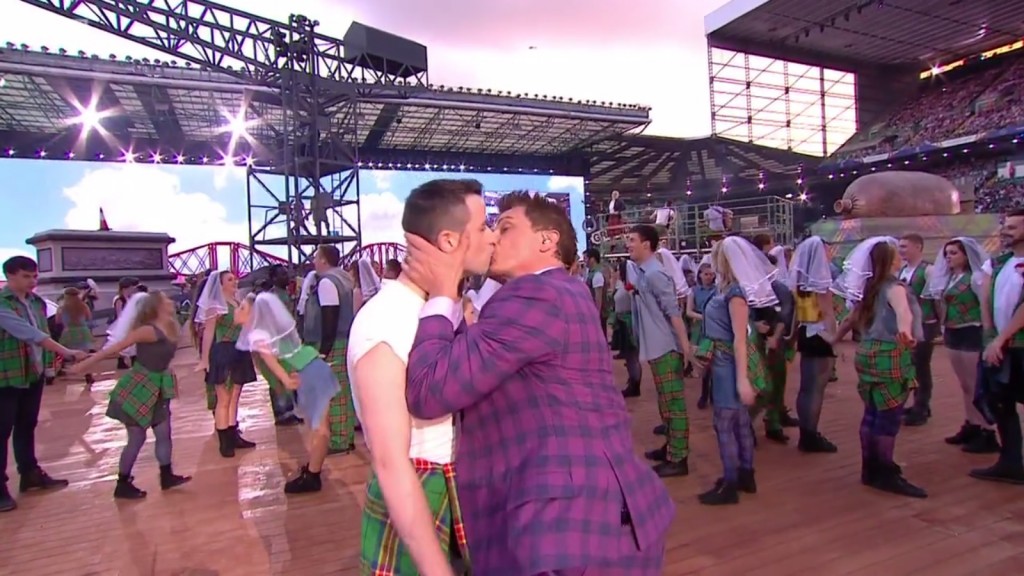 Americans could be forgiven for not knowing what the Commonwealth Games are. The world's fourth-largest multi-sport event doesn't include the world's most powerful nation — and it's all because of the Fourth of July. The Commonwealth Games — or the British Empire Games, as they were formerly known — are an Olympics rival for those nations formerly part of, you guessed it, the British Empire, which at one point spanned a quarter of the globe. Those nations and territories which gained independence or the right to self-govern haven't lost their sense of community, though, with the Commonwealth Games bringing them together to celebrate sport and forget decades of exploitation at the hands of the once-mighty Brits.
This year's Games take place in Scotland, the tiny, fiercely proud nation we all know from our ancestors' birthplaces and Mel Gibson's rousing Braveheart. Glasgow is the host city, and last night was the former industrial powerhouse's chance to shine on a global stage with the official opening ceremony. With a potential audience of one billion people, the Scots had to pull all the tricks out to ensure their Games would be a memorable one, so what did they do? Well, naturally, they chose to air a kiss between two men in a staged wedding ceremony — a bold decision, given that homosexuality is illegal in 42 of the Commonwealth's 53 countries.
Scotland this year voted to legalize same-sex marriage, and clearly the staged kiss between performer John Barrowman (Doctor Who and Arrow fans will recognize the actor) and one of his many backing dancers was a statement to the homophobic Commonwealth nations that gay is okay. CEO of the Games, David Grevemberg, told reporters the morning after the ceremony that "[The] moment was about people getting married, and that was something reflected throughout. But yes, it was scripted. It's all about love." He continued by adding "This was something that we felt accentuated the values of Scotland and the diversity of Scotland. It's something we felt strongly about in showcasing everything that's on offer."
Barrowman took to Twitter after the ceremony to state his happiness with the performance:
I am retwtin the neg because I want u all to see how bitter and Nasty and Neg some people r:) I am so happy right now. Jb

— John Barrowman News (@Team_Barrowman) July 23, 2014
Viewer reaction has been overwhelmingly positive, with many praising the actor and the Games' organizers for airing the kiss. To give some context to the decision, Commonwealth countries include India, which criminalized homosexuality after briefly legalizing it last year, Uganda, which gained notoriety for their anti-gay law which originally mandated the death penalty but settled on life in prison, and Jamaica, which has been described as one of the most homophobic places on Earth. Several hundred million people across the Commonwealth watched the kiss — that's an incredible statement to make.