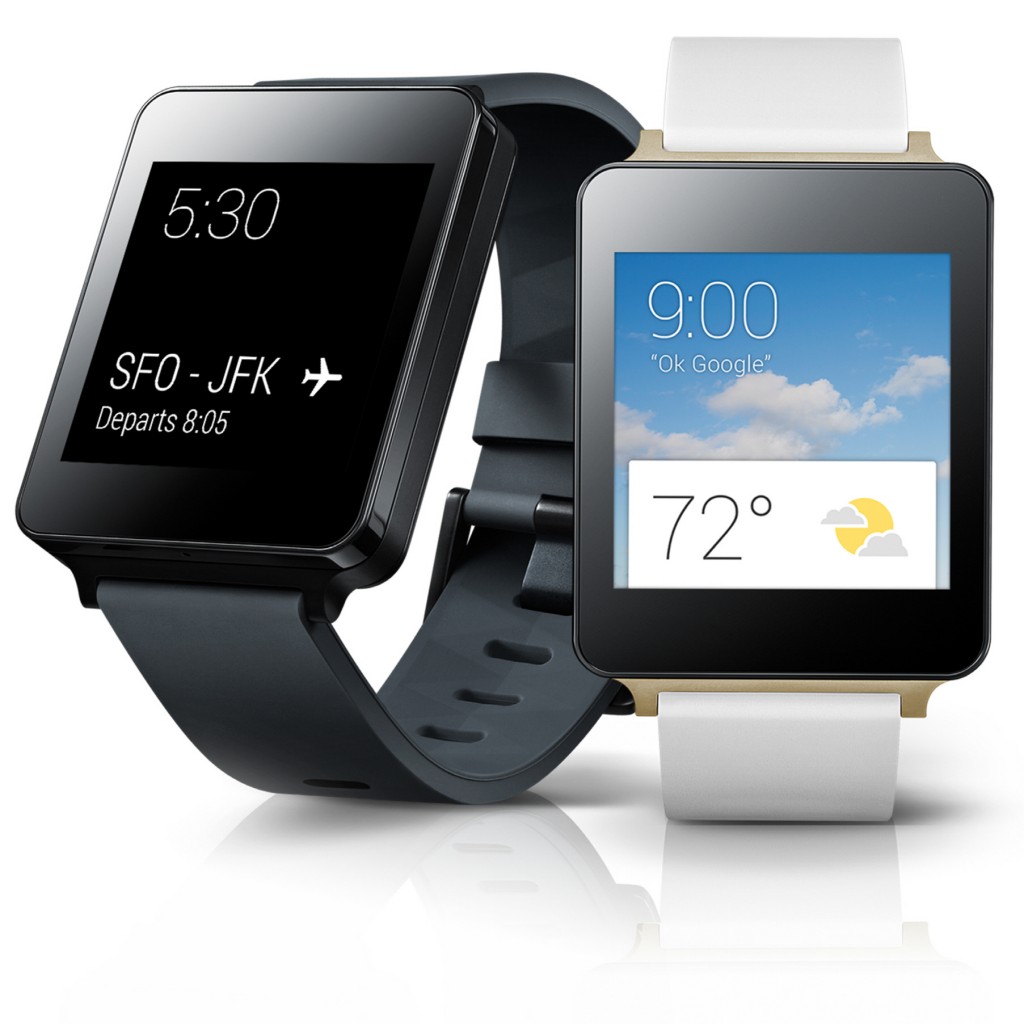 Let's get one thing out of the way: Android Wear won't change your life. It can't bake fresh bread in the morning, it can't tell you not to send that drunken text and it won't stop you from making a pass at that cute guy only to have him reject you. It's not a miracle worker. What it is, though, is an incredibly competent accessory to your smartphone, one that will only get better over time as Google works to upgrade it and as you reveal more information to the processes running it.
I was lucky enough to get LG's G Watch, one of the first devices running Android Wear, ahead of its release on Google's Play Store, and have been using it for the past week. This review is a combination of those two things, Android Wear and a sampling of the hardware that will be wrapped around it.
What is Android Wear, then? Essentially, it's Google's attempt to breach into the fledgling smartwatch sector, offering something that – at least so far – no other company has managed: a smartwatch that is actually smart. Powered by a forked version of its Android software, Wear devices maintain a constant connection, via Bluetooth, with a smartphone running Android 4.3 or above. Through that connection, they sync with apps, data and Google's Now service.
Google Now, for those who don't use it, seeks to quantify your entire life into digital chunks, serving the most pertinent information as and when you need it. Heading to the airport? Now will tell you when to leave, how to get there, where to check-in and show your boarding pass. Heading out for lunch? Now will recognize that and recommend new places to eat. Got a package coming from Amazon? Now will – if you let it – read the tracking information in your email and show you updates as it's delivered. All of that information depends on giving access to Google Now – essentially, you let it rule your calendar, messages, email and location, among other factors, and it will seek to make your life a little easier. If there are echoes of Big Brother and privacy violations, don't worry – it's possible to control just how much of your data Now can access, though it will be less functional should you restrict it.
According to Google, the average smartphone user checks their device 125 times per day. With Android Wear, Google wants to lower that number. What if you instantly knew whether that notification was worth checking your phone for? That's what Android Wear is for. By tapping into Google Now, your apps and the notifications they present on your Android smartphone, everything that you'd want to check on your phone is now presented, as it arrives or as Google Now thinks you'll need it, onto your wrist.
In practice, it works. If I received a work email, the G Watch would vibrate on my wrist and flash up the first few lines – I could glance at my wrist and see whether it was worth reading or responding. If someone sent a text, again, it would vibrate, show on screen and let me know if I should check my phone or if I could respond quickly from my wrist. If I set a location-based reminder – say, to buy donuts next time I went to the grocery store – the watch would read my location from the phone and notify me as such. It seems like a small thing, but not having to pull out and unlock your phone every time it vibrates saves time and effort over the course of a busy day.
Where Android Wear starts to fall apart slightly is in what you can do once you get a notification. Emails and texts can be responded to from your wrist, and so far it's one of the most robust features available. Tap the notification and the full text is displayed – though prepare for some awkward swipe-scrolling if it's a long message. From there, swipe left to show more options: archive an email, respond to a message or open on your phone. Choose respond and Wear will show Google's voice search animation – dictate your message, wait for the watch to recognize it and then let it send. Quickly responding to texts and emails without typing or removing one's phone is almost stunningly effort-free – it's just a shame, then, that Google's voice algorithm still seems to abhor any kind of grammatical accuracy. It's possible to dictate that the phone should insert punctuation, but why, in 2014, can't it recognize that a singular letter 'i' should be capitalized? Why can't it capitalize the start of a sentence? Why, Google? I don't want to respond to every text like an illiterate child – is that too much to ask?
Notifications for other standard services are a mixed bag. Music controls, both through Play Music and Spotify, are simple and convenient. Album art is shown onscreen alongside play/pause, with a swipe to the left revealing the option to skip forwards or back. The onboard pedometer tracks steps accurately, offering an extended history for those who like to beat their targets. Weather is consistently synced and throws an additional 5-day forecast on the next screen. Other apps? Not so great. Facebook Messenger is hit or miss, showing whole conversations in an unreadable condensed message, which couldn't be expanded to read through, or breaking each message down into an individual notification. Dismissing these – accomplished by swiping to the right – often becomes laborious. WhatsApp offers no ability to react to messages, simply letting you see a preview and then telling you to open it on the phone. Scruff, too, shows a message preview and asks to be opened on the phone (though it does pull in the profile pic of the person messaging). Most apps, at least for now, work exactly like they do on your smartphone – a brief notification that demands the full app be opened to respond to it. Which of course begs the question, why bother with a watch if it'll just ask you to use your phone anyway?

Furthermore, when the watch in question is the G Watch, I'm not sure how much longer you'd want to keep using it. Don't let LG's marketing and simulated screenshots fool you – the G Watch is unusable in sunlight, even at its brightest setting. Unless it's cloudy, you won't be able to quickly glance at your wrist and check the time, which defeats the point of wearing a watch in the first place. This is because, when it's not in use, the G Watch enters Android Wear's low-power state by dimming the brightness and entering a grayscale, scaled back version of the watch face. Convenient for power saving, useless for actually seeing anything at a glance outdoors. Of course, it's possible to raise your wrist, which the G Watch will detect, activating the screen and letting you view the time and any notifications waiting – except this movement, too, is hit or miss. Sometimes it works flawlessly, other time it refuses to activate without a tap of the screen.
The hardware itself is also incredibly dull. LG designed the Nexus 5 smartphone for Google, with the intention of subtle hardware not intruding on the showcase software. Clearly, the same was intended here, but unlike the Nexus' subtle, restrained elegance, the G Watch is simply dull. It's a black or white metal, plastic and glass square, sitting on your wrist. The strap, while made from lovely soft-touch silicone, looks cheap and keeps the only design flair present on the G Watch – a curious, patterned diamond design – on the inside of the strap. Thankfully, that strap is changeable with any standard 22mm strap – a black metal strap on the black version of the watch could look quite classy, but why should I pay more to make my $229 watch look like it cost that much?
Thankfully, the G Watch handles Android Wear like a champ. Notifications always come through, the setup process – which involves pairing it with the Android Wear app on your phone – is painless and the screen is responsive to every tap and swipe. It detected my voice consistently and its Bluetooth connection held to some impressive distances from my phone, a Galaxy Note 3.
Battery life is consistent with LG's estimates, with low usage eking two days from the battery. Those who handle a lot of notifications will find themselves putting it in LG's charging base every night, though – a painless process, thanks to magnetic connectors which snap it into place with minimal effort. Furthermore, its glass screen is tough Gorilla Glass 3 — it's dust and water resistant which means you can keep using it while doing chores or taking a shower, and when the screen is on and you're indoors, it's bright and vibrant.
Where the G Watch further suffers is in the face of its rivals. Samsung's Gear Live offers a more premium metal build, a more comfortable rounded back and throws in an AMOLED screen – which works better in Android Wear's low power stat. It also features a heart rate monitor to track your pulse, syncing with any health apps you may have. And it's $30 cheaper. Motorola's Moto 360 is a gorgeous, premium watch crafted from stainless steel. It has a round face – which Android Wear supports – and looks set to offer the most stylish hardware until more manufacturers start making Wear devices. Unfortunately, its price is unknown and its release date is vaguely pegged at the end of summer.
Should you, then, consider buying the G Watch? I'm honestly not sure. I'll continue using mine, even with its limitations, as it's simply an incredible novelty to have. Unfortunately, that's just what Wear devices are at the moment – a novelty. For those who regularly use Google Now, Android Wear certainly makes a case for itself – it offers up everything that's great about Google's system on your wrist. Furthermore, Google's excellent voice search is on board: call up a currency conversion, work out a tip, translate a phrase or ask it to navigate you home – whatever you'd ask on your smartphone can be asked of your watch. Unless it gets confused or has no answer, in which case it'll ask to be opened on your phone.
That's the main crux of Android Wear – how much it relies on you opening your phone. Over time, it will get much better. Google is committed to a unified interface, which means every Wear device will operate in the same way. Updates will come thick and fast, boosting usability. Developers, too, will be updating their apps over the coming weeks and months, letting them take greater advantage of Wear devices to respond to notifications without having to pull out a smartphone and open the app. In the last couple of days, notifications from apps that previously demanded I unlock my phone are getting smarter – Facebook Messenger, for example, will now let me like something from my wrist.
For those considering Android Wear, I say this – once you buy the G Watch, you're stuck with it. You can change the strap, but it's still the same dull, black square. If that's your thing, great – just don't expect to see anything on it outdoors. However, the software that powers its heart will only get better. Google has proven with Android on smartphones that they know how to build a great OS – its Nexus devices are fast, smooth and stable with their pure versions of Android. There's little to suggest that Wear won't continue to evolve and become something much greater than it is right now. Heck, even as it is it's still impressive. It just won't change your life. Yet.