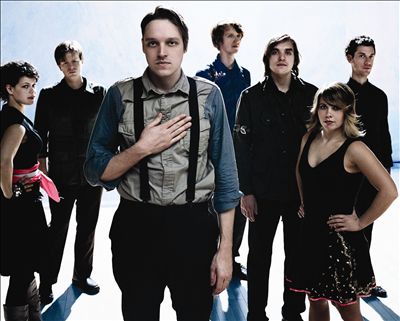 Led by the singing husband and wife team of Win Butler and Regine Chassagne, Montreal's seven-piece rock band Arcade Fire has long been celebrated by indie-rock hipsters, but they hit the mainstream with the Grammy-winning set The Suburbs, released in 2010. Better still is the band's new double album Reflektor, co-produced by LCD Soundsystem's James Murphy, who puts his signature dance-rock stamp on the sound, which as always is further embellished by Arcade Fire's eclectic instrumentation. No doubt it'll be a lively concert.
This Sunday, Aug. 17, at 7:30 p.m. Verizon Center, 601 F St. NW. Tickets are $30.50 to $70.50. Call 202-628-3200 or click here.
Other upcoming stops include Brooklyn, Chicago and Montreal.