We all know the drill: don't talk to strangers, don't take candy from strangers, don't get in that nice man's van even though you really want the puppy he's promising. We're raised to be inherently distrustful of those we don't know, to treat strangers with a heavy dose of mistrust and caution. That skepticism only increases when we're asked to entrust our personal property to someone we've never met – particularly when that property is one of the most expensive things you're likely to own — your car.
Valet parking is a necessary evil of daily life. Parking garages near your office, expensive restaurants on a Friday night or even, more perplexingly, at the mall, valet parking is something of a national institution in America. It's just a shame that it's an institution that's not exactly something to be proud of. We've all heard the horror stories, of valet attendants test-driving customers' cars, thrashing them along streets and burning rubber in the parking garages. Turn to Google and you'll be bombarded with enough tales to make you never want to use a valet again.
Ferris Bueller, in part, has a lot to answer for. The infamous scene in Jon Hughes' seminal '80s classic Ferris Bueller's Day Off features a valet taking Cameron's father's bright red Ferrari for a raucous joyride through Chicago. That film only helped to further the trust issues we have when we hand our keys over to the stranger in the uniform. The only problem is that fiction isn't all too far from fact. To quote Travis Okulski, a former valet who wrote an article on his experiences for Jalopnik, the film's over-the-top portrayal of valets is "actually stunningly accurate.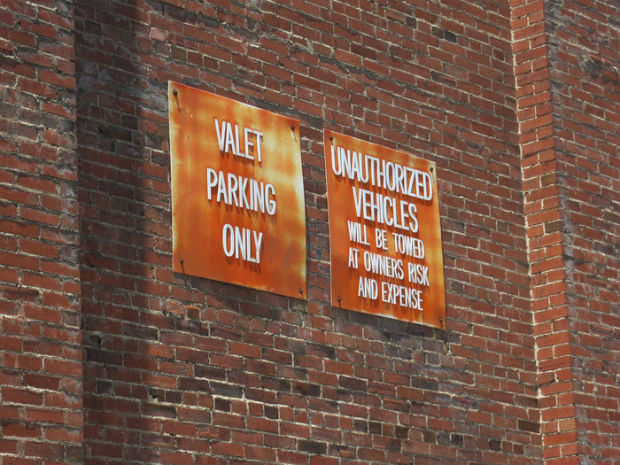 Okulski's article paints a terrifying picture of the valet service he worked for, which catered to customers of an upscale suburban mall. Valets crashed an SUV into a sedan, ripping the front bumper from the latter. Employees simply pushed it back into place and returned the car to its owners. Tall vans were driven into signs warning against height restrictions, some valets smoked in cars and accidents were frequent. Okulski isn't alone in his experiences. ABC-7 in Florida investigated the owner of a valet service in Florida, after hearing numerous complaints, handing him the keys to a brand new Corvette fitted with a camera and GPS tracking. The owner used the $60,000 convertible as his personal ride, going out to dinner, transporting DIY goods and letting his dog roam around the interior. When ABC presented the footage and data they'd captured, he denied any wrongdoing.
Horror stories from those using valet services are numerous. Car keys lost, damage covered up, employees using a customer's car to pick up food or even masturbate in on a break – and the list goes on and on. As Okulski states, if you use a valet service, "assume something dubious is going to happen." Of course, there are plenty of valet services where attendants don't abuse the privilege of being handed the keys to a vast array of cars. Services with good insurance policies, secure store boxes for keys, a safe car park and efficient, capable staff who know how to handle both automatics and stick shifts – these are the gold standard which every valet service should strive to emulate, but their great efforts to gain the trust of consumers are negated by every story of valets abusing someone's pride and joy.
Perhaps, then, that's why Chevrolet has seen fit to install an enhanced Valet Mode on the 2015 Corvette. Valet Mode isn't anything new, which is why this may not sound like a big deal. Many manufacturers have, for several years now, issued up to three keys with a new car – one or two normal keys and special valet key which limits access to the glovebox or trunk, letting owners store valuables in their car without worrying about them going missing. Some automakers have enhanced this by locking