"I have a request for all of you who are coming to the shows. We have purposefully chosen an intimate theatre setting rather than a large venue or stadium. It would mean a great deal to me if you would please refrain from taking photos or filming during the shows. I very much want to have contact with you as an audience, not with iPhones, iPads or cameras. I know it's a lot to ask but it would allow us to all share in the experience together."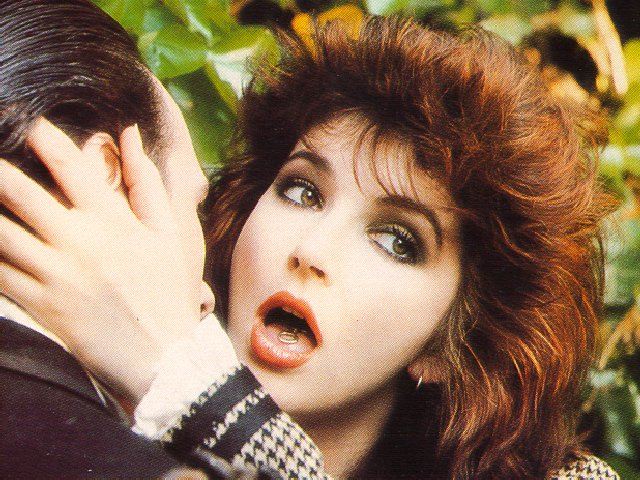 — Kate Bush, on her website, in advance of her first concert tour in 35 years. Bush is being polite about it. Other muscians have been rather vocal about the trend for fans to watch shows through their phones while recording. The Who's Roger Daltry said, "Looking at life through a screen and not being in the moment totally – if you're doing that, you're 50 percent there, right? It's weird. I find it weird," while rocker Johnny Marr has been even more blunt about the practice.
"To stand and just be looking at it through your phone is a completely wasted opportunity," Marr told NME. "You know, I don't mean to be unkind but I think you should put your phone down because you're just being a dick, really, just enjoy the gig because it's a better … it's a dick job, filming the show. Let someone else be the dick and watch it on YouTube."
Some speculate that Bush, who has a penchant for the extravagant, would prefer that the show, which kicks off in London, remain a surprise for those who will catch it during the brief, 22-date American leg.
Source: The Guardian