There's no place like Reston. At least not now, in light of the 75th anniversary of The Wizard of Oz.
"ArtInsights is one of the few officially licensed purveyors of Warner Bros. studio art," Peter Larson says. "They worked with Warner Bros. to do this art show that highlights new original pieces of art that relate to The Wizard of Oz."
Yet, There's No Place Like Home: Official Art of The Wizard of Oz wasn't designed simply to celebrate the classic movie. As its title — derived from the movie's most memorable line — partly indicates, the exhibit also aims to raise money for Habitat for Humanity of Northern Virginia, or Habitat NOVA. "All of these pieces of art are for sale," explains Larson, Habitat NOVA's director of development. "If people mention Habitat for Humanity when they buy the art, then we get 10 percent of the sales … and all of it supports our mission of building affordable homes for families in need right here in Northern Virginia."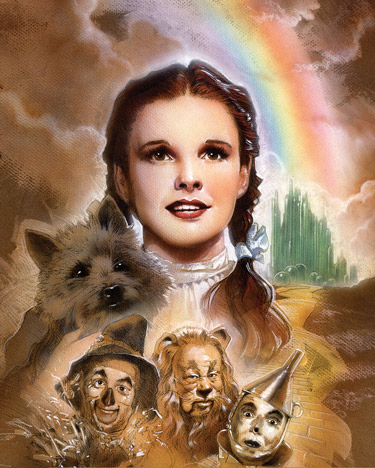 This ArtInsights/Habitat NOVA collaboration aims to build on the link Warner Bros. established earlier this year with the national Habitat for Humanity. That was part of the studio's prolonged, multi-pronged celebration of The Wizard of Oz. Larson, working with ArtInsights' Leslie Combemale, has designed a true event, cultivating an impressive lineup for both a silent auction and a raffle. Items include a pair of tickets to any 2015 concert at Jiffy Lube Live, several different types of Wizard of Oz collectibles, and a couple of "hand-embellished" pieces of art by official Warner Bros. artist Andrea Alvin, who is expected at Sunday's opening party.
The opening party for There's No Place Like Home is Sunday, Aug. 17, from 5 to 9 p.m. Exhibition runs to Sept. 15. ArtInsights Animation and Film Art Gallery, 11921 Freedom Drive. Reston, Va. Call 703-478-0778 or 703-521-9890, or visit habitatnova.org or ArtInsights.com.