"These particular guests that were invited into people's living rooms happened to be your gay friends. 
I don't think people really had the opportunity to
 have that before, and it served to, I think, make people recognize that your close friends were gay."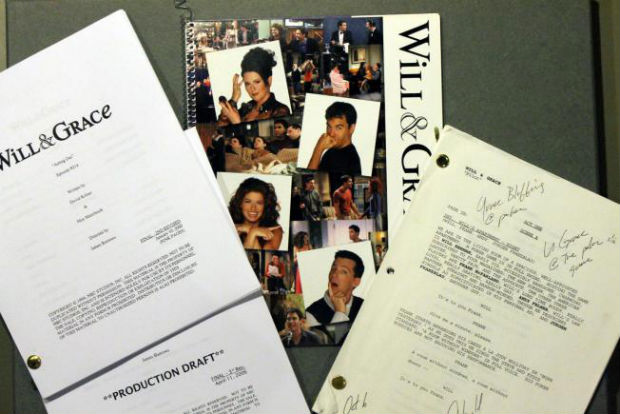 — Will & Grace co-creator David Kohan, who along with series co-creator Max Mutchnick and NBC are donating items from the show to the   National Museum of American History's growing LGBT collection. Among the items being donated are casting notes, original scripts, various props — including a flask and a sign from Grace Adler Design, and the series finale. Hundreds of additional LGBT items were also added to the museum's collection on Tuesday.
Source: AP