Many a dance parties have come and gone, but for the past quarter century Rehoboth's Sundance has remained strong.
Sundance began in 1988, inspired by the need to do something in response to the growing AIDS epidemic and the terrible devastation it was causing to the residents and visitors to Rehoboth Beach, Del., a popular LGBT vacation destination. Nearly $2 million dollars have been raised over the years, and next weekend, Saturday, Aug. 30 and Aug., Sept. 31, the tradition continues.
Organized by CAMP Rehoboth LGBT Community Center, Sundance will be held Labor Day weekend over two nights. Saturday evening from 7 p.m. to 10 p.m. will be the Sundance Auction and Cocktail Buffet, featuring an open bar, food by Plate Catering, and an amazing array of travel, art, event, dining, and gift items, all up for bid, with Lorne Crawford as auctioneer.
Get the best of Metro Weekly! Subscribe to our Daily Blast!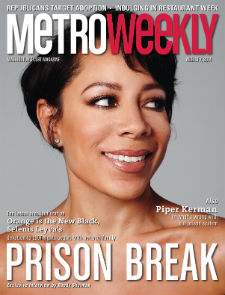 Our daily emails are personally curated by our editors and feature a wide range of news, features, reviews and interviews. Don't miss out on any of our award-winning content -- from news to arts, cars to tech, food to fitness, we've got it all!
Features!
Breaking News!
Win CDs and Tickets!
Special Exclusive Offers!
We respect your privacy and never share your email with a third party.
The main event happens Sunday evening when the Rehoboth Beach Convention Center is transformed into a professional-level dance club venue and hundreds of participants gather from 8 p.m. to 2 a.m. There will be an open bar and DJ Mark Thomas is planning contemporary progressive tunes with a few classic sounds to get the crowd going. He traditionally starts slow, building up the energy in the room as the participants respond. Paul Turner will help turn up the heat with his amazing lights and special effects.
Participants can choose to enjoy just the auction event or the dance or to attend both. Tickets are $45 for each event or $80 for both events. More details are available at camprehoboth.com.