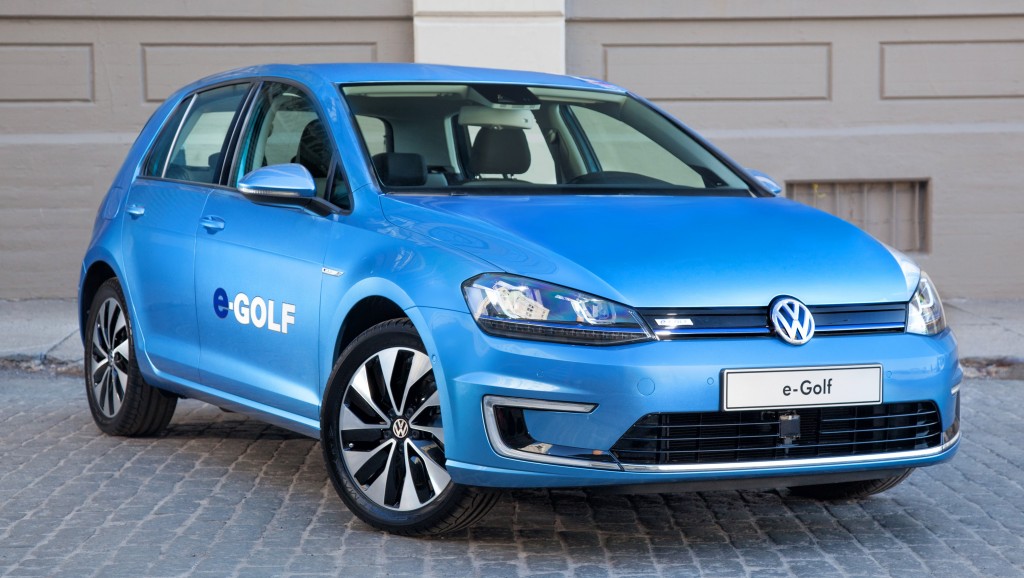 The humble Volkswagen Golf is something of a jack-of-all-trades. It's well made, comfortable, reliable, practical, spacious and good fun on a twisty back road. It's German, carries the Volkswagen badge — which looks a little better than the average Japanese or Korean brand on your driveway — and it's been steadily refined across seven generations by the folks (Volks?) in Germany to be one of the finest compacts on the market.
In GTI trim it's a legitimate hot hatch, capable of producing big smiles as its 210 horsepower, two-liter turbocharged engine rockets it along. Get it with one of VW's clean diesel engines and it'll return an estimated 43 mpg and let you drive up to 550 miles on a tank. The best part about the Golf, though? Its price. Starting at $17,995 and rising to $30,590 for a top spec GTI model, the Golf is an affordable way to get into something that will provide years of hassle-free, enjoyable motoring. Think of it as a cheaper Audi A3 – Audi is part of the Volkswagen group, and both cars share the same platform underneath – and you get a sense of why it's such a steal.
That's why, then, the final pricing of the 2015 VW e-Golf may provide more than a little sticker shock. The e-Golf is Volkswagen's response to the small pool of electric vehicles, such as Nissan's Leaf, currently available in the U.S., though a rival to Tesla's Model S this is not. For starters, the e-Golf will only be available in ten states – those that have zero emissions vehicle rules, such as California. Under the bodywork resides what VW claims to be "the most versatile electric vehicle in its class." To back up those claims, the e-Golf only comes in one trim, SEL Premium, which brings all-LED headlights (a first for VW in America), touchscreen satellite navigation, dual-zone climate control, keyless entry, heated seats, parking camera and a host of other standard features, as well as the "largest interior space in a compact EV" at 93.5 cubic feet.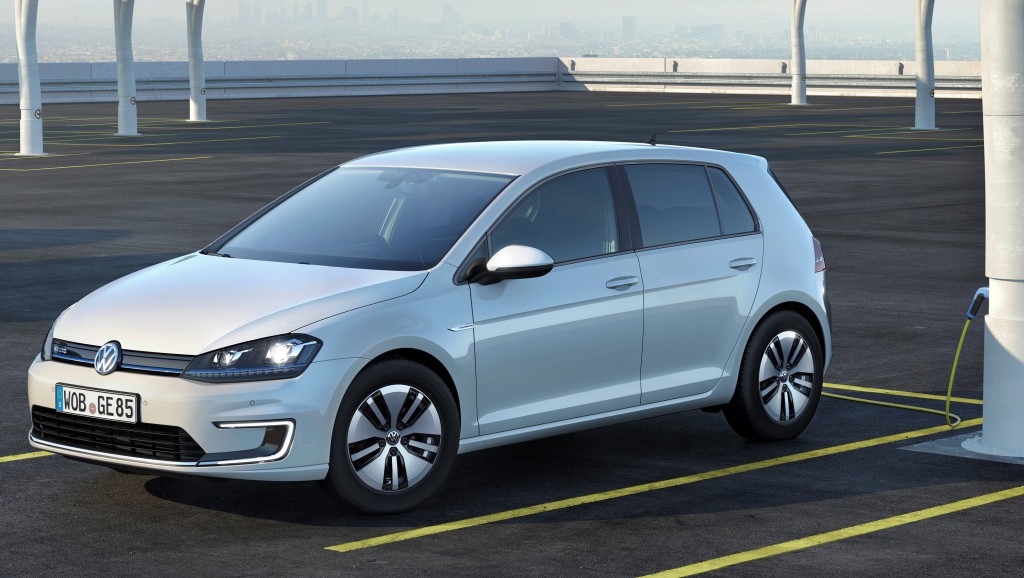 Powering the e-Golf is a 115 horsepower electric motor with 199 pounds-feet of torque, which VW estimates will give between 70 and 90 miles on a charge — more than you'd find in Nissan's Leaf, which has an EPA estimated 84 mile range. A 7.2 kW charger is standard on the e-Golf — again, more powerful than either option available for the Leaf — which should improve charging times. Volkswagen claims the on-board system is capable of delivering eighty percent charge in thirty minutes from an appropriate charging outlet. So, it's relatively fast, has a relatively good range, a decent amount of standard specification and is otherwise the same Golf that Americans are warming to and Europeans have loved for the better part of three decades.
So what's the catch? Unsurprisingly, it's the price. Volkswagen is asking a slightly eye-watering $35,455 for the e-Golf, with an $820 destination charge. The e-Golf will qualify for federal tax credits of up to $7,500, but that's still over $28,000 for a car that's only capable of driving about 80 miles before needing recharged. Nissan's Leaf can be climbed into for around $21,500 after tax savings, albeit without the same level of standard specification as the e-Golf.
There's no getting around the fact that electric vehicles are more expensive than their internal combustion counterparts, but potential buyers of the e-Golf need to be sure that the fuel savings and clean driving are enough to offset the high entry price and range anxiety. A clean diesel Golf in SEL trim starts at $28,000 and, for the average driver, it'll be the better option, offering low emissions, high mileage and the option to go on extended trips without having to worry about running out of juice once you've left the city. Or, buy the GTI, forget about frugality, and have the most fun possible on your daily commute.