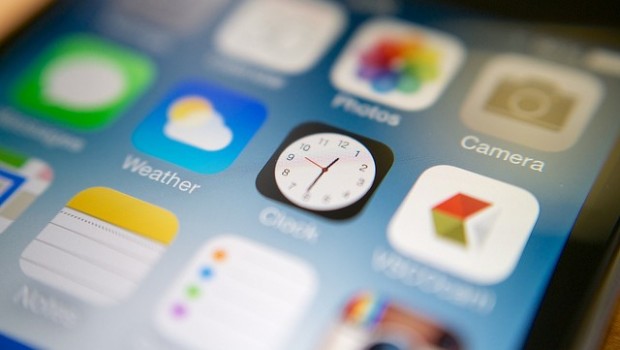 In two weeks, Apple is expected to launch the latest version of the iPhone. For the iPhone 6, which will technically be the ninth iPhone released, rumors abound regarding just what the engineers in Cupertino are cramming into the new model. All signs point to the next iPhone coming with a larger screen — perhaps even in two sizes, a first for Apple as it tries to combat the onslaught of flagship Android devices steadily eroding its market share.
Outside of the rumor mill, though, what do everyday users want from the next iPhone? Enter uSell.com, the self-purported "top used iPhone marketplace," who surveyed 1,000 smartphone users across America to determine what people wanted to see in Cupertino's latest.
Unsurprisingly, the most requested improvement over current models was better battery life, with 37% of respondents demanding it — the iPhone trails behind with a battery roughly half the capacity of its rivals. Indeed, check any social network and you'll find a bevy of people complaining every day about their woeful battery life. Should the next iPhone come with a larger screen — which it most likely will — Apple will find plenty who are happy to see it, with one-fifth of respondents clearly tired of the iPhone's 4-inch screen, another sore feature in the face of rivals where 5-inches and above has become the norm.
Stay Informed! Join Our Email List!
With regards the iPhone 6, there are certain features users are keen to see included. Chief amongst these is a sapphire screen. Touted by industry professionals as being infinitely more resilient to scratches and cracks — again, photos of cracked iPhones are another common appearance on social networks — a sapphire screen on the iPhone 6 was requested by almost half of respondents. Next? Rather oddly, an infrared camera to see in the dark. We're not sure who included this as an option, but it's incredibly random. One-fifth of respondents liked the sound of it, though, so clearly there are a lot of smartphone users tired of bumping into things in the dark.
Whatever the outcome of Apple's event on September 9th, prospective purchasers will likely find plenty to be happy about. If Apple can offer a bigger battery, bigger display, and a tougher screen, they're going to please both fanboys and regular buyers alike.
TOP 5 'MOST WANTED' NEW iPHONE 6 FEATURES
Percentage of those most wanting each feature shown in parenthesis:
1.  New 'Sapphire Screen' that is hard to scratch and crack (45.5%)
2.  Infrared camera to see in the dark (19.2%)
3.  New tools to monitor health and fitness (10.7%)
4.  Ability to show 3D images (9.5%)
5.  New tools to control home appliances (7.7%)

TOP 5 'MOST WANTED' iPHONE IMPROVEMENTS
Percentage of those most wanting each improvement shown in parenthesis:
1.  Improved battery life (37%)
2.  Bigger screen (19.2%)
3.  Better camera (11%)
4.  Better phone reception (11%)
5.  More memory (10%)
Survey data: Usell.com – Image Credit: Kārlis Dambrāns / Flickr