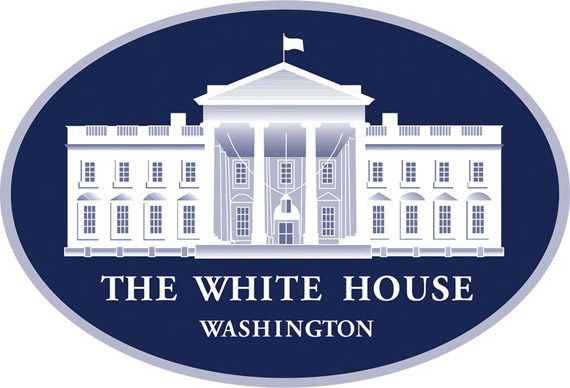 One of the most desirable things to do in D.C. is visit the White House. Tourists from all over the world flock to the 1600 Pennsylvania Avenue to snap photos and take selfies in front of the tall fence that surround the President's home, but few will ever be permitted to step foot beyond the bars. Naturally, there are restrictions as to whom can venture inside one of the world's most famous addresses, but it's not impossible. Simply contact your member of Congress and request tickets and you, too, could be one of the lucky few to take the short — and, unfortunately, rather lackluster — White House tour.
For those who can't be bothered submitting a request at least 21 days in advance and are too impatient to wait and see if they get tickets — which could be cancelled on the day should tours be stopped for whatever reason — there's a surefire way to get a detailed, insightful view of the inside of the President's home. However, if you can't find the time to stream The West Wing on Netflix, there's now another way to get your voyeuristic fix.
Open your computer, head to WhiteHouse.gov and you'll find the option to take the new interactive tour. Here, interactive floor plans of the entire building — Residence, West Wing, East Wing and South Lawn — are waiting to be pored over. It is, in essence, a digital museum, with nuggets of information mixing with audio, video and images to offer deeper insight into the various aspects of life and work in the White House.
Take the ground floor of the Residence, for instance, which offers the location of the White House's flower shop, where "florists prepare arrangements for anything from a state dinner to everyday floral accents." Okay, it's not the most thrilling example of the tour, but it's nice that this level of granular detail is on offer. Jump into the library and you'll be treated to an interview between the President and YouTube's head of news and politics, in which Mr Obama answers questions posed by the American public.
If you need a little more tween fun in your day, visit the East Room, where you'll not only learn of its original intention — a "public audience room" designed by George Washington — but can also watch a behind-the-scenes clip of the Jonas Brothers as they prepare to perform for the President and Sir Paul McCartney at the latter's ceremony where he accepted the Gershwin Prize.
Head into the West Wing and take a tour of the infamous Situation Room, step inside the Oval Office and learn about President Obama's new striped wallpaper, or wander over to the East Wing and feel more than a little jealousy as you marvel at the First Family's 42-seat movie theater. Kind of puts your home theater set-up to shame. It really is an in-depth tour, far beyond anything you'd ever see or learn in person — in my tour, we were whisked quickly through several of the color-themed rooms and then sent on our way back out into the D.C. heat. I certainly didn't get to visit Mrs. Obama's infamous Kitchen Garden.
It's not perfect, with some assets loading slowly or requiring a refresh to display properly, but those are small niggles. As a more stylish, interactive method of learning more about both the White House and the First Family who stay there, it's certainly more fun and more interesting than browsing Wikipedia — and that's the hallmark of any good museum.