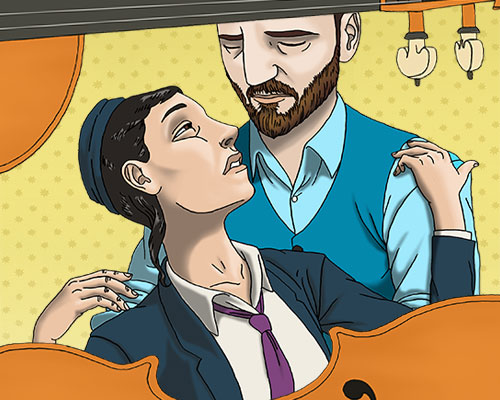 Theater J opens its new season with a familiar transgender story. Originally staged on Broadway in 1975, Yentl is based on Isaac Bashevis Singer's short story "Yentl, the Yeshiva Boy," about a 19th century girl who disguises herself as a boy to study the Talmud — only to fall in love with another boy. The story gained wider fame when Barbra Streisand turned it into a 1983 film that ultimately worked best as a promotion for Streisand as a quadruple threat — writer, director, producer and actor. ("Streisand is always present while poor Yentl is absent," Singer critiqued.) Now Singer's original stage adaptation with Lean Napolin is revived in a production featuring new music and lyrics by the original "I Kissed A Girl" singer-songwriter Jill Sobule, with additional music by Robin Eaton. Theater J's Shirley Serotsky directs Shayna Blass, Aaron Bliden and Joe Brack leading a large cast in a production at the Goldman Theater.
Opens in previews Thursday, Aug. 28, at 7:30 p.m. To Oct. 5. The Aaron and Cecile Goldman Theater, Washington, D.C.'s Jewish Community Center, 1529 16th St. NW. Tickets are $45 to $65. Call 202-518-9400 or visit washingtondcjcc.org.
Image Credit: Washington DCJCC
Stay Informed! Join Our Email List!