From Europe, With Culture
Seven European Exhibits You Should Not Miss
A visit to Europe is certain to satiate any artistic or historical craving you may have. European museums, in particular, are temples to the greatness of its people, not only of their conquests, discoveries and explorations, but also their artists, their manufacturers, the people who took what it meant to be European -- to be human -- and distilled it into works distributed to the world for all to enjoy.
To the discerning traveller, such a wealth of cultured content can be overwhelming. But we're here to help. After you've finished with the Louvre, the Tate Modern and the Vatican Museums, we offer seven more exhibits no current European trip is complete without. You haven't experienced Europe until you've paid these quirky, incredible exhibits a visit. Read on. Europe's waiting.
150 Years of Gustav Klimt
Belvedere Palace
Vienna
belvedere.at/en
Austrian symbolist painter Gustav Klimt's most influential works focus primarily on the female form. His gold-leaf paintings are particularly exquisite, gifting his subjects an extra layer of life and emphasising the eroticism in many of his pieces -- in itself a refreshing change to the norm. Celebrating 150 years since his birth, the Belvedere in Vienna -- which possesses the world's largest collection of Klimt pieces – is showcasing works spanning the artist's career, including many of his greatest masterpieces, such as the tender, gold-wrapped passion of "The Kiss" (1908), and the breathtaking, sensual "Judith" (1901). The special exhibition ends Jan. 6, 2013.
Ballgowns: British Glamour Since 1950
Victoria and Albert Museum
London
vam.ac.uk
Fashionistas and drag queens, the V&A museum in London has an exhibit just for you. Celebrating 60 years of British design, and with more than 60 individual designs, the exhibit consists of ballgowns, evening dresses, royal outfits and catwalk pieces from famed designers such as Alexander McQueen, Victor Stiebel, Norman Hartnell and Catherine Walker, among others. Dresses worn by Elizabeth Hurley, Sandra Bullock, Elizabeth the Queen Mother and Princess Diana, as well as numerous individually-designed pieces and one-off creations, are on display for your admiration (and costume-creation ideas). The centerpiece is a metallic-leather dress by Gareth Pugh created specifically for the exhibit. Ballgowns is on display to Jan. 6, 2013. Just remember, you can't take any home with you.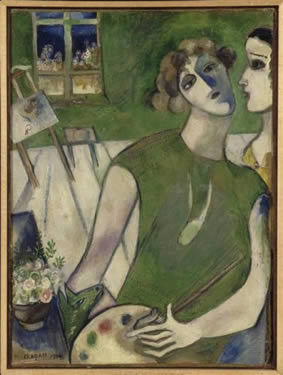 Chagall
Exils
Musée Chagall
Nice, France
musees-nationaux-alpesmaritimes.fr/chagall/
Marc Chagall is often cited as one of the greatest artists of the 20th century. Indeed, he's one of the most successful, with examples of his paintings, tapestries, stained glass and other pieces spread across Europe. A first generation Modernist, Chagall's works have endured the years, drawing inspiration from the various settings he found himself in during his life. His art follows a personal timeline -- pieces remembering life in Russia, works depicting his emotions at Nazi rule in Europe, religious paintings and stained glass following his experiences in Palestine and with the Bible. Chagall's work is defined by a man in a constant state of transit, and the Musée Chagall seeks to quantify the profound effect his exile to the U.S. had on his paintings -- as well as how similar exiles affected artists like Nussbaum, Picasso and Kandinsky. The exhibition demonstrates the effects of abandonment of one's roots, as well as the transformative qualities investing in a new home can have on art. On display to Oct. 8.
Joana Vasconcelos: Versailles
The Museum of French History
Château de Versailles, France
vasconcelosversailles.com
The Paris-born Vasconcelos specializes in site-specific works, creating extravagantly oversized sculptures. Her pieces rarely conform to their surrounding environment, instead seeking to enhance and counter them by abruptly altering the status quo. For the Museum of French History at Versailles, Vasconcelos has created several unique pieces, as well as installing several existing pieces, such as 2010's whimsical "Mary Poppins." Among the most eye-catching are "Marilyn" (2011), a pair of gargantuan high heels crafted out of pots, pans and cutlery and "Lilicopter" (2012), a helicopter coated in gold leaves and lavished with hot pink ostrich feathers. On display to Sept. 30.
Made in Helsinki
Helsinki City Museum
Helsinki
hel.fi/hki/museo/en/etusivu
Scandinavian design is world-renowned, be it IKEA, Nokia or Bang & Olufsen. Helsinki is Finland's design capital, established in the 1950s when Finnish design started to gain international notoriety. Homegrown interest, however, reaches back over 300 years. From the richest in society wishing to live in the most opulent surroundings possible to the ordinary working class aiming to own something more luxurious, Finnish design and manufacturing has catered to every whim. The Helsinki City Museum is showing the greatest pieces of Finnish design through the years, from sofas to jewelery, mirrors to silver decorations, pianos to beds. The museum includes five properties, all aiming to provide a glimpse into life across the years. Tuomarinkylä Manor (constructed in the 1790s) contains the Elegance Exhibition, displaying a wide variety of styles from baroque to functionalism, and offering a revealing look into the lives of the wealthy in Helsinki. The Museum of Worker Housing is a snapshot of everyday, working-class life in the 20th century, and features rooms decorated to match the styles of the people who lived in them over the years. Exhibition runs to Aug. 31, 2013.
Russians and Germans: 1000 Years of Joint Ties in History, Art and Culture
Neues Museum
Berlin
neues-museum.de
The two powerhouse nations Germany and Russia share ties that span a millennia, and in this new exhibition at the Neues Museum in Berlin, the Russian Ministry for Culture and the Prussian Cultural Heritage Foundation have distilled those thousand years into one exhibit that invokes rich stories of history between the countries and their peoples. From intense trade in the Middle Ages to the combative, culture-rich 18th and 19th centuries and the tense, tenuous bonds formed after war in the 20th century, the exhibit follows German impact on Russian history, and vice versa. Including previously unseen works, loaned by museums and collections from around the world, Russians and Germans offers a fascinating insight into the mutual history and culture of the two countries as they've developed over the years. Those with even a passing interest in the subject would be wise to not miss out, with the exhibit running to Jan. 13, 2013.
Stanley Kubrick: The Exhibition
EYE Film Institute
Amsterdam
eyefilm.nl/en
A genuine cinematic auteur, Stanley Kubrick is considered one the greatest filmmakers of all time. From Dr. Strangelove (1964) to 2001: A Space Odyssey (1968) to A Clockwork Orange (1971), Kubrick was a creator who sought perfection in all his works. (He only directed 12 major films in all.) Though American, Kubrick spent most of his creative life in Europe, living and filming in Great Britain, where he perfected the incredible cinematography and devotion to realism his films aimed to achieve. The Dutch film institute EYE is running a comprehensive exhibition on the director, displaying all aspects of Kubrick's creative process, including screenplays, set models, props, costumes, clips, documentaries and more. The exhaustive exhibit should please film aficionados and Kubrick fans alike, as well as offer insight into the mind of a film genius to those less familiar with his works. To aid those who may be less acquainted with his films, EYE is also staging a retrospective of Kubrick's films, as well as offering debates, lectures and interviews to further explore Kubrick. No time for the old in and out though, love, as the exhibition is only running until Sept. 9.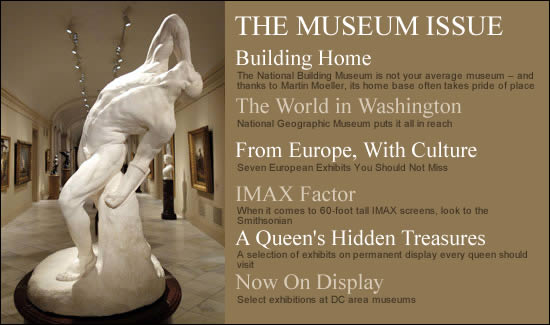 ---