Old World Autumn
Taking advantage of off-season Europe starts with seat selection
To an American mind, Thanksgiving can be a cultural touchstone. It's the Rockwellian dinner table. It's the lesbian Tofurky banquet. It's reunions of family and chosen family, road trips and crowded airports.
If you're willing to dump all that, however, autumn – particularly Thanksgiving – is a great time to visit Europe.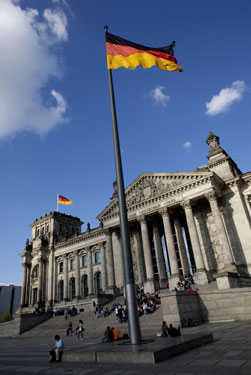 Berlin
''So few want to fly on Thanksgiving Day,'' confirms Ben Mutzabaugh, editor of USA Today's ''Today in the Sky'' blog, and a gay resident of D.C. ''It's not a popular time to go to Europe for a lot of Americans.''
But with airlines engaged in a never-ending battle to trim the fat – and seats – Mutzabaugh advises that flexibility wins the day. So much so that a savvy autumn globetrotter might even keep her eye out for seats in the premium cabins.
''If you check frequently, every few days, one day for no reason you'll see business class drop,'' he says. ''I've seen it as low as $1,600. It might have some weird routing, but I would go through Copenhagen or Rome for that, if that's all it took. Especially in the fall, there are some deals to be had.''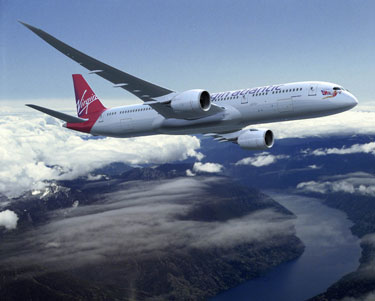 Virgin Atlantic
Aside from price, there are other variables in play for the metro-Washingtonian considering a European jaunt. In recent years, those fat-cutting efforts have, for example, prompted some carriers to charge for services – in-flight cocktail? – once included in the ticket price. Without even considering the nickels and dimes, there may also be a world of difference between flying in a regular economy cabin and premium economy cabin, or in an older narrow-body plane versus a spanking-new behemoth.
A quick Orbitz search for a flight from Washington to Paris in economy class over the Thanksgiving weekend shows a range of economy tickets from about $815 to nearly $2,000. Beyond the range of prices, there is a range of airlines, airline alliances (of utmost importance to travelers collecting miles), aircraft, amenities and routes. You might be using any of the metro area's three airports, connecting through Iceland or Canada or Britain, a number of other countries, or even nonstop. You could be crossing the Atlantic in Air France's new and gigantic Airbus 380 double-decker, or in Icelandair's narrow Boeing 757 – or a few other Airbus and Boeing variants.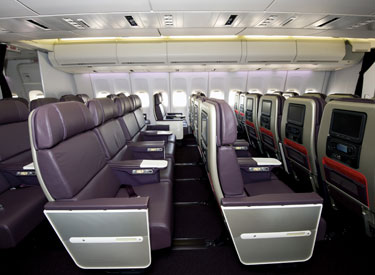 Virgin's Premium Economy
''Almost every overseas traveler will tell you that the 757 is not the best way to cross the Atlantic,'' says the well-traveled Mutzabaugh. ''Pretty much any wide-body is going to be more comfortable.''
Speaking of comfort, airlines are also cashing in on economy passengers looking for a little bit more, though not prepared to pony up a business-class fare. Even in this premium-economy landscape, there is wide variety. It might be some extra inches of legroom in United Airlines' ''Economy Plus,'' or more legroom, a wider seat and dedicated cabin and check-in with Virgin Atlantic's ''Premium Economy.''
One search engine that includes these intermediate cabins as a search variable is Fly.com. A handy tool for figuring out the difference between seats is Seatguru.com.
''Whether it's worth it really depends on each traveler's preference,'' Mutzabaugh says of the up-sale. ''Some people wouldn't consider flying across the Atlantic if not in business or first class. But some wouldn't pay $50 more for Economy Plus. You have the whole spectrum.''
While figuring out your ride may be daunting, an autumn destination in Europe may be equally confusing. Limited time? You may want to arrive at an airport with easy access to everything. Covering a lot of territory? Try an airport connected to a train station, such as Amsterdam Airport Schiphol.
Mutzabaugh puts his money on a German holiday – but he's never far from his signature flexibility.
''I'm a huge fan of Berlin,'' he says. ''It's such a cool city, it's hard to go wrong.''
Then again, he continues, ''If you're looking to travel in fall, one great advantage can be the southern third of the continent. Rome, Madrid, Barcelona…. It probably won't be super hot, but not super cold, either. It may not be the best time to go to the beach, but if you're seeing a city, the lines might be a third to a quarter of what they'd be in the summer.''
And if you just can't stomach the idea of giving up that traditional Thanksgiving, rest assured that it's hard to travel European capitals without bumping into a Hard Rock Café, where – with exceptions – a Thanksgiving dinner with all the trimmings is on offer. Yes, Virginia, you can have Europe and your turkey, too.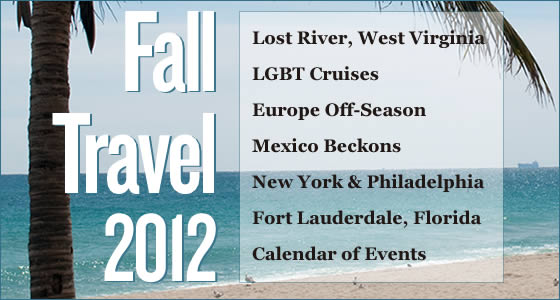 ---