2012: The Year in Review
Sticking to an LGBT perspective, the year rode a relatively rising trajectory
The year may have at times seemed like little more than a presidential campaign, but 2012 saw its share of sorrows and bright spots. By whatever measure, it was a very full year in LGBT news – far more than a quick revisit can capture. Still, Metro Weekly invites you to step into its time machine and zip through the year that was, with tears, with joy and with hope.
JANUARY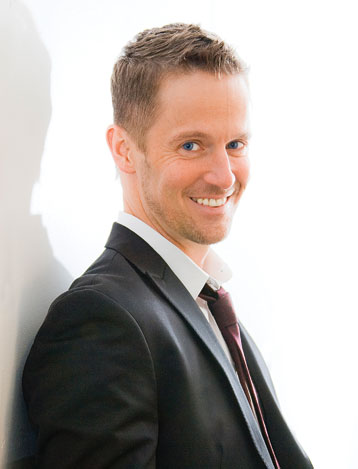 Peter Fox
(Photo by VuDeo Photography)
While others may have fared better, 2012 started tragically for the D.C. LGBT community. Peter Fox, a popular gay entertainer – whose star was rising with his CD release, performances with the Gay Men's Chorus of Washington, and singing his song ''Change the World'' for Whitman-Walker Health's 2010 AIDS Walk Washington – died Jan. 2 of central nervous system lymphoma. Fox was 45.
Later in the month, Gary Teter, a longtime distributor of a number of LGBT publications, including Metro Weekly, died as he was making one of those distribution runs, likely of a heart-related ailment. Teter, who was 50, passed away Jan. 27. He was survived by his partner, Dennis Havrilla, Metro Weekly's distribution manager, whom he met in 1985.
In the wake of the repeal of Don't Ask, Don't Tell, Aubrey Sarvis announced Jan. 18 that he would be stepping down from the top spot at Servicemembers Legal Defense Network (SLDN). Near the end of the month, Gov. Martin O'Malley (D) introduced legislation to bring marriage equality to Maryland.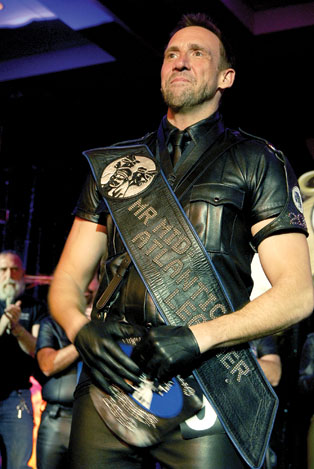 MAL Contest
(Photo by Ward Morrison)
Above the tragedies and the day-to-day of working toward equality, gay-rights pioneer Frank Kameny – a government astronomer before he was fired for being gay – received a posthumous honor for promoting equality for gays and lesbians from the American Astronomical Society, of which he had been a member. At the society's January meeting in Austin, Texas, Charles Francis accepted the award in Kameny's stead, saying, ''I know how much he would have loved the opportunity to close this one final circle in his life.''
Matt Bronson was also appreciated in January, winning the title of Mr. Mid-Atlantic Leather at the Centaur Motorcycle Club's Jan. 15 Capitol Hill contest.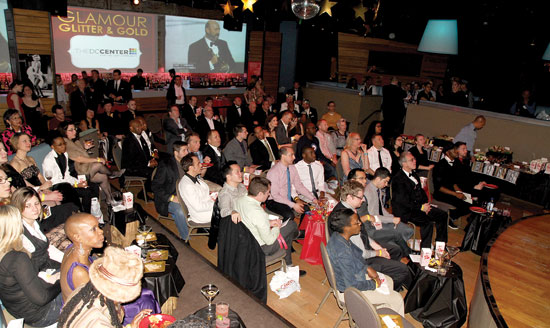 Glamour, Glitter and Gold at Town
(Photo by Ward Morrison/File photo)
FEBRUARY
February began as tragically as January, with Deoni Jones stabbed on Feb. 2 at a bus stop in Northeast D.C.'s Benning Heights neighborhood. Jones, a 23-year-old transgender woman, died of the head wound Feb. 3 at Prince George's Hospital Center.
While Jones's death was an unwelcome reminder of the violence aimed at the transgender community, February also saw some good news as the Baltimore County Council passed a transgender-inclusive antidiscrimination bill Feb. 21. Legislators in Annapolis were also busy, with both houses passing the marriage-equality bill. Across the country, in Olympia, Wash., Gov. Christine Gregoire (D) signed her state's marriage-equality law. While both the Maryland and Washington laws would go on to face referendums, New Jersey Gov. Chris Christie (R) cut out the middle man by simply vetoing the marriage-equality bill passed by his Legislature.
Moving from political aisles to shopping aisles, One Million Moms – an offshoot of the American Family Association and about 950,000 Facebook ''likes'' short of 1 million – blasted JC Penney for choosing America's favorite lesbian, Ellen DeGeneres, to serve as the retailer's spokesperson. Said DeGeneres: "This organization doesn't think that I should be the spokesperson because I'm gay. So, for those of you just tuning in for the first time, it's true, I'm gay. I hope you're sitting down.''
In other entertainment news, The DC Center closed out the month by celebrating one of the biggest holidays on the gay calendar, the Academy Awards, Feb. 26, with its annual Glamour, Glitter & Gold Oscars party.
MARCH
On the first day of March, Gov. O'Malley signed Maryland's marriage-equality bill, setting in motion the referendum battle to follow. The Human Rights Campaign, an ally in securing Maryland marriage, named a successor to outgoing Executive Director Joe Solmonese. Chad Griffin, a leader in the fight against California's Proposition 8 as a founder of the American Foundation for Equal Rights, would take the top spot June 11.
A final farewell for the late Frank Kameny, scheduled for March 3 at Congressional Cemetery, was put on hold indefinitely as legal squabbling arose between Kameny's sole heir, Timothy Clark, and longtime associates of Kameny. While the community would surely welcome a month in which the only mention of death involved legal wrangling, March instead followed January and February's lead. On March 7, Jared Neff, booking manager for D.C.'s Shakespeare Theatre Company, died of pneumonia-related complications. He was 30.
Neff's death wasn't the only news that shook the community in March. In an early morning incident at the Columbia Heights IHOP Restaurant, anti-gay slurs escalated to a gunshot. The victim of that March 11 shooting survived, but the violence did not stop. On March 12, a gay man was attacked at the corner of Georgia Avenue and Irving Street NW, beaten and robbed by a group shouting homophobic epithets. Days later, March 20, hundreds marched through Northwest D.C. to protest crimes against the LGBT community.
In a sort of victory for at least one member of the LGBT community, the Catholic Archdiocese of Washington announced March 9 that it had put Father Marcel Guarnizo on administrative leave. In February, Guarnizo denied Holy Communion to Barbara Johnson, a lesbian, at her mother's funeral.
APRIL

Texts from Hillary: Lambe, Clinton and Smith
The return to spring did nothing to ease the community's mourning, with Vann Chen, aka Mama Chen, dying at home in his sleep April 1. ''Vann was always extraordinarily thoughtful,'' recalled nightlife promoter Mark Lee of Chen, 52, an androgynous fixture of the D.C. scene. ''Everyone had a great affection for her. You would expect to see her out – and you would hope to see her.''
At least some good news followed. On April 2, Maryland's Bowie State University became the first of the nation's Historically Black Colleges and Universities (HBCU) to open a dedicated LGBT-student space.
After the good came the hilarious when gay locals Stacy Lambe and Adam Smith turned photos from Reuters and Time of Secretary of State Hillary Rodham Clinton into the ''Texts from Hillary'' Tumblr meme. So impressed was the secretary that she invited the duo to her office April 10 for some laughs.
The Capital Area Gay & Lesbian Chamber of Commerce (CAGLCC) held its annual awards dinner April 20, honoring D.C. Allen, June Crenshaw, Art Smith, Joe Solmonese, DC Metro Vet and Signal Financial.
That same day, the Equal Employment Opportunity Commission (EEOC) issued an opinion that an employer who discriminates against an employee or applicant on the basis of gender identity is violating a portion of the Civil Rights Act of 1964 that deals with sex discrimination. ''Given that transgender people do not have employment protections in the vast majority of states, this creates a whole new fabric of legal support for our community,'' Masen Davis, head of the Transgender Law Center, said at the time.
At the close of the month, Youth Pride Day celebrated turning 16 in Dupont Circle.
MAY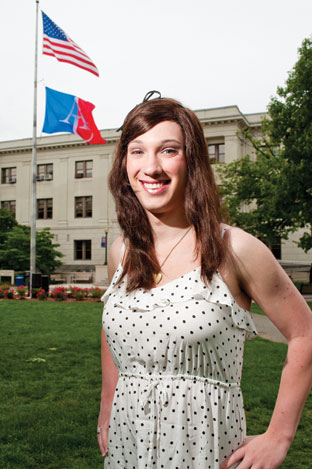 Sarah McBride at American University
(Photo by Todd Franson/File photo)
Sarah McBride marked May Day in a big way. Known as Tim McBride as she served as American University Student Government president, she ended that service April 30, then came out as a transgender woman in the May 1 issue of The Eagle, AU's student newspaper.
Vice President Joe Biden also made a splash in May. On the May 6 episode of NBC's Meet the Press, Biden came out unequivocally in support of marriage equality, telling host David Gregory, ''I am absolutely comfortable with the fact that men marrying men, women marrying women and heterosexual men and women marrying one another are entitled to the same exact rights. All the civil rights, all the civil liberties.'' President Barack Obama followed suit May 9 during an ABC News interview with Robin Roberts. Come May 19, the board of directors of the National Association for the Advancement of Colored People (NAACP) endorsed the right of same-sex couples to marry. CNN aired a clip of retired Gen. Colin Powell supporting marriage equality May 23. In May, two federal courts also ruled against the so-called Defense of Marriage Act (DOMA).
Thankfully, there was no bombshell, but merely a bomb threat when California authorities warned the Metropolitan Police Department May 15 that an anonymous call had come in with the threat against a ''national gay-rights organization,'' prompting the evacuation of the Human Rights Campaign headquarters and other major LGBT organizations in D.C.
Unfortunately, North Carolina voters delivered actual damage May 8, passing Amendment 1, which forced a definition of marriage as one man and one woman alone in the state constitution. Adding to May 8's bad news, famed children's author and artist Maurice Sendak, who was gay, died of complications related to a stroke. He was 83.
The community showed some more pride in May, with Capital TransPride moving from June to May 7 in order to not conflict with the Philadelphia Trans-Health Conference. DC Black Pride celebrated, as usual, during the Memorial Day Weekend, marking the 22nd anniversary with a theme of ''It's A Family Affair.''
Metro Weekly's Next Generation Awards marked a fourth year of honoring dynamic young LGBT people in the D.C. community, with awards going to Christopher Barnhill, Imay Ho, Terra Tempest Moore and David M. Pérez at a May 3 celebration.
JUNE
Community pride got its biggest display of the year with the Capital Pride Parade and Festival, June 9 and 10, respectively. And even if the annual Pride of Pets fundraiser was canceled in 2012, June remained the gayest month of the year.
Team DC headed out June 15 for the eighth annual Night Out at the Nationals, with gay Rep. Jared Polis (D-Colo.) throwing out the first pitch. Polis was joined by special guests Gay Men's Chorus of Washington, D.C.'s Different Drummers, and straight ally Benjamin Jealous, president of the NAACP. Over at the White House, June 15 saw the president's annual LGBT Pride Month Celebration. Transgender activist Ruby Corado realized her dream of opening a Latino LGBT community center, Casa Ruby. Mary Cheney, daughter of former Vice President Dick Cheney, and Heather Poe chose the pride-filled month to get hitched.
There was certainly no summer holiday in June for Mayor Vincent Gray and the D.C. Council. During a Capital Pride town-hall event Gray swore in 20 members to his GLBT Advisory Committee, and the Council unanimously passed comprehensive anti-bullying legislation. Gray signed that bill at a June 22 ceremony with Chad Griffin, who took the reins at HRC earlier in the month, at his side.
Over in Virginia, with much less fanfare, the commonwealth got its first out gay judge. Following an anti-gay effort by The Family Foundation and others to block the nomination of Tracy Thorne-Begland – husband, father, veteran Navy pilot – the gay prosecutor was temporarily appointed to the General District Court for the city of Richmond. That appointment will still need General Assembly confirmation in 2013. State Sen. Adam Ebbin (D), the body's only out legislator, said at the time, ''I'm hopeful that the General Assembly will make a wiser decision in 2013, and I will be advocating strongly for that.''
At the end of June the AIDS Memorial Quilt returned to Washington as part of the Smithsonian Folk Life Festival. Another sobering end to June was news from Mexico City that former Metro Weekly Coverboy Armando ''Mando'' Montano, 22, was found dead June 30, cause of death unkown. Montano was in the country working as an Associated Press intern.
JULY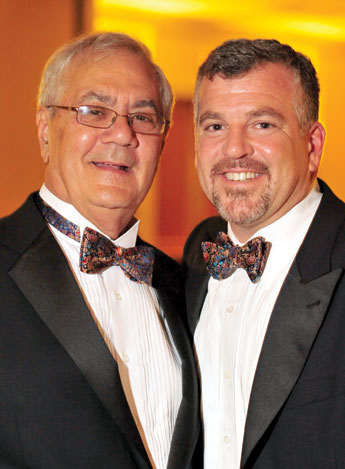 Barney Frank and his new husband, Jim
The tragedy of Montano was immediately followed July 1, when Tim Lipka, a popular member of the DC Gay Flag Football League who was very active in the community, died of a heart attack. He was 25. Lipka's death wasn't the only loss for the community in July. David Chung, a well-known bartender at Nellie's Sports Bar also died in early July, though the cause was not released. Chung was 26.
The Gay Men's Health Summit and the Global Forum on MSM and HIV set the stage for the XIX International AIDS Conference, which brought tens of thousands from around the globe to D.C. Whitman-Walker Health used the conference to ''Return to Lisner,'' remembering the District's first forum regarding HIV/AIDS, held in 1983 at George Washington University's Lisner Auditorium. The warning from the Black AIDS Institute's Phill Wilson and others, however, was rooted in the now. At a July 18 press conference in D.C., they released a report, ''Back of the Line: The State of AIDS Among Black Gay Men in 2012,'' showing this population to be the hardest hit in the developed world.
There was more bad news in July as a gay couple was attacked in D.C.'s Eckington neighborhood. And a secret committee of the Boy Scouts of America voted to maintain the ban on gay members and leaders.
But July had some very bright spots, as well. The National Queer Asian Pacific Islander Alliance held a successful annual conference in D.C. The District of Columbia Aquatics Club (DCAC) raised nearly $40,000 dollars for Metro TeenAIDS and other groups at the 21st Annual Maryland Swim for Life event. The National Lesbian & Gay Journalists Association honored Metro Weekly's former senior political writer, Chris Geidner, with the Sarah Pettit LGBT Journalist of the Year Award, and co-publisher and editorial director Sean Bugg with the second-place award for excellence in opinion writing. And Rep. Barney Frank and Jim Ready tied the knot in Massachusetts.
AUGUST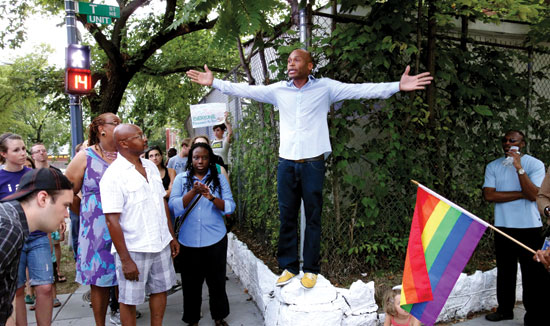 We Shall Not Be Moved Safety Walk: Nick McCoy
(Photo by Todd Franson/File Photo)
House Democrats – 83 of them plus Minority Leader Nancy Pelosi – opened August with a letter to Department of Homeland Security Secretary Janet Napolitano urging her to recognize, in writing, the relationships of binational same-sex couples. ''By issuing written guidance, DHS can keep LGBT families from being separated and thus prevent the irreparable, permanent harm to families that is caused by the so-called Defense of Marriage Act — discrimination the Department of Justice has determined to be unconstitutional,'' the Democrats wrote.
Locals advocated for themselves Aug. 9, when LGBT activists Amy Loudermilk and Nick T. McCoy organized a rally and march against violence in D.C.'s Bloomingdale and Eckington neighborhoods. Violence took an unexpected turn, however, on Aug. 15, when a man walked into the D.C. headquarters of the anti-gay Family Research Council and shot a security guard, Leonardo ''Leo'' Reno Johnson, who nevertheless managed to subdue the shooter. The suspected shooter, Floyd Corkins II, who has pleaded not guilty, had been a volunteer at The DC Center.
The Capital Area Gay and Lesbian Chamber of Commerce (CAGLCC) won a big honor in August, being named LGBT Chamber of the Year at the National Gay & Lesbian Chamber of Commerce's 9th Annual National Business & Leadership Conference in Chicago.
In the marriage debate, the Democratic Platform Drafting Committee unveiled the language it would be sending to September's Democratic National Convention calling for marriage equality. At the other end of the spectrum – but in the same party – Maryland Del. Emmett Burns Jr. (D-Baltimore Co.) sent a letter to the owner of the Baltimore Ravens football team, asking that linebacker Brendon Ayanbadejo be blocked from speaking out in favor of marriage equality.
SEPTEMBER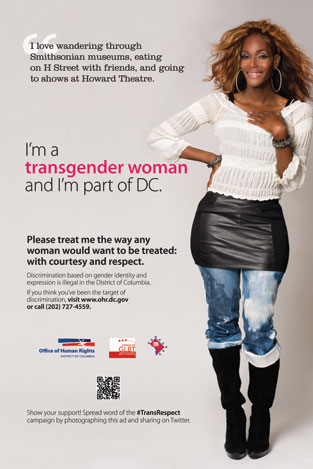 Kisha: DC's Transgender respect campaign
Moving from DHS to courts, Pelosi and 144 other House Democrats started September by filing a brief in the case of Windsor v. USA arguing the Defense of Marriage Act is unconstitutional. Notably, a somewhat smaller group of Democrats made a similar filing in July in Golinski v. Office of Personnel Management. The big September news for Democrats, however, was the party convention in Charlotte, N.C., where the call for marriage equality was approved by delegates and several speeches highlighted gay rights.
Here at home, the D.C. Office of Human Rights launched the first-in-the-nation transgender awareness and education campaign. ''You can't imagine how good it feels to do the right thing,'' Mayor Gray said at the Sept. 13 launch party. And a global effort honored a local hero Sept. 13, when Immigration Equality awarded Barrett Brick the group's Global Vision Award as ''a consistent voice in speaking out on behalf of LGBT immigrant families.''
The home front also got a dose of celebrity Sept. 25, with Adam Lambert agreeing to headline a fundraising concert organized by Seth Hurwitz, 9:30 Club co-owner and a Maryland resident, benefiting Marylanders for Marriage Equality. ''I'm a singer, I'm an entertainer. I'm not a politician. But this is an issue that affects me because it supersedes politics,'' Lambert told Metro Weekly.
In the land of celebrity, California Gov. Jerry Brown (D) closed out the month by signing into law a statewide ban on so-called ''conversion therapies'' by licensed therapists treating minors with the intention of making them ''ex-gay.'' ''These practices have no basis in science or medicine and they will now be relegated to the dustbin of quackery,'' Brown said.
OCTOBER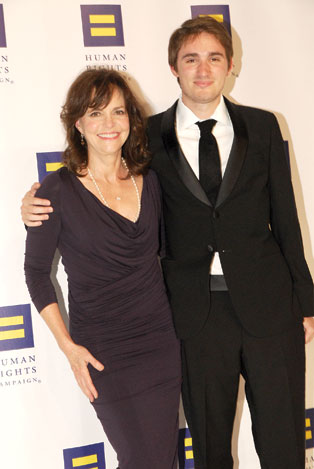 Sally Field and her son Sam
(Photo by Ward Morrison)
The anti-gay Liberty Counsel wasted no time in filing suit against California's ''ex-gay'' ban, with Mat Staver, chairman of the organization saying, ''This law forces clients to receive and counselors to provide only one viewpoint on the subject of same-sex attractions.'' Meanwhile, House Republicans were taking some heat for their Bipartisan Legal Advisory Group effort to defend DOMA, as the legal bills neared the $1.5 million mark. Few knew the GOP leadership had already cleared the BLAG back in September to spend up to $2 million fighting marriage equality.
Marriage aside, October was mostly a time for honoring leaders in the fight for LGBT equality. At the HRC National Dinner at the Walter E. Washington Convention Center Oct. 6, Sally Field brought 3,000 attendees to their feet when she said, ''You've changed and are changing the lives of little boys and girls who realize somewhere along the way they're just different from their other brothers and sisters. And so the fuck what?'' The Rainbow History Project honored 14 new ''Community Pioneers'' at an Oct. 4 reception. At an Oct. 12 soiree, The DC Center recognized Michele Zavos, Joseph Palacios and Ron Simmons, while Simmons in turn had to head his organization's – Us Helping Us, People Into Living Inc. – fall fundraiser and awards the next night. Team DC awarded thousands of dollars to six new scholars, and the Gertrude Stein Democratic Club honored six diehard activists, as well as Marylanders for Marriage Equality, at the club's 36th Anniversary Leadership Awards.
Making it a month of transition, the D.C.-based International Federation of Black Prides announced Oct. 12 that it was expanding its scope and becoming the Center for Black Equity. And the organizations OutServe and Servicemembers Legal Defense Network announced just before their merging at the end of October that the leader of the combined organization would be Allyson Robinson. An Army veteran and West Point graduate, Robinson would become the first transgender leader of a national LGBT organization.
And while ''Superstorm Sandy'' managed to postpone the 26th Annual High Heel Race, planned for Oct. 30, the costumed throngs took to the streets undeterred Nov. 1.
NOVEMBER
Across the country, if not worldwide, all November eyes were on the presidential election. Once that was out of the way, life continued, and a likely majority of the LGBT community breathed a collective sigh of relief and got back to daily routines.
With commerce filling that bill, CAGLCC offered its inaugural ''g.life'' expo – ''one day in D.C., all things LGBT.'' In other business, the D.C. Eagle managed a lease extension, avoiding a Dec. 1 shutdown. An extra four months secures the leather bar's location through mid-January's Mid-Atlantic Leather Weekend, but the hunt for a new home continues.
What is usually the grimmest day of November, the annual Transgender Day of Remembrance on Nov. 20, was a chance to remember Deoni Jones and other transgender victims of violence. Earlier in the month, the suspect in the fatal stabbing of Jones, Gary Niles Montgomery, pleaded not guilty to the charge of first-degree murder while armed.
DECEMBER
While still underway, December has already been busy.
With Dec. 1 being World AIDS Day, Whitman-Walker Health and others gathered for the annual candlelight vigil in Dupont Circle. In a sort of coincidence, Dec. 1 also marked longtime HIV/AIDS activist and educator Michael Kaplan's full-time return to Washington as head of AIDS United.
Aside from candles, Dec. 1 also saw electric lights. They formed a message reading, ''Reject Ugandan Homophobia.'' Standing along 16th Street NW, in front of the Embassy of the Republic of Uganda, the message was intended for members of the Ugandan Parliament who were again considering the so-called ''Kill the Gays Bill,'' which first surfaced in 2009. Though the Parliament adjourned Dec. 14 before the bill was brought to the floor, it may well return in 2013.
Most of Washington's LGBT-related news happened Dec. 11. During this big day, Mayor Gray held a press conference at the Frank D. Reeves Municipal Center. It seems that while The DC Center's initial bid for a vacant space in the Reeves Center was denied, that was not the last word. Instead, Gray announced that the city's LGBT community center's bid for a 15-year lease was approved. Adding to the day's news, Gray also announced that popular D.C. activist Sterling Washington would be the new director of the Mayor's Office of GLBT Affairs, filling a vacancy left when Jeffrey Richardson accepted the post of heading Serve DC, the city's volunteerism office. – Will O'Bryan
Check out Metro Weekly's Year in Scene next week. And for a look at what's ahead in 2013, pick up Metro Weekly's Jan. 3, 2013, issue.
---