Shock Treatment
Studio Theatre's 2ndStage Reinvents ''Rocky Horror''
(Page 4 of 4)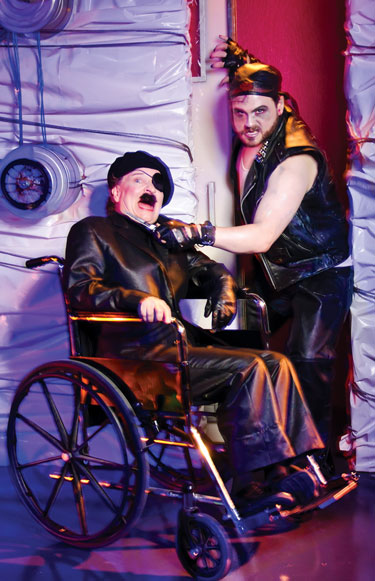 The Rocky Horror Show at Studio Theatre
(Photo by Julian Vankim)
This particular production of Rocky Horror -- which Baker proudly vaunts as 2ndStage's 25th Anniversary Event -- pretty much dispenses with everything you know and love about the movie. Even ''The Time Warp'' has been modified slightly ("They literally do the steps that are in the song," says choreographer Michael J. Bobbit, "but not like they were done in the movie") -- and gives it a touch of shock treatment. Sure, it's still Rocky Horror -- Richard O'Brien's infectiously catchy songs remain the musical's core strength -- but in the hands of Studio, it becomes so much more. It becomes a sexual spectacle.
"I think Rocky Horror has this way about it," says Ranney, "of letting people forget about their inhibitions. It allows people to allow themselves to let loose a little bit about sexuality, and sexual pleasure in general. It's about these characters' journeys of finding their sexuality, and I think that's what people respond to and that's what makes the show universal."
The Rocky Horror Show runs through Aug. 4. Tickets are $40 to $45. At the Studio Theatre, 1501 14th St. NW. Call 202-332-3300 or visit studiotheatre.org.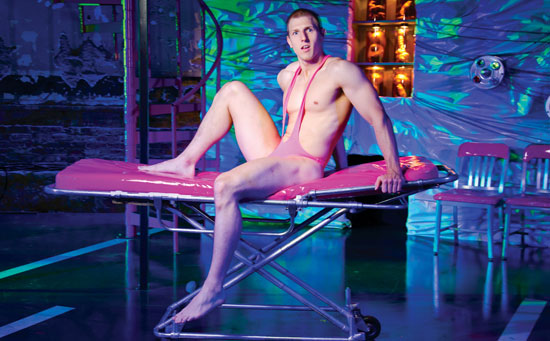 The Rocky Horror Show at Studio Theatre
(Photo by Julian Vankim)
---