The Decline and Fall of the Ex-Gay Movement
How a multimillion-dollar industry that seeks to ''cure'' gay people was brought to its knees
(Page 2 of 5)
MARRIAGE TO THE RIGHT
St. Pierre's story is not unique. It mirrors the stories of thousands of people who, often as adolescents, underwent various forms of "reparative" or "conversion" therapy to rid themselves of their homosexuality. Many were told they were to blame and had let sin into their lives. Others were told one of their parents hadn't loved them enough, or had loved them too much, or that they were the victims of child abuse. For St. Pierre, it was her religious beliefs that pushed her to try to "pray away the gay." For others, shame and societal condemnation pushed them into therapy. Often such measures weren't a choice, but something thrust upon them by parents.
Attempts to rid homosexuality through therapy go back more than a century. Since the late 1800s, therapists, psychiatrists, psychologists and endocrinologists have sought to "cure" homosexuality through a variety of treatments. According to a history of ex-gay therapy published by The Gay and Lesbian Review, one of the first medical professionals seeking to treat homosexuality was American neurologist Graeme M. Hammond. In 1892, Hammond recommended extensive bicycle riding as a treatment because he believed homosexuality was caused by nervous exhaustion. Treatments soon grew progressively more cruel. Throughout the early part of the 20th century, treatments often included forced intercourse with the opposite sex, at times aided by hypnosis or large amounts of alcohol, and trips to brothels. In the 1920s, castration was a treatment; widely applied by the Nazis in the 1940s.
It was a few years after the American Psychiatric Association listed homosexuality as a sociopathic personality disorder, in 1952, that one psychoanalyst reported homosexuality could be cured through beatings, doses of methyl testosterone or trips to brothels. He also recommended one hour of such therapy daily for up to five years. In 1962, a British psychologist injected a man with nausea-inducing drugs while playing audiotapes of men engaging in sex and surrounding the patient with glasses of urine in an attempt to "overdose" him with homosexuality so he would switch to women. In the 1960s, electroshock therapy was also used in certain cases.
Not long before St. Pierre fell in love with her high school classmate, how the medical community approached homosexuality changed dramatically. Amid growing scientific evidence that refuted the belief that being gay was a sign of mental illness and could be changed, the American Psychiatric Association (APA) removed homosexuality from its list of mental disorders in 1973. Numerous other medical associations soon followed, with the focus of mainstream sexual orientation therapy shifting from "curing" homosexuality to helping patients cope with the social stigmatization that can come from being gay.
Although gone were the days of some of the more savage aversion treatments, the APA's decision sparked backlash from the religious right and marked the birth of the modern ex-gay movement. That same year, Love In Action — the nation's first contemporary ex-gay ministry — was founded in California. In 1976, a coalition of ex-gay ministries was formed in what would later become Exodus International, which at its height would include more than 120 ministries in North America and over 150 ministries in 17 other countries.
The ex-gay movement soon became less of a movement and more of an industry, fueling the publication of countless books and self-help tapes. The expansion of the ex-gay movement also coincided with the rise of the Christian right and the formation of the modern conservative movement. The HIV/AIDS epidemic boosted interest even more as some with same-sex attractions joined out of fear of contracting the virus. However, the ex-gay industry did not reach its pinnacle until the embrace of the Christian right.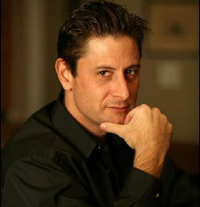 Wayne Besen
"After having their support erode because they became too mean and nasty over several years — a lot of people had been coming out and people were beginning to know gay people — the whole fire and brimstone was beginning to backfire," Wayne Besen says of the Christian right. A former journalist and spokesman for the Human Rights Campaign, Besen has been fighting the ex-gay movement for most of his professional life and founded Truth Wins Out in 2006 with that explicit purpose. Facing public backlash for their demonization of gay people, religious conservatives looked to the ex-gay movement and made a calculated political decision. After decades of condemning gay people, they strategically shifted their message to salvation. "They had to appear to be more loving and mainstream and so they jumped on this ex-gay bandwagon, which they had previously rejected," Besen says.
On July 13, 1998, more than two decades after the APA determined homosexuality is not a mental disorder, 15 socially conservative religious organizations, including the Family Research Council, the Christian Coalition and the American Family Association, launched a $600,000 ad campaign in the nation's more prominent newspapers touting ex-gay success stories.
"I'm proof that the truth can set you free," proclaimed a woman wearing a diamond engagement ring and wedding band featured in an ad in The New York Times. Her name was Anne Paulk, and, according to the ad, her homosexuality had been caused by molestation during her childhood. She had found Jesus Christ, however, and married John Paulk, who also identified as ex-gay and had worked as a drag entertainer and male escort in college before finding salvation.
Similar ads soon followed, with professional football player Reggie White, who called homosexuality a sin, featured in USA Today and a group of ex-gay leaders displayed in The Washington Post. Other ads ran throughout the summer in The Wall Street Journal, the Los Angeles Times and the Chicago Tribune. Television ads also began airing. At the time, Robert Knight of the Family Research Council declared the ad campaign the "Normandy landing in the larger cultural wars."
"They thought this was the way they were going to destroy the gay movement," Besen says.
The idea for the "Truth In Love" ad campaign came from Janet Folger, an anti-abortion activist and director of the Center for Reclaiming America. Folger proposed the idea of showcasing "former homosexuals" in the mainstream press during a conference call with conservative strategists in June 1998 after comments by Sen. Trent Lott (R-Miss.) comparing homosexuality to kleptomania and alcoholism.
Many advocates point to the ads as thrusting what was previously an obscure movement into the consciousness of most Americans, and the campaign elicited widespread publicity for ex-gay therapy. A month after the campaign's launch, Newsweek splashed John and Anne Paulk across the cover of its Aug. 17, 1998, issue under the headline, "Gay for Life?" The cover story coincided with a flood of television appearances for the couple across the major networks.
LGBT-rights organizations looked at the ad campaign, along with the media's subsequent sympathetic coverage, as deeply concerning. In a report published in October 1998 titled "Calculated Compassion," the National Gay and Lesbian Task Force warned the Christian right's embrace of the ex-gay movement could potentially be the "most damaging manifestation of an ongoing backlash against [the LGBT] community."
"By re-framing its attack on homosexuality in kinder, gentler terms, the Christian Right is putting forth a softer face that cloaks a hard line agenda, which includes rolling back lesbian and gay civil rights, enforcing criminal laws against gay/lesbian/bisexual/transgender people, and promoting a broader theocratic agenda based on a literal interpretation of Biblical Scripture," the report stated. "The ex-gay movement offers a vehicle for publicly questioning the very sexual and social identity of homosexuals and, by extension, undermining their claim to civil rights legal protections. After all, the argument goes, if lesbian and gay people need not be homosexuals, because with God's help or through reparative therapy they can 'heal' themselves, then civil rights for gay/lesbian/bisexual/transgender people are not needed."
The ad campaign proved effective, but would soon be abandoned when the same summer that saw the launch of the Christian right's "Normandy landing" culminated with the October murder of a gay University of Wyoming student named Matthew Shepard.
---