"As of last night, all of the hard work has paid off. I've finally gotten my Eagle."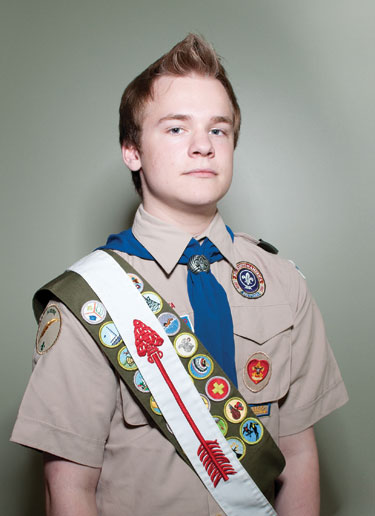 -- Pascal Tessier, who became a figurehead for the movement to allow gay Scouts to serve openly, celebrating as he finally attained his Eagle award. Pascal's older brother Lucien, himself gay and an Eagle Scout, started a Change.org petition urging the Boy Scouts of America to remove the ban on gay members which, along with other petitions, attained over 2 million signatures. The organisation finally lifted the ban in May 2013, allowing Pascal to start working towards his Eagle award, something he discussed in an interview with Metro Weekly the following month,
"I cannot say thank you enough for all of the signatures and support. It means the world to me to have finally reached this rank, and I could not have done it alone," Tessier said in a Change.org press release, his achievement flying in the face of a council spokesperson who stated last year that being openly gay "would make it impossible for him to complete his Eagle."
Scouts for Equality Executive Director Zach Wahls believes Pascal is the first openly gay Scout to reach the rank of Eagle, if not the most high-profile Scout to do so. "We certainly think this is a day to celebrate. As we see more Pascal Tessiers coming up though the program, getting their Eagle awards, other Scouting parents and Scouting leaders who might be a little more conservative will see there is nothing to be afraid of. They'll see that Pascal is a phenomenal young man and people like him make Scouting better for everyone."
Photo Credit: Todd Franson, Metro Weekly