(Page 4 of 4)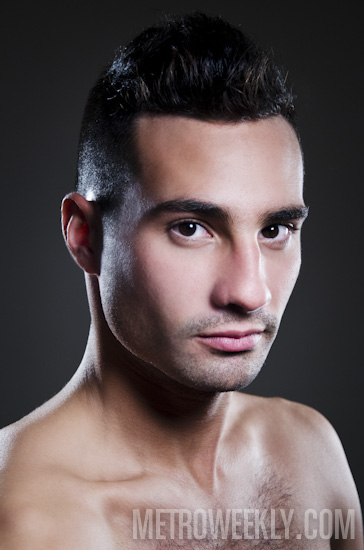 Coverboy: Andres
(Photo by Julian Vankim)
What's the most you'll spend on a haircut?
$150. I sometimes just like pampering myself.
What about on shoes?
$250.
What's your favorite food to splurge with?
All food can be a splurge.
What's your favorite season?
Summer. It's always a party, with a less structured schedule.
What kind of animal would you be?
The elephant. He can be very big and majestic, but also very sweet and gentle.
What kind of plant would you be?
I would say the flamboyan, a tree back home. It's very big. It comes in yellow and red.
What kind of car would you be?
A Mercedes. It's very efficient and very classy.
What are you most grateful for?
My family and their support. My friends here. I'm very happy.
What's something you want more of?
To travel more, more experiences to learn about other people and other cultures.
State your life philosophy in 10 words or less.
Serve other people.