The D.C. chapter of the Log Cabin Republicans, the nation's primary LGBT Republican organization, is calling for the resignation of a District politician for the third time this calendar year, asking Mayor Vincent Gray (D) to step down after three former campaign workers pleaded guilty to charges of running a shadow campaign.
The charges stem from Gray's 2010 mayoral campaign against then-incumbent Mayor Adrian Fenty (D), and alleged that members of the campaign coordinated efforts with a local businessman to support Gray's campaign by financing a $653,000 "shadow campaign" to buy yard signs, T-shirts, posters, banners, laptop computers and other campaign materials or equipment, as detailed in The Washington Post. None of those expenses were reported to campaign finance authorities or disclosed to the public.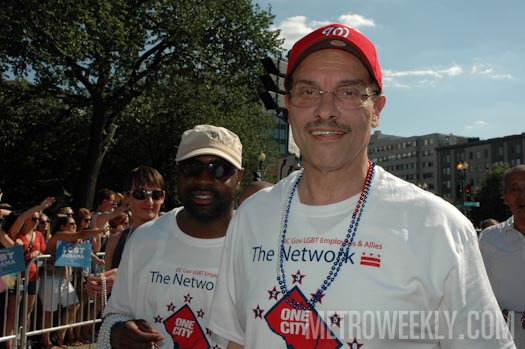 Prosecutors have not alleged that Gray knew of the "shadow campaign" and he has not been charged with wrongdoing, but three members of the D.C. Council – Councilmembers David Catania (I-At-Large), Mary Cheh (D-Ward 3) and Muriel Bowser (D-Ward 4) have called for Gray to resign.
"I applaud those councilmembers who have called for the mayor to step down," Robert Turner II, president of the Log Cabin Republicans, said in a press release. "Perhaps they are as tired as their constituents are of the mess in the Wilson Building."
Classifying his press release as "what is sure to sound like a broken record," Turner noted that Gray would be the third member of the City Council – after former Councilmember Harry Thomas Jr. (D-Ward 5) and former Council Chairman Kwame Brown (D) – that Log Cabin has asked to resign.
In his statement, Turner acknowledged that Gray has not been formally charged, but alleged, "his entire administration has had an odor of disreputable behavior."
"The Mayor now wants us to distinguish between his job as mayor and how he went about getting there," Turner said. "When it comes to governing the nation's capital, the ends cannot justify the means. One month ago, I asked who's next. We now have our answer."