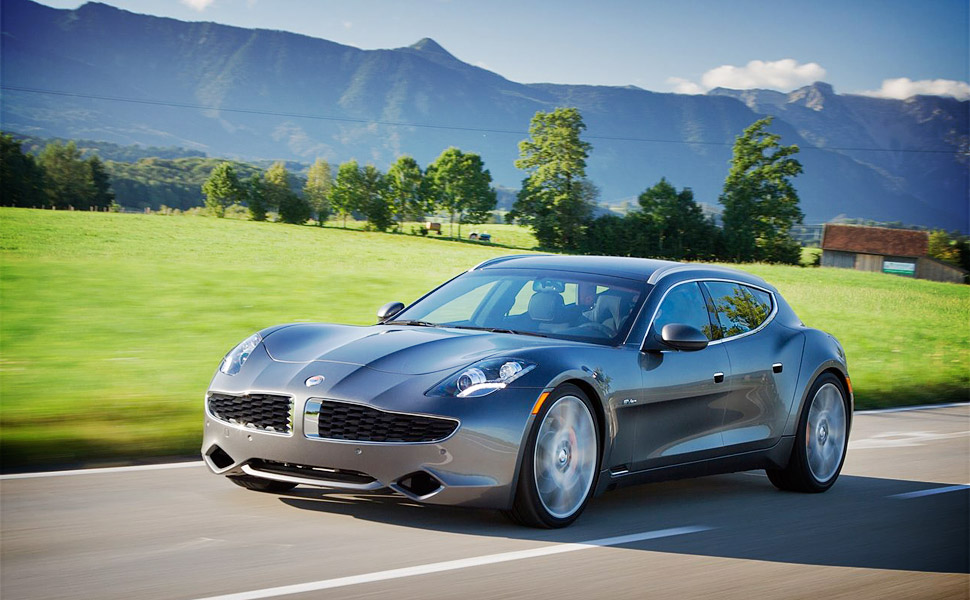 Poor Fisker. The California-based EV maker has been having a rough time of late. Just days after announcing a recall of its gorgeous Karma hybrid EV, following a spontaneous combustion that left one owner's shiny new car a little less... well, shiny, the automaker has now conceded that production on its upcoming Surf wagon has ground to a halt.
Speaking to AutoblogGreen
, Roger Ormisher, Fisker's director of PR, stated that, "The Surf is currently on the back burner as we finalize our plans to bring the Atlantic to market." However, to those looking forward to the sumptuous curves of the Surf, if your pockets are deep enough all is not lost. Ormisher went on to say that, while Fisker currently has no plans to bring the Surf to market, should someone come to them with an order and a, quote, "
big enough chequebook
," it can be available "
as a modified, bespoke or custom build Karma
." For those who want one, perhaps it's time to ask yourself just how much you need that second kidney?
In less depressing -- but sadly less beautiful -- news, BMW and Sixt's DriveNow EV car-sharing service has announced a new ParkNow scheme to benefit its users. DriveNow works in similar fashion to Capital Bikeshare in D.C. (shameless plug courtesy of our editor, who loves it), with users signing up to the service gaining access to 70 all-electric ActiveE cars -- based on BMW's 1-Series Coupé. The Bay Area program costs $12 for 30 minutes, and 32 cents a minute after that, with cars returned to DriveNow locations for other users to find. DriveNow has been in place since June, but BMW has just announced ParkNow.
ParkNow will allow users to find one of San Francisco's 448,000 parking spaces -- which would seem plentiful were it not for the 505,000 cars in the city. ParkNow enables users to pre-book a parking space through their cell phone or a website, with the mobile app providing directions to the booked space. Hundreds of spots are expected to be added in the run-up to launch, with the aim being a reduction in car rental time, since users waste valuable EV juice -- and subsequently money -- hunting for the perfect space. Or any space. DriveNow and ParkNow are also expected to launch in the future in other U.S. cities, although no further details have been provided.
Get Technocrat in your inbox. Join our mailing list.