You might ask why we're including a gift guide for tablets. Many consumers ignore the choices available to them and walk straight to their nearest iPad retailer. They're making a smart decision, as Apple's effort is one of the best money can buy -- but it's no longer the best. Tablets are a gift that can be enjoyed by many -- shared at parties, passed around the family, propped up for an impromptu movie night, they cover a lot of scenarios, which makes ease of use, speed, robustness and a sense of style paramount for prospective owners. Not all tablets are created equal, however, and we at Technocrat are here to help you make the best choice this Christmas, be it for a movie-addict, app lover or avid reader.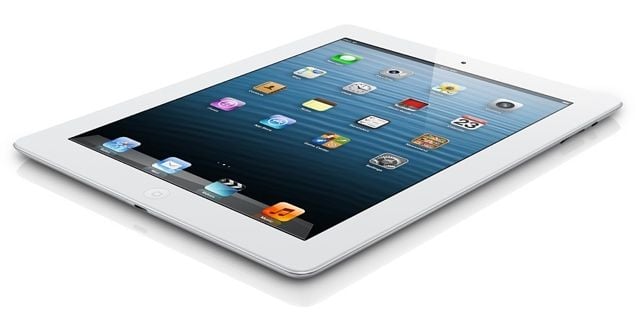 Apple iPad 4th Generation - The iPad is the easy choice in this category. Apple's tablet reinvented a sector that, until the iPad, relied on desktop Windows and stylus input, not to mention often staid and business-like hardware. In its fourth iteration, the iPad continues the subdued, simple success of its predecessors, mixing a new processor, improved graphics, 10-hour battery life, 1080p video with image stabilization, dual-band WiFi, LTE and, naturally, the much-lauded Retina Display. Its 2048x1536 resolution and deep color saturation make it one of the best on any mobile device, and a genuine pleasure to navigate. Whether iOS's limitations are to your taste or not, the iPad is indisputably the go-to tablet for high-quality apps. Price is it's only major downside, starting at $499 for 16GB, with LTE models starting at $629 for 16GB of storage.
Google Nexus 10 - Made by Samsung for Google, the Nexus 10 has the highest-resolution display of any current tablet, which, at 2560x1600, easily bests the iPad for detail and clarity. Its 16:10 aspect ratio lends itself favorably to watching TV and films on the device, and web sites look incredibly sharp on the pixel-dense display. Powered by Samsung's brand new A15 CPU, paired with quad-core graphics, the Nexus 10 breezes through tasks with ease. Android lacks the number of tablet-specific apps that iOS boasts, but the Nexus 10 comes with stock Android, and the full benefits of Google's ecosystem -- integrated YouTube, Gmail, Google Now and more. It's the tablet for those who love streaming Netflix, YouTube, film and TV in HD. Available from Google starting at $399 for a 16GB model.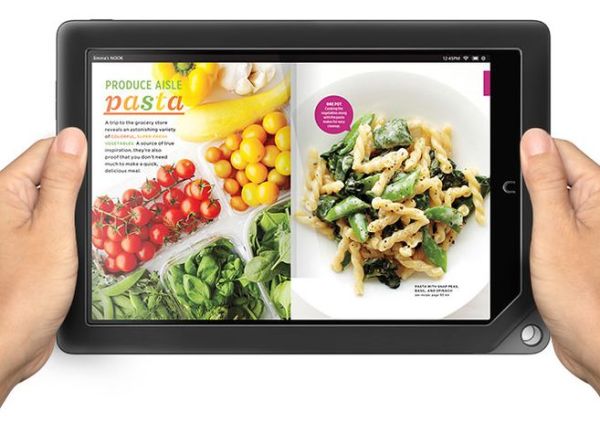 Barnes and Noble Nook HD+ - Barnes and Noble came out fighting with the Nook HD+. An 8.9-inch, 1920x1280 laminated screen capable of displaying Full HD content, dual-core 1.5GHz processor, 9-hours of battery life, less than half an inch thick, with 16 or 32GB of storage and a microSD card slot to further expand it -- it has the specs of a powerful contender. The only downside is the Nook's closed ecosystem, relying on B&N's own app store, which is inferior to Google's own. Its design will also split opinion, but is at least different to the black rectangle norm. These are minor gripes, though, when the 16GB model can be had for just $269, $30 less than Amazon's Kindle Fire HD 8.9 which boasts similar specs but comes burdened with adverts. Its tough exterior and low price make it a great family tablet, offering apps and stories for kids, and books and films for parents.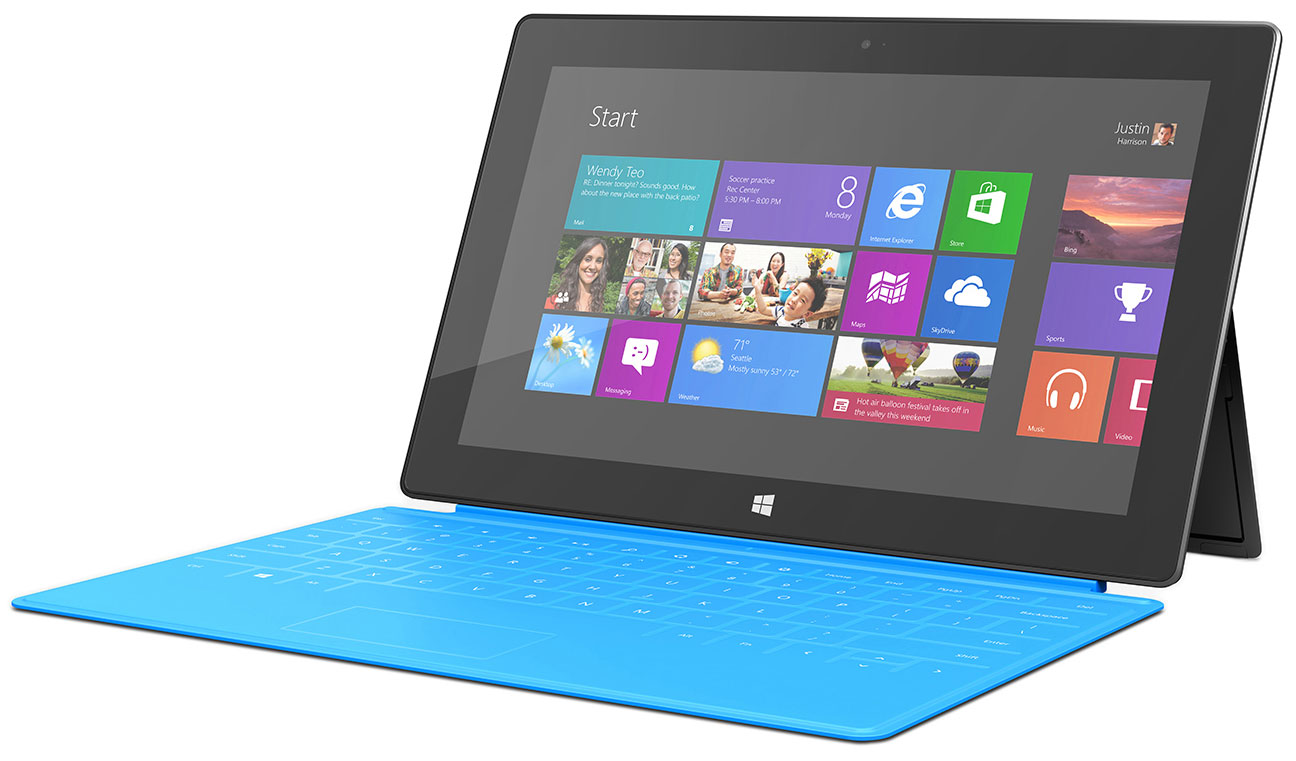 Microsoft Surface RT - Microsoft's Surface is a curious beast. It offers incredible build quality, handsome design and impressive specs -- including a gapless 1366x768 HD display, quad-core NVIDIA processor, a built-in kickstand, USB port, mini-HDMI, and the unique Touch and Type Covers, which are incredibly thin covers that double as full QWERTY keyboards. Combined with the kickstand, they transform the Surface from a traditional tablet into a fully-fledged Ultrabook, offering a mix of productivity and procrastination that its peers can't match. Its Windows RT operating system is the only possible flaw -- it's bright, colourful, feels great to touch, but there's a steep learning curve for new users. Once past it, though, the Surface is a joy to operate, and is perfect for those looking to ditch their tablet and laptop and carry just one device. Available from Microsoft starting at $499 for the 32GB model, or $599 for the 16GB with a black Touch Cover.
Google Nexus 7 - The best 7-inch tablet money can buy. In fact, scratch that, the Nexus 7 is one of the best tablets you can buy, regardless of size. The ASUS-made slate has great build quality, an attractive design, a bright, 1280x800 HD screen, the same quad-core processor as the high-end Surface, a 12-core GPU, the latest version of Android, and offers far greater portability than larger-screened tablets without sacrificing their performance. The Nook, Kindle and iPad Mini all settle for lesser components to reflect their lower entry point, but the Nexus 7 manages to offer a bargain price without the bargain specs. Its ready-made for reading, browsing the internet on the go, or watching content from Google Play. Starting at $199 for the 16GB model, $249 for 32GB, and $299 for 32GB with HSPA+ mobile data.
Kindle Fire HD - The other 7-inch tablet, and the one that started the race to the bottom on tablet prices, the Kindle Fire has been updated to rival the Nexus 7. With prices matching the Nexus device, users are faced with a difficult choice -- the Fire HD is a much more closed experience than the Nexus, running Amazon's own custom skin atop Android, and using the Amazon App Store, but it also offers access to Amazon's vast libraries of content. One of the few who can rival -- and possibly best -- Apple for digital content, the Fire HD links to Amazon's music, movie, TV, magazine and audiobook stores, allowing seamless streaming and downloading of digital content. The Fire HD is the tablet as a storefront, a window to your digital content, but little else. For those with a Kindle or the original Fire, it's an excellent upgrade, and starts at $199 for 16GB of storage -- though this comes with "special offers," which are advertisements displayed on the lock screen. These can be removed for $15, which is either evil or brilliant of Amazon, albeit more than a little crass.
Read the 5 Days of Techmas - A Holiday Gift Guide: Smartphones.