Smartphones are becoming increasingly integral to our daily routines -- running our schedule, talking to our friends, checking our work messages, catching up on the day's news, watching the latest viral videos -- the work of the modern smartphone is never finished. As gifts, though, they can be truly treacherous. Get it right, and the recipient will love you, fawn over you, and be forced to match your generosity next year. Get it wrong, and you'll be constantly faced with the reminder that you gave a frustrating, unusable piece of rubbish to your nearest and dearest. To help, we at Technocrat give you our top choices across all 4 major carriers -- pick from these, and Christmas Day is sure to be one of techy joy.
HTC Droid DNA - The latest handset in Verizon's now infamous Droid line-up is the most impressive new smartphone this year. No mean feat, given the caliber of handsets that have launched in 2012. The Droid DNA packs a whole lot of awesome into its slender, unibody frame -- quad-core Snapdragon S4 processor, 2GB of RAM, 8MP camera, Beats audio and support for Verizon's LTE network. Its crowning glory, though, is a 5-inch Super LCD3 screen, which is coated in Gorilla Glass 2 and has a resolution of 1920x1080. This makes the Droid DNA the first smartphone available with Full HD resolution, which translates to a Retina-crushing 440ppi, perfect for those who browse, watch films and ogle their phones for hours on end. The Droid DNA is available for $599 as a standalone purchase, or $199 with a 2-year contract.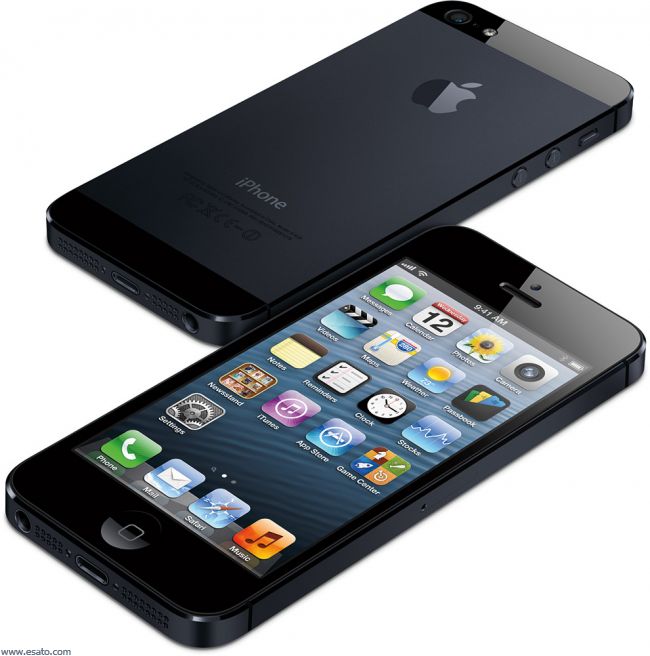 Apple iPhone 5 - Apple's latest iPhone brings with it a new size, new build and new internals, all powering the same old iOS that users have grown to love or loathe. A 4-inch, 1136x540 screen with 326ppi keeps the sixth version of Apple's mobile OS looking fresh, and is surrounded by the new, anodized aluminum case, which has shrunk to an anorexic 7.6mm. The inclusion of LTE is all new for the iPhone, and will make the most of its availability on Verizon, Sprint and AT&T -- though for the contract-agnostic, it is now also available contract-free for the first time. Planning on purchasing an iPhone 5 for your other half? Make sure it's love, as off-contract the iPhone starts at $649 for the 16GB model, rising to $849 for the 64GB version. On contract prices start at $199 for the 16GB model on all three carriers.
Google Nexus 4 - Consider this Technocrat's midrange Android option for your Christmas list. Designed by LG, the Nexus 4 is Google's idea of what a modern smartphone should be. At 9mm thin, with a glass back à la the iPhone 4 (though it's made of tough Gorilla Glass, unlike Apple's smash-prone device), it's a slick handset with minimal branding. Nexus 4 comes with NFC, an 8MP camera, a quad-core Snapdragon CPU, 4.7-inch 1280x768 screen (320ppi), 2GB of RAM, wireless charging, and, the Nexus line-up's main feature, stock Android -- no carrier bloatware, no skins, just pure Android as Google intended it to be. None of the above suggests a midrange device, in fact the Nexus 4 is a relative powerhouse, and perfect for Android devotees or those who appreciate its pure software experience. Why is it our midrange handset, then? Try $299 for the 8GB version. That's it. No carrier fees, no contract, just $299. Available directly from Google, the Nexus 4 is a steal.
HTC Windows Phone 8X - HTC's flagship Windows Phone 8 handset is viewed by many as the halo device for Microsoft's latest version of its OS. It makes a compelling case for itself -- a unibody polycarbonate case available in a variety of colors, a 4.3-inch, 1280x720 Gorilla Glass 2 display, 1.5GHz dual-core Snapdragon, NFC, LTE, 1GB of RAM for snappy performance, Beats audio, wireless charging in Verizon's version and an ultra-wide front facing camera for improved group shots. Perfect for those turned off by its larger-screened peers, the 8X is a great way to initiate others to the world of Windows Phone 8. It's available on contract at T-Mobile, Verizon and AT&T for $199, $199 and $99 respectively. Off contract prices are $599, $549 and $449 respectively.
Nokia Lumia 920 - Nokia's Lumia line helped revamp Windows Phone 7, and with the Lumia 920 they're pushing hard to further improve awareness of Windows Phone 8. The Lumia 920 crams a lot of tech into its polycarbonate body -- wireless charging, 8.7MP PureView camera with Optical Image Stabilization and incredible low-light abilities, blur-free 1080p video recording, 4.5-inch 1280x768 PureMotion HD+ display, a super-sensitive touchscreen that can be used with gloves, LTE, dual-core 1.5GHz Snapdragon and exclusive Nokia apps including City Lens, Nokia Drive and Nokia Music. It's a breathtaking spec-sheet, with the camera alone worthy of the price of entry, and makes the Lumia the device of choice for any aspiring mobile photographer. Speaking of which, available exclusively on AT&T, the Lumia 920 is just $99 on contract and $449 without commitment.
Sony Xperia TL - The official Bond phone wouldn't be amiss in Q's workshop. At 9.35mm thin, it features a 4.6-inch, 1280x720 Reality Display powered by Sony's BRAVIA Engine, a 1.5Ghz Qualcomm processor, NFC and Xperia Smart Tags to create your own NFC-enabled actions, a WALKMAN music app with access to Sony's Music Unlimited service and xLoud music enhancement, a Movies app featuring Sony Pictures vast content collection, Playstation certification allowing playback of certified PS One games, 50GB of free online storage and Sony's EXMOR 13MP camera. Sony has crammed as many services as possible into the Xperia TL, and the result is a smartphone bursting at the seams with content. The breadth of what's available ensures the Xperia TL is a great media device. Another AT&T exclusive, the Xperia TL is $99 on contract and $449 standalone -- just make sure to report to M once you've got it.
Read the 5 Days of Techmas - A Holiday Gift Guide: Tablets.