Mark Lee is not the bogeyman. He is not lurking around the district's many alleys handing out cigarettes to underage teens. But Lee says his opposition to Washington, D.C.'s mandatory smoking ban, which prohibits smoking in all district businesses beginning Jan. 1, 2007, makes the well-known nightlife promoter one of the most misunderstood men in Washington.
"To listen to smoking prohibition groups, you would think I was carrying dead bodies out in trash bags along with the empty beer bottles to throw away at the end of the night," says Lee. In reality, Lee does not disagree with health officials who promote non-smoking or healthy lifestyles. He is not an advocate for smoking. But Lee is opposed to the approach that smoking prohibition groups in Washington have taken in enforcing a mandatory smoking ban.
"There's a lot of hype around the so-called 'health and safety issue,"' he says. "But the stockholders, business manager operators, service professionals, entertainers, musicians, DJs and the vastly overwhelming number of actual patrons in this discussion know that one size doesn't fit all, and the [inability] of [health groups] to educate and persuade more people to stop smoking does not justify forcing us to stop smoking by social engineering."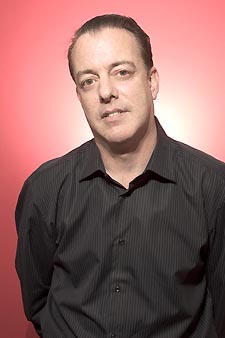 Mark Lee
In April, Lee reacted to D.C.'s smoking ban, which at the time was enforced on indoor workplaces and the dining areas of restaurants, by shutting down his popular weekly party, Lizard Lounge.
Come January, the smoking ban extends to nightclubs, bars and the bar areas of restaurants. Lee says he does not want to wait until then to find out what he already knows: that ATLAS, his popular 16-year-old series of parties held on Sundays before Monday holidays, will not stay financially afloat with the smoking ban in place.
"We did not feel obligated to prove that we are right by losing money and having our business fail in public," he says. "It was also important for us to honor and respect the incredible and humbling loyalty and support of our community, by departing from our business with as much dignity as that great gift from our community called for."
Lee dismisses claims that smoking prohibition laws do not have a harmful impact on businesses.
"The smoking prohibition groups, which are well-funded, have been successful with creating a mythology that mandatory smoking bans do not have a negative economic impact on bar and nightclub businesses," Lee says. "Besides being preposterous, it is simply untrue."
"Preposterous" is the same word Angela Bradbery, co-founder of Smokefree DC, uses in response to Lee's assessment of the city's "well-funded" smoking prohibition groups.
"We are not well-funded at all," Bradbery says. "Smokefree DC is an all-volunteer, not-for-profit organization." Bradbery, who has kept her day job in media relations at Public Citizen, a public-interest watchdog organization, co-founded Smokefree DC about five years ago.
In response to the smoking ban's impact on nightlife businesses, Kathleen DeBold, executive director of the Mautner Project says, "Good health is good business."
"All of the studies on other cities that have done it, including New York, Boston and the whole state of California show that bar and restaurant revenues are up," she says.
Henia Handler, co-chair of the National Coalition for LGBT Health, says that recent studies on smoking have confirmed that there's approximately a 40 percent higher rate of smoking in the gay community.
That number is why Lee voices concern for gay businesses that he fears will face financial difficulties once the ban is implemented.
"Naturally, the impact on gay business would be more significant. Some are hurt more than others and for some it's catastrophic."
Owners of gay establishments who are not anticipating a catastrophic financial letdown include Mike Watson of the already smoke-free Be Bar.
"Nightlife is evolving to reflect people's lifestyles," Watson says. "Many individuals are choosing to become healthier…. Regardless of whether or not the smoking ban would have taken place or not, we would have opened smoke-free. We've seen the success of Halo and personally, I think it promotes a healthier, safer venue."
Watson is not worried about his establishment losing originality, once the ban is in affect for all of D.C.'s bars and nightclubs.
"Most people will see us as pioneers in that respect, and it will add to the overall acceptance of a smoke-free environment," he says. "It also makes it easier to police the environment, because a lot of times people come into a venue not knowing that it is a smoke-free."
Despite how the smoking ban changes the district's nightlife, ATLAS will be noticeably missing. Its closing has taken an emotional toll on its founder.
"It's a big change for me," Lee says. "It's a very difficult transition."
The native of Indianapolis has shifted through many transitions throughout his career. But his talent as an event planner was evident even in his youth. At the age of 6, Lee says, he promoted and hosted a carnival.
"I charged a quarter for admission," he says. "I even printed and promoted flyers, so I suppose in some ways that predicted my chance to continue to do events later on in my life."
It wasn't until August 1987 that Lee planned a friend's birthday at the then-popular Dakota nightclub in Adams Morgan, and attracted hundreds of gay men to the event. It's a forte that has lasted for nearly two decades.
"I've always had a great time, producing events in a city that often doesn't allow itself to have fun," Lee says. "I've had to remind people to have fun, and that there is more to life than the next political challenge. I will miss that."