When he was in his 50s, Don Kilhefner started having difficulty getting out of bed in the morning.
"I felt depressed," the Los Angeles psychologist says. "I didn't know why I was doing what I was doing, or if what I was doing had outlived its usefulness. I didn't know how to bury it and be reborn again in some different way."
Feeling useless could not have been comfortable for a man like Kilhefner, who earned his first master's degree in African-American history from Howard University, and was heavily involved in political work, including the Civil Rights Movement and the gay rights movement. In 1979, after relocating to Los Angeles, he founded the Los Angeles Gay & Lesbian Center.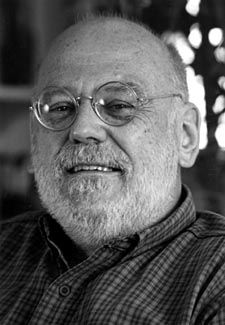 Don Kilhefner
Kilhefner could also take credit for founding the Radical Faeries along with his friend, the late Harry Hay, Hay's partner, John Burnside, and Mitch Walker. They formed the group as a community-based organization of people who celebrate "queer spirituality" and an understanding of "Earth-based religions."
Yet despite his accomplishments, by the early 1980s Kilhefner was going through what he now describes as a "midlife awakening," a common occurrence among men, he claims.
"At midlife something happens to us, where maybe the first half of our lives are largely guided by ego development and growing up, and then the second half of life revolves around the needs of the soul. It's moving from an ego-driven life to a soul-led life."
While it can happen to all men, Kilhefner insists dealing with the "awakening" is different for gays.
"Because of people's oppressions in this society, and our history in this society, there are some steps in the dance that we as gay men need to do that non-gay men do not."
Kilhefner is scheduled to discuss those steps during a three-day workshop, "Gay Men and Midlife Awakening: Rites of Passage Into the Second Half of Life," Friday, Feb. 1, through Sunday, Feb. 3, at The D.C. Center. Roberto Blain of the University of Southern California is scheduled to join Kilhefner in leading the workshops.
The three-day event, which Kilhefner has conducted several times in Los Angeles and San Francisco, marks the workshop's East Coast premiere.
Admission costs $240, but organizers "try not to turn anybody away" if they're unable to pay.
"We understand that some people are on fixed incomes, some people are unemployed, some people are underemployed, so no one is turned away," Kilhefner says, adding that organizers try to reach an agreement with those who cannot afford the full fee.
Based on the teachings of Carl Gustav Jung, the founder of analytical psychology, Kilhefner says the workshop is for gay men in their 30s, 40s and 50s who are feeling a need to "redirect their lives in some way where their lives are a little more meaningful, where they are contributing to society in a different way, where they feel enlivened by their lives in some way."
The first day is focused on looking back and "coming to terms with the first half of your life," Kilhefner explains. The second day, participants take part in workshops to determine where they are in life right now.
"You can't figure out where you are going until you figure out where you are," says Kilhefner. "When you're at college campuses or shopping centers you've never been to, and you are lost, you look for the map that says, 'You are here.' When I find out where I am, I can figure out where I want to go."
The final day of the event is about moving forward.
For Kilhefner, "moving forward" was a seven-year process, which included going back to school and earning a second master's degree and doctorate in psychology from the University of California, Los Angeles. It also involved a spiritual awakening. And at 70, Kilhefner doesn't get depressed often.
"My life is full, it's alive," he says. "Sad news comes to me, a friend dies of AIDS, a longtime lover passes away, I grieve, I have the emotions, but generally the sense I have is of an aliveness and purpose, and that's what we want to help other gay men find in their lives."
For more information or to attend "Gay Men and Midlife Awakening," scheduled to begin at 7 p.m. on Friday, Feb. 1, at The D.C. Center, 1111 14th St. NW, Suite 350, contact Ken Stofft at 703-351-7494 or via e-mail at kgs1947@yahoo.com.