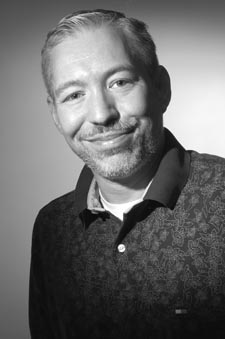 David Mallory
Welcome to the 2008 Capital Pride Festival!
It is with great pleasure that I welcome you to the 33rd annual Capital Pride Festival. We hope that celebrating pride in the Lesbian, Gay, Bisexual and Transgender (LGBT) community is as exciting for you as it is for us! We have worked hard to make this year's Capital Pride a true community event.
This year's celebration represents a true coming together of the DC LGBT community as 19 organizations are working in partnership to present Capital Pride. This community partner model serves as an example of how much we can achieve when we work together toward a common goal.
Capital Pride's Community Sponsors for 2008 are: Arlington Gay & Lesbian Alliance, DC Center/Crystal Meth Working Group, DC Lambda Squares, DC Radical Faeries, DC Strokes Rowing Club, Dignity/Washington, Food & Friends, Gay Men's Chorus of Washington, Hillwood Museum & Gardens, Human Rights Campaign, Metro DC PFLAG, The Mautner Project, Metropolitan Community Churches, National Youth Advocacy Coalition, One in Ten, Unitarian Universalists for Social Justice, Washington DC Jewish Community Center, Whitman-Walker Clinic and Youth Pride Alliance.
These partner organizations have not only provided resources and input, they have broadened the vision of Capital Pride, bringing new perspectives, new ideas and new energy. Their contributions have helped to build what we think will be the best and most inclusive Capital Pride festival ever.
This year's theme — "History. Vision. Legacy." — reflects the evolution of Pride and the progress of our community over the years and our hopes for a brighter future. Despite whatever differences we may have, we all share the same goal: for all LGBT people to live open, healthy and happy lives free from discrimination and secure in their full legal and social equality.
On behalf of our community partner organizations, the planning committee and volunteers, I want to welcome you to Capital Pride. It is an honor for all of us to be able to present this annual celebration for the community. Enjoy the entire week of festivities!
David Mallory
Director, Capital Pride