If calculators and watches are what come to mind when thinking about solar-powered devices, you've got some of catching up to do. Our lucky little planet is bathed in sunlight that powers a world of sunbeam gadgets.
The Panel Pack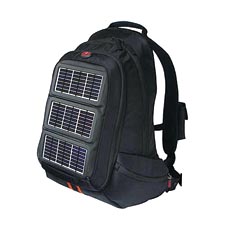 Available in silver, green, orange and charcoal, the Voltaic Backpack has many uses. Its most impressive, however, is the backpack's ability to offer four watts of solar power acquired from its array of waterproof solar panels. The backpack features 11 adaptors that are compatible with most handheld electronics, including cameras, cell phones and mp3 players. If that's not eco-friendly enough for you, its fabric is made from recycled soda bottles. Available at www.voltaicsystems.com for $249.
Singing in the Sun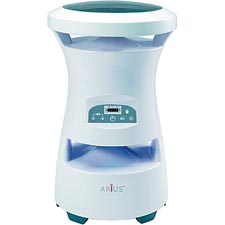 The highly evolved Arius Solar Powered Wireless Outdoor Speaker performs for up to 10 hours once its rechargeable battery is fully charged with sunlight (or a power adapter for fast charge). The 15-watt speaker is weatherproof and can be linked by its included transmitter to almost any audio source, up to 150 feet away. It even comes with a remote. Available at www.lnt.com for $199.99.
Sun in a Jar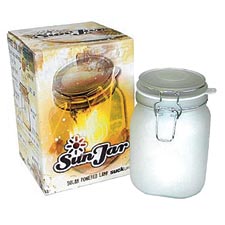 Regardless of what you store inside the Sun Jar, chances are beauty will glow on the outside at the end of the day. That's because "Smart" light sensors inside the Sun Jar automatically light up a yellow glow when then the sun goes down to transform this jar into a nighttime porch lamp. The jar closes watertight and can handle most weather conditions; $44.99. Night owls might want to spring for the Moon Jar, which glows in blue. $39.99. www.target.com.