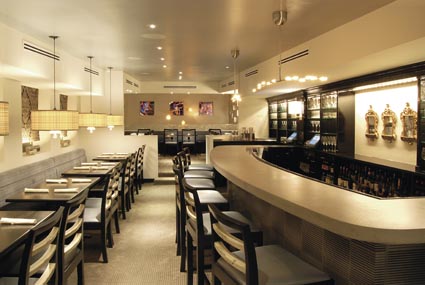 Annie's Upstairs
If it's been a few months since you've been upstairs at Annie's Paramount Steakhouse, you're in for a surprise.
"What was once a leftover overflow room that had been an afterthought, with black TVs and black formica, now is this attractive room at once sophisticated and relaxed," says Brad Weesner, who was hired to design the space, christened Upstairs at Annie's and opened in late May.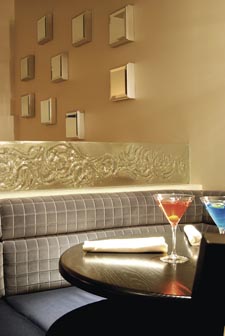 "Upstairs is night and day what it used to be," agrees Paul Katinas, owner of the legendary steakhouse, in operation for 60 years this year. "It's a different age, and I think people are looking to transition to something more upscale on 17th Street."
A special, "beautified" dinner menu was created for Upstairs at Annie's, along with a raised dining area. But the focus is on a bar and lounge with top-grade furnishings and stylish decorative touches, including a concrete bar top with Lucite prisms that react to touch. "We wanted it to have as much personality as Annie herself does," Weesner says, referring to the restaurant's 80-year-old namesake, Katinas' aunt, who still pops in regularly.
Upstairs at Annie's also features a higher-quality list of alcohol, from wines to single-malt scotches — and no rail liquors of any kind. "This is a premium room," Katinas explains.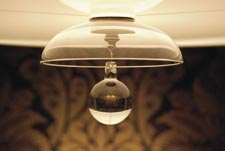 There are specials to be had though. Katinas says that throughout August, Upstairs at Annie's is featuring two-for-one margaritas from 5 to 7 p.m., 20 percent off dinner from 7 to 11 p.m., and then two-for-one vodka drinks from 11 p.m. to close. Unlike downstairs, Upstairs at Annie's is only open select hours, Thursdays through Sundays.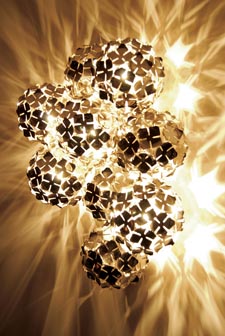 Part of a total revamp of the restaurant, the first since it moved to its current location in 1985, the remodeling is a "way of saying thank you to our customers, the best in the business," Katinas says. Weesner says the concept was "to make everyone feel all of Annie's noted hospitality, with just a step up."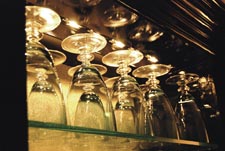 Adds Weesner: "The idea was to give the space a distinct identity — a restrained air of festivity."
We'll drink to that.
Upstairs at Annie's, 1609 17th St. NW, is open Thursdays and Sundays, 5 p.m. to 1:30 a.m., and Fridays and Saturdays until 3 a.m. Call 202-232-0395.